Secrets to Subtle Lip Jobs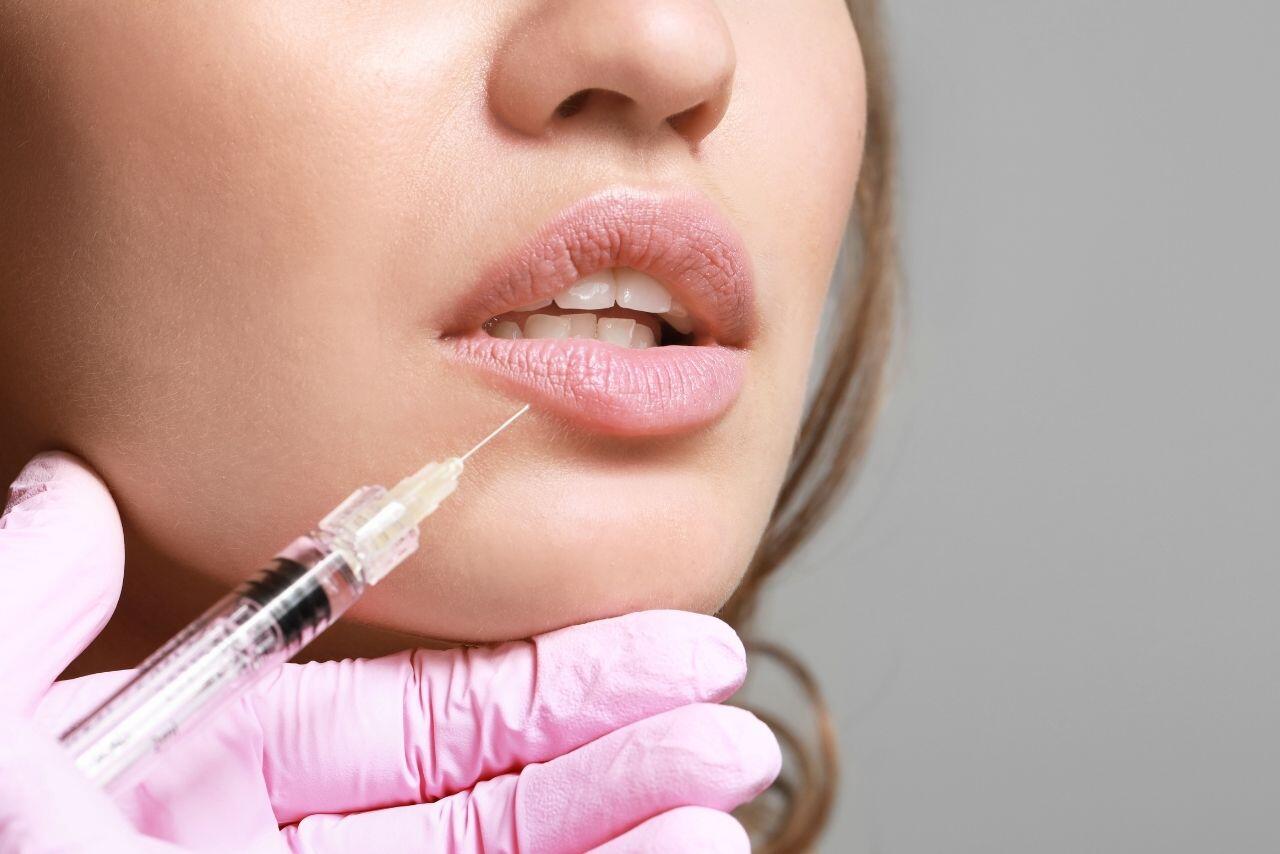 There's a seemingly endless flow of over-done lip filler results, spotted online and in tabloids, mostly on celebrities and Instagrammers. This might lead you to believe it's impossible to get a good, natural-looking result from lip fillers – but that simply isn't true. Doctors are often seeing clients who are scared of getting lip fillers because they don't want it to look unnatural – like they are seeing examples of on social media – or they've had a bad experience in the past. So, why is it so difficult to get natural-looking results? In fact, it's not difficult.
The truth is that you've probably seen dozens or even hundreds of people with great results, but you don't know they had lip fillers injected.
That's a sign of a lip injection done right.
The technology and treatment approach of lip fillers has changed over the years, which is why even the most popular manufacturers (like Juvederm and Restylane) offer a number of options when it comes to lip fillers. The skill and experience of the injector makes all the difference, too.
In reality, the best lip jobs are so subtle and natural looking, you will not find yourself noticing or suspecting – you'll just appreciate the plump, well-shaped lips.
Anatomy of the Lip
In years past, for lips the motto was "bigger is better." This is what led to pout trout and duck lips trends. Lips are tricky and complex. Natural lips of all sizes have different shapes and textures throughout. However, they are never not angular, uneven, or lumpy. That's why a lip filler injected correctly looks soft, healthy, and complements the face. But when you have injectors trying to make every pair of lips look like a celebrity's and are not considering the anatomy of the individual patient's face, you're likely going to wind up with unnatural looking, noticeably enhanced lips.
Let's face it – no two lips are the same, so they shouldn't look the same. But beautiful lips do have things in common:
They look hydrated
They are relatively symmetrical
They move naturally
If you look at the average teenager, still blessed with the natural fullness of youth, you're going to get an idea of what natural, gorgeous, voluminous lips look like – and you'll probably notice that they look nothing like the over-filled, over-done lips often going viral on Instagram.
COMPARING LIP FILLERS
Juvederm and Restylane are undoubtedly the two most popular hyaluronic acid-based lip filler manufacturers. Hyaluronic acid (HA) provides immediate results, filling the lips with a material already found naturally in the body. Restylane Kysse is available for lip augmentation and also, to address lip lines. Juvederm Ultra XC is for plumping lips and Juvederm Volbella XC is meant for dealing with vertical lines associated with aging along with mild limp pumping.
Rare side effects are associated with all three of these options and can include temporary swelling, bruising, and redness. Costs are typically comparable across all three fillers, though the exact cost depends on how many syringes are required for your goals. There is no downtime associated with lip filler treatment, although you will want to schedule your appointment about one week in advance of any major event (eg wedding, other special occasions etc) to allow for any swelling or redness to subside.
The results of Restylane lasts 10 months on average, while Juvederm lasts approximately one year. All HA fillers will require maintenance sessions to sustain results. Even though both contain HA, there are subtle, slight variations between the formulas of these fillers that make them better suited to various patients.
CONCLUSION
The best lip filler treatment will be stealthy and subtle – and perhaps the only ones who will know you had a lip job, will be yourself and your doctor.  A reputable, skilled injector will take the time to consult with you and determine the best approach for your unique lips and goals. In fact, sometimes mixing-and-matching different lip fillers is an effective way to get the results you want. Natural-looking, augmented lips will never go out of style, and may never even be suspected.  Licensed medical professionals can buy dermal fillers online with Health Supplies Plus, and enjoy our wide selection and low prices on genuine dermal fillers.