Juvederm Dermal Filler Treatment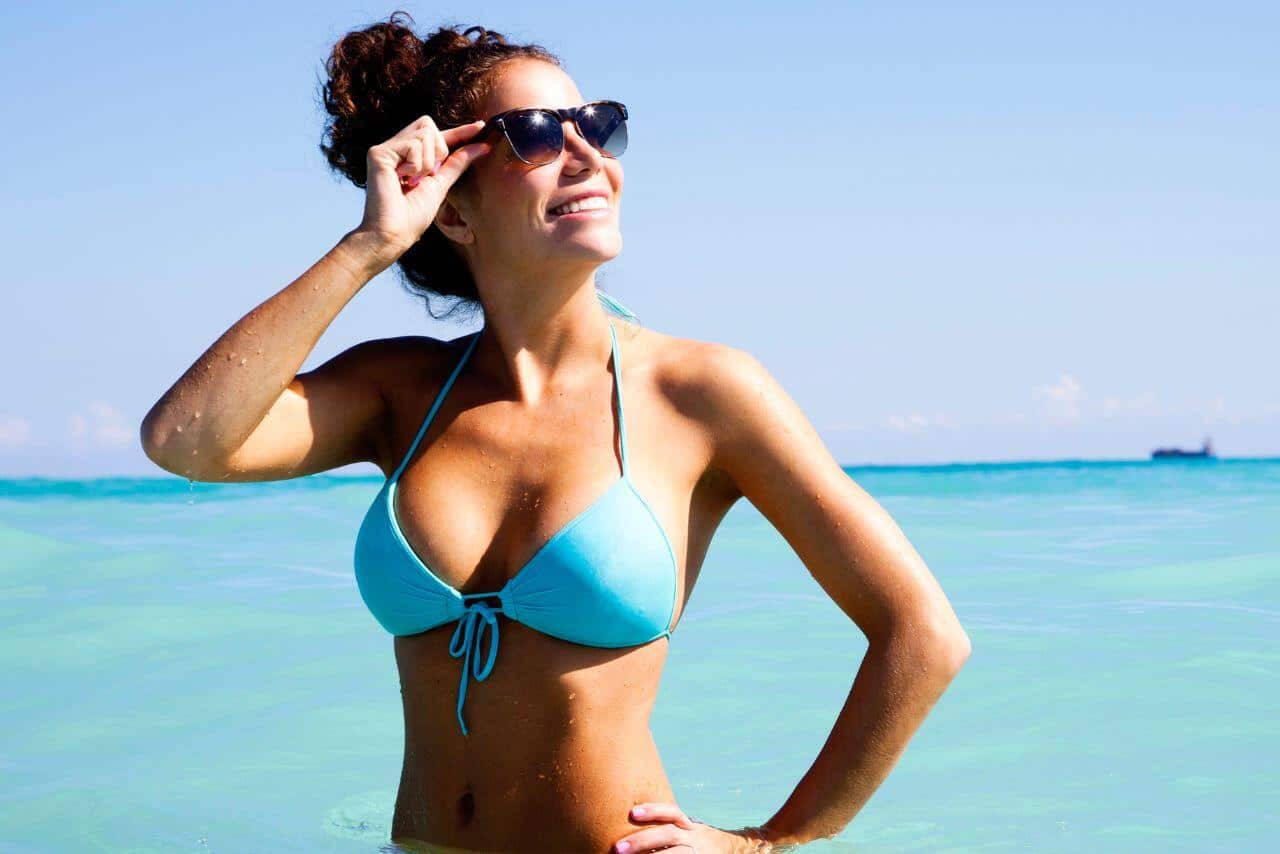 Juvederm is a family of injectable dermal fillers that are used to correct unwanted signs of facial aging. The lines and wrinkles around the mouth and nose, as well as the loss or lack of volume in the midfacial region and lips, are some common aging symptoms that Juvederm can treat. Without requiring invasive surgery, Juvederm can help remove years from the face. Let's jump in and take a deeper look at how Juvederm can help.
All About Juvederm
Hyaluronic acid, which is a naturally occurring substance in our skin and helps to add volume and hydration, is the main ingredient in Juvederm. However, as we get older, the amount of hyaluronic acid in our bodies starts to decrease, which causes wrinkles, lines, and a loss of volume to show up. To instantly smooth away facial wrinkles and folds, such as "parentheses" (nasolabial folds—the creases that run from the bottom of the nose to the corners of the mouth), medical aesthetic professionals use Juvederm injectable gel under the skin.
Currently, Juvederm is among the most widely used dermal fillers available, and for good reason. Aesthetic specialists are able to share their knowledge about how Juvederm or another injectable could make patients look and feel younger.
Juvederm Benefits
The hyaluronic acid (HA) filler Juvederm has been FDA-approved and has been shown to last up to two years. Everyone will notice, but nobody will know, because of the gel's easy injection into the skin and its smooth, natural-looking appearance. No allergy skin tests are required prior to receiving treatment because the active ingredient is derived from an element that occurs naturally and is essential for hydrating the skin and restoring its natural volume. Juvederm contains neither human nor animal DNA. Because it can be completed quickly and patients can anticipate little recovery or downtime, the procedure is a great option for people with busy schedules. Patients can feel confident on the inside and out thanks to the long-lasting results without having to stress about quickly making their next appointment.
Healthy men and women who are worried about the appearance of fine lines and wrinkles on their faces, volume loss in their lips or cheeks, or both may be suitable candidates for Juvederm. It's critical for patients receiving dermal fillers to still have good skin elasticity. Excessive loose skin can make Juvederm treatment ineffective. Only patients who are at least 21 years old are permitted to use Juvederm. Additionally, they should be in good physical and mental health. Stress from cosmetic change can affect one's mental health as well as their physical health. Prior to receiving dermal fillers, it is crucial that the patient has reasonable expectations. Your medical aesthetic specialist will assess the patient's suitability for Juvederm or another dermal filler during the pre-treatment consultation.
Juvederm Formulas
Juvederm comes in a variety of formulations to suit the needs of every patient. The medical professional treating the patient will work with them to choose the best formula or formulas during the pre-treatment consultation. Some of the most popular Juvederm formulas are listed below:
Juvederm Voluma: As people age, their cheeks frequently start to lose volume. The purpose of Voluma is to lift and replenish volume in the midfacial region. The effects may last for up to two years.
Juvederm Ultra Plus: This potent treatment gives lips longer-lasting fullness for up to a year.
Juvederm Volbella: Volbella is designed to soften the look of vertical lip lines while subtly enhancing the volume of the lips. These effects can last for up to a year.
The Injection Process
Juvederm injections are simple to administer and can be finished in under 30 minutes, making them an excellent choice for patients with busy schedules. Since the injections contain lidocaine to help with pain relief, the majority of patients find them to be very tolerable. In addition, the needles used to inject Juvederm are very thin. However, if the patient requests it, the injectors can numb the area with ice before the procedure. There is also the choice for the patient to receive a topical anesthetic. After the procedure, patients can resume their regular activities. Patients are advised to always use sun protection and to wait 1-2 days before engaging in any strenuous activity.
Recovery
The minimal to nonexistent recovery time associated with Juvederm and dermal fillers in general is one of their benefits. Around the injection sites, redness, itching, and slight swelling are the most typical side effects. This typically lasts a few hours, but it could last for up to 24-48 hours. Patients are allowed to use makeup to conceal the visible areas if they are self-conscious about the appearance of these side effects. However, they are free to go back to their regular schedules. In order to relieve any discomfort, patients may take over-the-counter medications that the doctor has prescribed.
Pre-Treatment Consultation
Patients must first schedule an appointment for a consultation with a skilled medical aesthetic professional in order to be considered for a dermal filler like Juvederm. During the consultation, the patient can find out more about the procedure and how it might specifically help them. Additionally, it gives the specially trained injector an opportunity to learn more about the patient, their objectives, and how Juvederm or a combination of injectables can help them accomplish these objectives.
The purpose of the consultation is to ensure that the patient has all the information necessary to feel confident in their decision to receive Juvederm injections.
The patient will also be given a price estimate for their treatment at the consultation. The price will consider a number of variables, such as the quantity and frequency of the injections needed and the patient's request for anesthesia. Recognizing that Juvederm is a temporary solution for facial wrinkles and volume loss is important for prospective patients. Patients who want to keep their results should be prepared to commit to regular touch-up procedures. For patients who are not prepared to commit to a long-term cosmetic change, do not want to have surgery, or cannot afford to take more than a day off work for recovery, it is still a very practical treatment.