Injectable Dermal Fillers Overview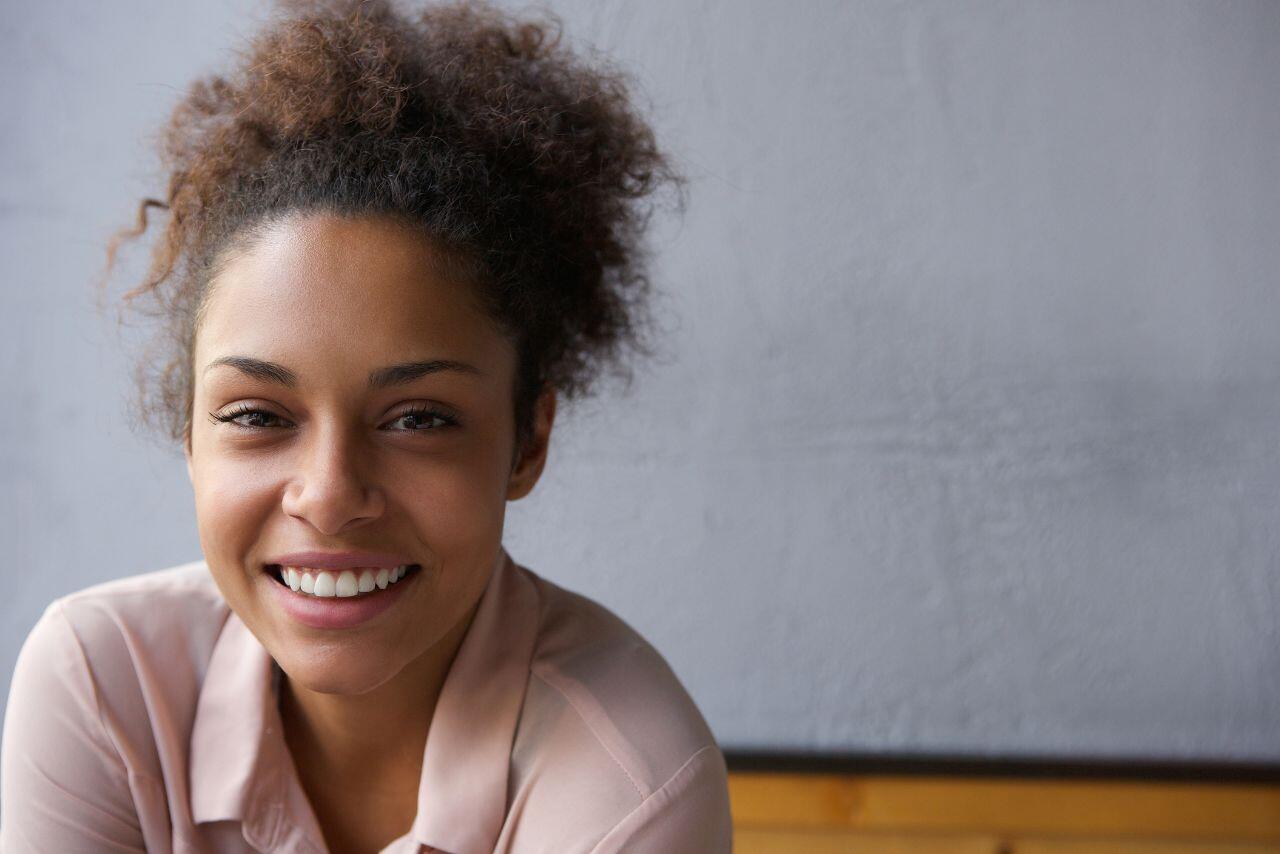 For both men and women looking for non-surgical alternatives to procedures like facelift surgery or brow lifts, injectable fillers are frequently an ideal choice. You can easily improve the appearance of your face with these minimally invasive treatment options while maintaining your natural appearance. Nasolabial folds, also known as the parentheses creases on either side of your mouth and nose, marionette lines, and other facial folds can all be filled in and smoothed out using dermal fillers. Today, fillers can be used in a variety of new ways to lift the brow, the corners of the mouth, the hands, smooth scars, and even provide a "liquid facelift."
What are the Different Types of Dermal Fillers?
Cosmetic fillers fall into many different categories, and each formulation has its own special advantages and rejuvenation goals. The effects of dermal fillers frequently overlap to address a wide range of concerns, whether your goals include softening the appearance of wrinkles or enhancing facial features that lack volume. Let's take a look at today's most popular key ingredients.
Hyaluronic Acid (HA)
The most widely used dermal fillers available are those made of hyaluronic acid. Hyaluronic acid, a naturally occurring biochemical, supports the collagen layer of the skin as it is a firm, elastic substance. Plastic surgeons all over the world use it as a filler because of its smooth composition and low risk of triggering an allergic reaction. HA can provide subtle augmentation to the lips, cheeks, and ill-defined facial contours while reducing fine lines and wrinkles, replacing lost volume, and providing multidimensional enhancement. HA injectables are used cosmetically in the form of goods from the Juvederm collection, such as Ultra, Voluma, and Volbella, add volume to the temples, rejuvenate an ageing facial appearance, and plump up the hands, and more.
Poly-L-Lactic Acid
The term "bio-stimulatory" refers to fillers made of poly-L-lactic acid (PLLA), which stimulate your body's natural collagen production. Poly-L-lactic acid is frequently used as an injectable filler because of its capacity to accelerate cell renewal and alter the collagen support system of the skin. Poly-L-lactic acid is included in the popular product Sculptra. With this procedure, the effects of losing facial volume and fat are reversed, allowing for long-lasting effects that emerge gradually over time.

What Are Some Popular Dermal Filler Options?
Juvederm
Juvederm refers to a group of hyaluronic acid-based dermal fillers. Natural hyaluronic acid in the human body gives the skin volume and fullness, and these dermal fillers have been slightly altered to last longer than the body's own natural production. These products do not contain animal proteins, as was previously mentioned. Due to the reduced risk of allergic reaction or the transmission of animal-based diseases, no skin test is necessary prior to treatment.
Juvederm Voluma
For patients 21 and older, Juvederm Voluma is the only injectable filler of its kind that has FDA approval for volume enhancement of the cheeks and midface. This ground-breaking procedure, which is made of a hyaluronic acid-based solution, aims to reverse volume loss brought on by ageing and restore the midfacial area to its more youthful fullness. Additionally, it frequently aids in reducing the appearance of mild lines and wrinkles in the treatment area.
Prior to injection, Juvederm Voluma does not require allergy testing, and a local anesthetic present in the filler's solution can lessen any discomfort that could possibly be felt during treatment. The filler's volumizing effects typically start to show right away after injection, and in many cases, results have been shown in clinical studies to last up to two years.
Juvederm Volbella
This filler is designed to add strategic amounts of volume to thin or undefined lips, accomplished without surgery. Juvederm Volbella provides effective results that can last up to a year if you want to achieve a softer pout or smooth vertical lip lines.
Juvederm Ultra
Juvederm Ultra, another injectable used to treat the lips, can add fullness to thin lips or plump areas that lack volume. Long-lasting results can be achieved with JUVÉDERM® Ultra XC's natural-looking augmentation, and most patients continue to be happy even up to a year after their initial procedure.
Sculptra
An injectable dermal filler made of poly-L-lactic acid called Sculptra is primarily used to replace lost facial volume brought on by the aging process. With the help of Sculptra, facial wrinkles and folds can be filled in and treated by gradually thickening the skin. Many of patients will receive a series of injections over the course of a few months to achieve the best results because the effects of the treatment are gradually noticeable over time. According to clinical studies, results can last up to two years, which is a lot longer than the average duration of other dermal fillers currently on the market.
Belotero Balance
For erasing deeply etched lines and folds around the mouth and nose, such as "smoker's lines" and nasolabial folds, Belotero Balance may be the best option. Because the gel is adaptable enough to integrate into the skin tissue rather than just rest on the dermis, this filler differs from other injectables. Because this formula is designed to move naturally with facial expressions, patients can reduce wrinkles without sacrificing a natural appearance. Results can last up to six months and are frequently almost immediately apparent.
Radiesse
Radiesse is a volumizer and a collagen stimulator, in contrast to other injectables. The calcium microspheres used in this filler option are suspended in an aqueous gel carrier and gradually absorbed by the body over time. Depending on where you see the effects of aging, the face or hands may show a noticeable rejuvenation as a result. This product can typically restore youthful volume in the area(s) of injection for up to a year, and results are frequently noticeable right away.

How are Dermal Filler Injections Performed?
Dermal filler procedures are performed in medispas or doctor's offices, by certified aesthetic nurse injectors or physicians. Small amounts of the selected dermal filler will be carefully injected into your problem areas during treatment, enabling a noticeable improvement while still preserving the natural features of your face. While some fillers can show results right away, others might take some time to show their effects. Although some products, like Juvederm Voluma, already have a numbing agent in the formulation, a topical anesthetic can be applied to the targeted areas before injection to allow for an even more comfortable treatment experience. Depending on how far-reaching your aesthetic objectives are, the entire procedure usually lasts less than 30 minutes. With injectable therapy, there is typically no downtime involved, so you can resume your normal activities right away.
How Long Do Dermal Fillers Last?
The dermal filler product that was used and the area(s) of concern determine how long the results will last. Due to its capacity to alter the collagen framework, Sculptra frequently produces results that are still visible after two years, outlasting those of other fillers. The effects of HA based fillers can last for six to eighteen months. At the time of treatment, your injector will fully explain to you what to anticipate in terms of the durability of your results. If necessary, we will happily administer touch-up injections to help you maintain the desired aesthetic.
How Much Do Dermal Fillers Cost?
The cost of dermal fillers varies from patient to patient and is typically determined by the quantity of syringes used. Your cost estimate will be based on a number of factors specific to your treatment plan, including:
The type of dermal filler
The amount of product used
The number of treatment sites
Fillers can be a great choice for patients looking for a less expensive alternative to cosmetic surgery for their aesthetic concerns, even though no minimally invasive treatment can precisely replicate the results of cosmetic surgery.
Are Dermal Fillers Safe?
When patients are treated by a trained professional, dermal filler injections are regarded as a very safe and predictable cosmetic procedure. Academic studies and clinical trials that have extensively examined the science of facial fillers attest to their efficiency in reviving the face and replenishing lost facial volume. Make sure you're receiving care from a person who is qualified to meet your goals safely and accurately if you want to protect your health and appearance during treatment.