Dermal Fillers – A Great Option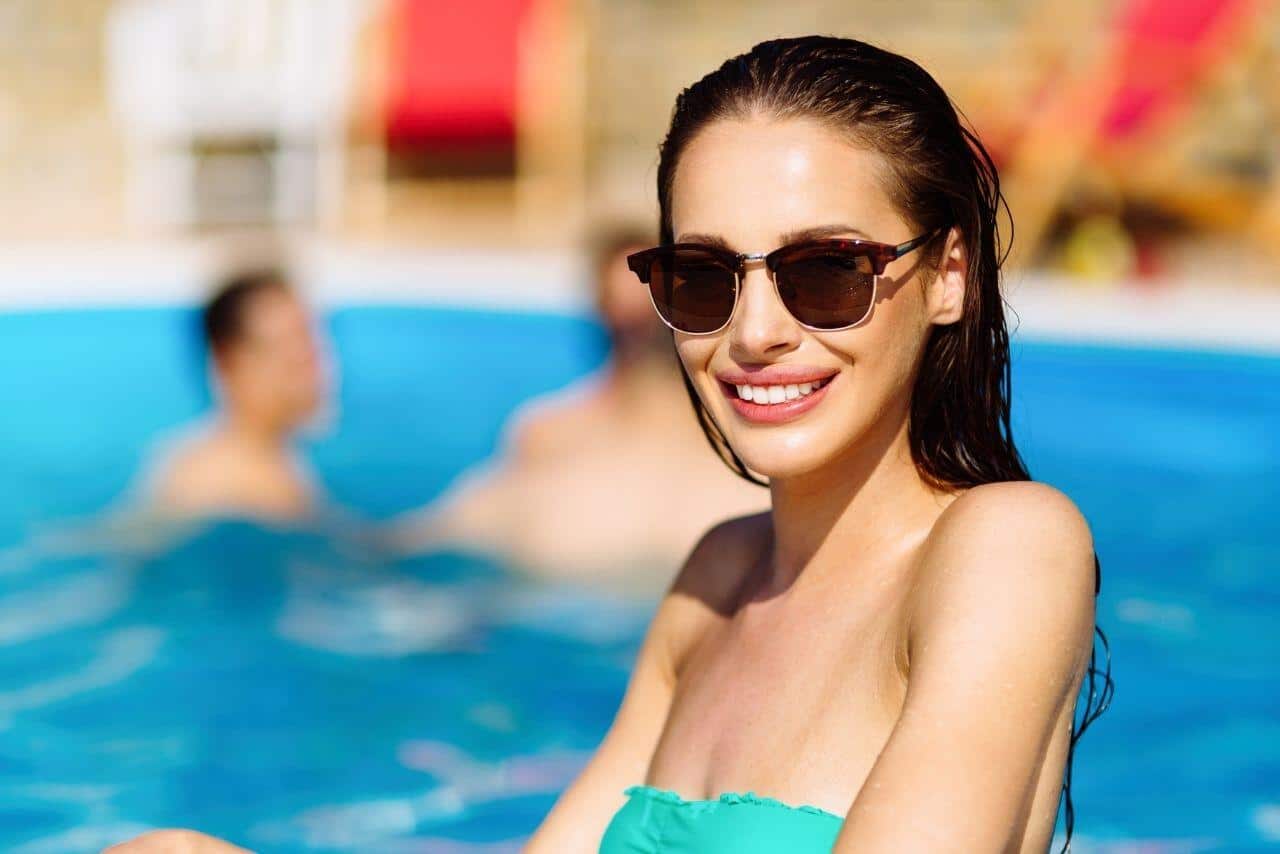 Times have changed, and these days, surgery isn't the only path to facial rejuvenation. Fillers can successfully reinstate smooth, youthful-looking skin with an initial improvement in wrinkles and lines, and then also by stimulating the body's natural collagen production.
Even better, there is no downtime after treatment and few side effects, making this injectable treatment an ideal option for a busy lifestyle. If you want to erase signs of aging and look more refreshed by putting the body's natural collagen-boosting processes to work, dermal fillers can be a great option – let's take a look together.
Your skin is amazing and powerful. As the body's largest organ, our skin provides valuable protection from the outside elements. Skin is strong and constantly regenerative, but as you age, its quality begins to decline. As a result, skin that was once tight begins to loosen. And this skin laxity, combined with facial volume loss and shifting fat deposits, lead to facial aging.
Dermal fillers are an effective yet subtle solution to the aging process. They restore facial volume from the inside. As the smooth gel-like substance is injected into the skin, it provides instant, restorative volume to the face. The injected fillers then spark the body's collagen and elastin production process, improving the skin's quality over time.
Hyaluronic acid fillers are one of the most popular types of dermal fillers. Hyaluronic acid (HA) is a naturally-occurring substance found in the skin, connective tissues, and even the eyes. It is a moisture-loving substance and helps the skin retain water so it can remain full, plump, and hydrated. HA fillers use a synthetic form of hyaluronic acid that is highly biocompatible and very unlikely to cause an allergic reaction.
For patients looking to try fillers, but feel a bit nervous, HA fillers are a great starting point. Not only are they very effective, HA filler treatments are fully reversible, so if you don't like your treatment results, your doctor can safely reverse the procedure.
FILLERS FIX MORE THAN WRINKLES
The advantages of dermal fillers don't stop with solving wrinkles. With age, the face can lose its sharp, defining contours. Under-eye troughs may form as the skin sags, and creases begin to form around the lips. Even once-sharp cheekbones may lose definition. Dermal fillers can rectify these problems, and many more.
THE RESTYLANE FAMILY OF DERMAL FILLERS
There's a wide variety of fillers available, designed for different indications. Do you suffer a lot of deep creases and sagging skin? Or are your wrinkles fine and superficial? The current state of your skin, your facial anatomy, and time's effects on your face will help determine which filler type will work the best for your needs. Your dermatologist or other trained medical professional can provide specific, personalized recommendations during your pre-treatment consultation.
The Restylane family of products are designed to fill and enhance your face naturally and effectively. With many different formulations, Restylane offers formulas that can enhance every area of the face. Here's more information on three of the most commonly-used Restylane formulas.
Restylane
Restylane's innovative design is great for rejuvenating the fine lines around the mouth and the lips. But that's just the start – here's more facts about Restylane:
Formulated to create a softer consistency that fills in facial lines with a very natural look
Offers long-lasting results, though individual results may vary
Formulated with lidocaine
Offers quick, convenient and affordable treatment sessions
Restylane Kysse
Restylane Kysse is one of the newest hyaluronic acid fillers designed for lip augmentation. It's well-known for the fullness it provides, especially to body of the lip and the lip border.  Here's some of the features of this filler:
Helps your lips appear refreshed and lessens wrinkles
Created with XpresHAn Technology to enhance volume and definition
Clinical studies show that Restylane Kysse can last for 6-9 months, with results sometimes lasting 12 months
The unique cross-linking of the hyaluronic acid in Restylane Kysse improves volume in the upper and lower lip
Resytlane Kysse has a lidocaine in its formulation which improves comfort during treatment
Restylane Refyne
Crafted with XpresHAn Technology, Restylane Refyne can smooth out moderate to deep laugh lines, such as nasolabial folds and marionette lines. The cross-linked gel in both Refyne was specially formulated to provide natural-looking results while preserving the face's natural movements and expressions.
A clinical study of Refyne returned several telling statistics, including:
97% of treated subjects were satisfied with their results
97% would do the treatment again
95% would recommend these products to a friend
RECOVERY AFTER DERMAL FILLERS
Recovery times are very minor after a dermal filler treatment. In fact, most patients return to work the next day. Common minor side effects during recovery may include redness, mild tenderness, bruising, and swelling. These should resolve in a few days.
FREQUENTLY ASKED QUESTIONS ABOUT DERMAL FILLERS
How Long Will My Results Last?
The longevity of a dermal filler treatment depends on the areas being treated and the products injected. Longevity also depends on the filler G prime, a factor that is measures longevity. Typically, patients enjoy results for six months or longer — note that some fillers provide results for up to three years.
Are Dermal Fillers Painful?
You'll feel a quick pinch with each injection, but due to the small needle size, most patients report minimal discomfort. Many fillers contain lidocaine (including products in the Restylane family), a numbing agent that decreases discomfort throughout treatment and recovery.
How Do I Avoid an Overfilled Appearance?
With dermal fillers, a little goes a long way. That's one of the great benefits of today's fillers. Using small quantities of fillers minimizes the chances of an adverse reaction and also ensures natural-looking results. A skilled injector is essential to avoiding an overfilled appearance when using dermal fillers. When selecting a medical professional for dermal filler injections, always ask to see their Instagram page to view the treatments they are most proud of. You can get a sense there of the typical results they provide their clients. You want their aesthetic style to match your own expectations and desires.
Conclusion
Today's dermal fillers offer fast, easy treatments and great results. Filler families like Restylane offer a variety of formulations, each specially designed for addressing different age-related issues.  Licensed medical practitioners can
buy Restylane online
at Health Supplies Plus.