What is a Juvederm Treatment Like?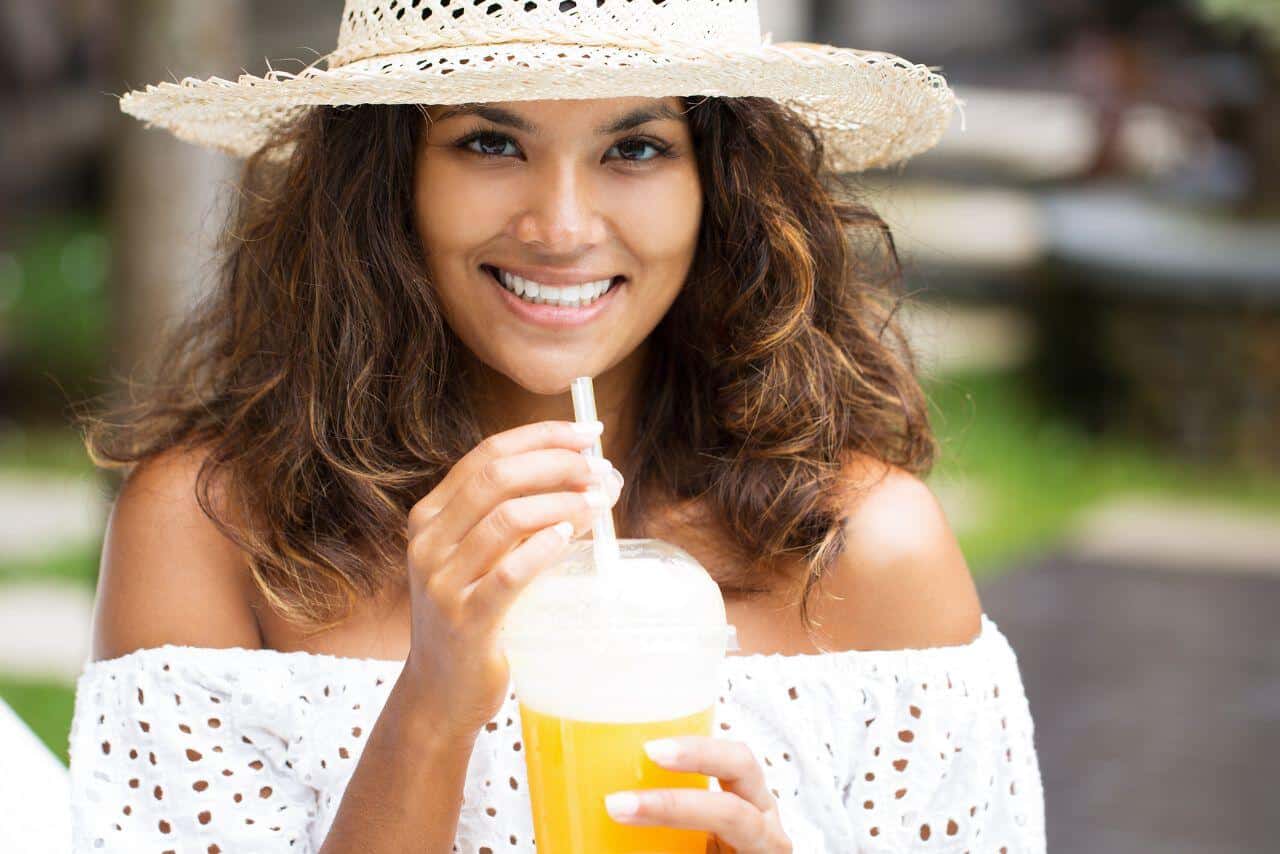 Dermal fillers are injectable fillers that make wrinkles and lines in the face look fuller, smoother, and more natural. As we age, lines start to show up on our faces in different places, which can be bothersome for many people. Soft tissue fillers generally regarded as the best way to get rid of wrinkles and lines. With the right dermal fillers, in the hands of a skilled injector, patients have the opportunity to look younger and brighter.
About Dermal Fillers
The way our bodies naturally age makes lines and wrinkles more likely. Through years of smiling, frowning, and showing happiness, the muscles in our faces bend and twist our skin in many different ways. When we are young, the collagen in our dermis can fight these wrinkles and lines, keeping our skin smooth, firm, and young-looking. But as we age, our bodies make less collagen. It is said that by the time we are 65, we make 25% less collagen than we did when we were younger. This means that as time goes on, our skin loses its ability to keep its elasticity, and as collagen production slows down, wrinkles get deeper and last longer. Whether it's the marionette lines around our lips, the crow's feet at the corners of our eyes, or the bags on top of our cheeks, wrinkles can make someone who feels young and healthy look older and more worn than they really are. With dermal fillers, you can make your face look like it did when you were younger. Now you don't have to worry about looking older than you are or trying to hide your fine lines!
Juvederm Dermal Fillers
The Juvederm collection of dermal fillers offers a variety of formulas, to meet the unique needs of each patient. Here's a sampling of some of the most commonly used Juvederm formulas:
JUVEDERM ULTRA XC
This formula is great for filling in moderate to deep wrinkles, and it's also great for making the lips look fuller. Patients who have used Juvederm Ultra XC say they see results almost right away and continue to see results for the next year or two
JUVEDERM VOLUMA
Juvederm Voluma is made to shape the face and lift wrinkles, especially in the cheeks. In one shot of Juvederm Voluma, hyaluronic acid and lidocaine are mixed together. Hyaluronic acid is naturally found in the cells of our skin. Once the hyaluronic acid is injected, it binds to water molecules in the tissue and makes the tissue grow. This fills in wrinkles and makes the skin tighten, making the results look nice and beautiful. The next step is to use lidocaine, which is a painkiller that is in all Juvederm products. This helps numb the area where the needle is inserted so that there is no pain or discomfort during the treatment.
Here are some more advantages of Juvederm Voluma:
Appointments for injections are quick and can take as little as 15 minutes to make your cheeks look better.
Hyaluronic acid binds to the water molecules in the cells as soon as it is injected. This means that the results are seen right away.
The effects can be felt for up to 18 months.
JUVEDERM VOLBELLA
Juvederm Volbella, the newest member of the Juvederm family, has already taken the beauty world by storm. This innovative injectable gets rid of the lines around the mouth. The hyaluronic acid gives the lips a natural, moisturized look and smooths out the lines and wrinkles right under the nose. Juvederm Volbella is a great choice for people who want:
Instant results
Effects that last a year
Lips that shine
A treatment that doesn't hurt and has no downtime
Candidates
People who want to look younger, brighter, and more lively are good candidates for dermal fillers. They are people who don't have time to wait around in treatment rooms or who don't want to keep getting the same treatment every week just to keep their results. People like this want to look as good as they feel, which is refreshed, lively, and full of life.
Pre-Treatment Consultation
During your personal appointment, your medical professional will go over your medical, surgical, and prescription history. Then, they will look at the wrinkles around your face that bother you. They will listen to all of your worries and any hopes you may have about how you look. Then, they will explain what they think is the best way to treat you to get the results you want. A combination of fillers may be all you need to get the look you want, whether you want fuller lips, to get rid of crow's feet, or to shape your cheeks. Lastly, if dermal fillers are chosen as part of your treatment plan, you will be given a time and date to come back. Before your treatment appointment, your treatment providers will give you a list of things you need to do to get ready.
Preparation
Follow the plan you were given at your consultation, as it may have specific steps you need to take before your dermal filler treatment. During the time between your consultation and your treatment, it's important to:
Some skin treatments, like hair removal cream, retinol, waxing, bleaching, and plucking, should be avoided for 2 days before your session, as they can irritate the area.
Avoid medicines that thin the blood, like ibuprofen and aspirin, because they can make you bleed more when you get an injection and slow the body's ability to heal itself.
Don't use tobacco or drink alcohol. Nicotine and alcohol can make it harder for the body to heal itself.
Procedure
Your treatment with dermal fillers will happen in your medical professional's office or medical spa. Patients could be on their way in as little as 15 minutes, but this could change if the treatment plan includes more services. Depending on what kind of Juvederm is used, the lidocaine in the shot will take away any pain. Then, after the shot is given in the right location(s), your injector will massage the gel solution to make sure it's smooth and even.
Recovery
Since dermal fillers are non-invasive outpatient procedures, you shouldn't have to worry about any downtime. The area where the injection was given may feel numb, but this is normal and will go away when the local anesthetic wears off. You can go back to your normal life and look happier and healthier right away.
Results
For many people who get Juvederm injections, the great results can last for up to one or two years. You don't have to worry about upkeep or maintenance. Over time, if you see the results of your treatment fading, you can choose to to receive 'touch up' injections. In many cases, slightly less injected material is required for these touch up cased. With dermal fillers like Juvederm, you can see the worry leave your face and get back that young, glowing look. Licensed medical practitioners can buy Juvederm at wholesale cost at Health Supplies Plus.