Dermal Filler Injections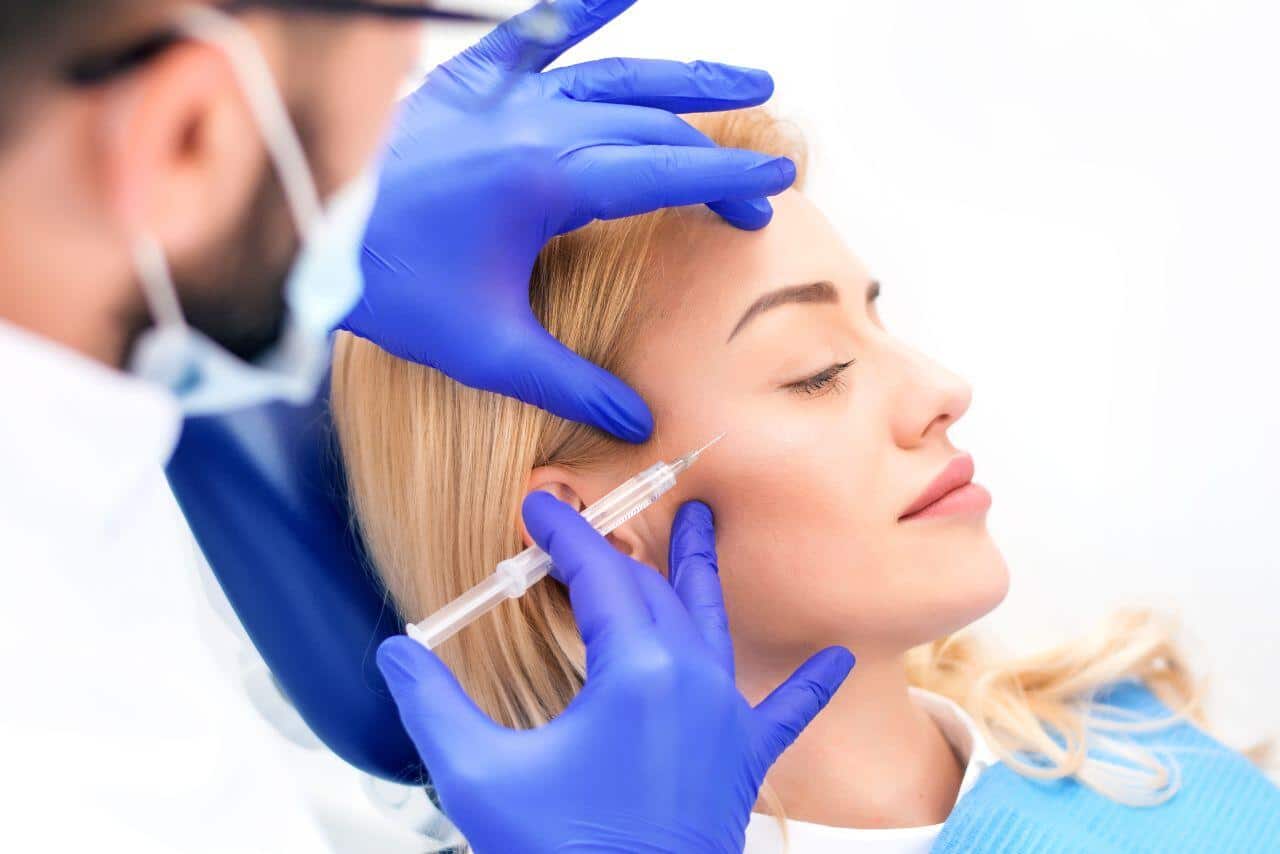 As people get older, their faces naturally lose subcutaneous fat and their plump, youthful look, and wrinkles start to show up. Dermal fillers are a very popular and effective way to fight these signs of aging.
Dermal Filler Injections
Fillers can do a lot more than just smooth out wrinkles and lines. With the advanced products that are now on the market, it is now possible to actually sculpt the face. The jaw can be made more square, the cheekbones can be made to stand out more, the lips can be made fuller, and areas of the face that have sagged can be brought back to life. Significant improvement can be made with less cost and risk than with surgery and with less downtime. Dermal fillers can be very helpful for reversing early signs of aging or for adding to surgery to make the face look younger. In this article, we take a look at how fillers can help, and some popular fillers available.
What Can Dermal Fillers Do?
The wide selection of fillers available today can assist patients with a variety of cosmetic concerns, including:
Fill out areas of the face that look flat
Lines and wrinkles can be hidden by making the skin fuller
Tighten sagging facial skin
Face areas should be sculpted and defined (chin, cheeks, jaw, etc.)
Make the lips look fuller, plumper, and more defined
Bring the backs of the hands back to life
Build up the skin's collagen and elastin
When it comes to available filler options, there's a very broad offering of fillers available, based on a variety of key ingredients. Here's just a short sample of some top dermal fillers:
Sculptra
Sculptra is a filler made of PLLA that helps replace collagen that has been lost. This helps fix the shallow to deep lines and folds that start to show up on your face as you age. Sculptra takes months to work, but the results last for a long time.
Juvederm
Juvederm is a very popular hyaluronic acid-based dermal filler that can be used to add volume to smile lines, lips, chin, jowls, and jawline, among other places on the face. The extensive Juvederm collection features formulas that can add deep volume to the cheeks, or add a delicate finishing touch to the lips.
Restylane
Restylane is another very popular hyaluronic acid-based filler collections. It is usually used to fill in moderate to severe facial wrinkles and folds, as well as lip lines, in people over 21. Restylane has many different products, such as Restylane Silk and Restylane Lyft.
Radiesse
Radiesse is a dermal filler made of CaHA that is used to add volume and smooth out moderate to severe wrinkles and folds on the face. Radiesse can also be used to replace lost volume in the back of the hands. This helps hide tendons and veins and makes the hands look much younger.
Belotero
Belotero is a dermal filler made of hyaluronic acid that is used to treat fine lines and wrinkles close to the skin's surface that are usually hard to treat. Belotero is often compared to Juvederm, but it is less dense than Juvederm. This gives it a slight edge over Juvederm when it comes to very fine lines and wrinkles.
Which Cosmetic Injections are Best for You?
Because there are so many different kinds of cosmetic injections, it can be hard to know which one(s) will best meet your own aesthetic needs. During your consultation with your doctor, he or she will look at your problem areas, talk about your medical history, and listen to your aesthetic goals to figure out which dermal filler will work best for you.