What Are the Uses of Restylane?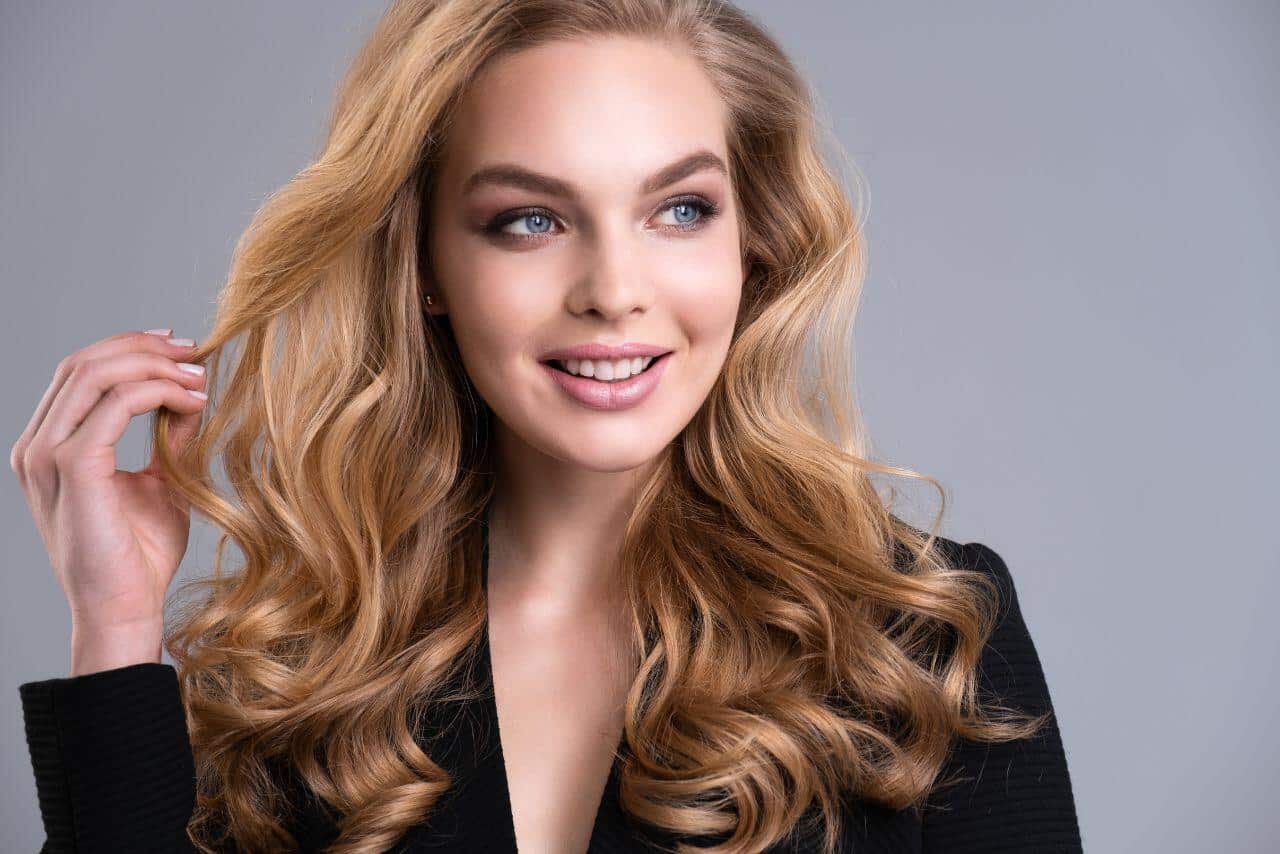 Do wrinkles and fine lines bother you? You are not alone if you feel that letting the aging process naturally is bringing you down. Fortunately, there are a number of cosmetic procedures that can boost your self-esteem and make you look as young on the outside, as you feel on the inside. Dermal fillers like Restylane, which help you refresh and lift your appearance, are among the best anti-aging treatments available. In this article, we look at the Restylane collection and how it can help you.
What Are the Uses of Restylane?
Restylane is a very adaptable dermal filler that can be applied to almost every area of the face, even those with thin or delicate skin. The nasolabial folds, which are wrinkles that develop around the nose and mouth, are the main uses for this dermal filler. This procedure is perfect for contouring different parts of the face, like the cheekbones, as well as other anti-aging concerns. This treatment can be used to address concerns such as:
Forehead creases
Crows' feet
Hollows under the eyes
Hollowed cheeks
Smile lines
Smoker's lines
Lip lines
Lip augmentation
Wrinkles on the chin
Marionette lines
Jawline shaping
Who Would Benefit from This Treatment?
There are many patients who are can benefit from these dermal fillers. The best candidates for this procedure are those who want to use a minimally invasive alternative to other cosmetic procedures like facelifts or brow lifts, and who have mild age-related concerns. Candidates for this procedure must not be allergic to lidocaine or the proteins found in synthetic hyaluronic acid, and they also cannot be expecting or nursing.
If you currently have a breakout or skin infection, such as rosacea, eczema, psoriasis, cold sores, or fever blisters, you will need to reschedule your appointment. If you have a sunburn or another condition that jeopardizes the health of your skin, you will also need to reschedule your appointment.
What Age Is Best for This Dermal Filler?
In general, anyone who is above 18 can use the majority of dermal fillers. The best age to receive a filler treatment, however, is probably around the age of 40 or older for dermal fillers like this one, which is made to prevent aging. The "best age" for this treatment, however, is when you first notice any telltale signs of ageing on your skin, such as fine lines, wrinkles, skin laxity, or loss of skin volume. This can vary widely from patient to patient.
It's possible that you'll start noticing wrinkles while you're still in your 30s or that you won't see noticeable wrinkles until you're in your 50s because everyone ages at a different rate. A procedure like this can be used to prevent further development of fine lines and wrinkles because it increases the volume of the skin. Let's take a deeper look at how it works.

How Does This Treatment Work?
In order to provide additional skin support and restore any volume loss in the skin, this treatment involves injecting a special formula into the subdermal layers of the skin. Your appointment will typically last between 20 and 30 minutes. You won't feel much discomfort either during or after your treatment because the formula for this procedure contains lidocaine.
The gel-like solution, which is formulated primarily with hyaluronic acid, is the key ingredient in the Restylane filler. Once absorbed into the skin, hyaluronic acid is metabolized by the body  over time and aids in the production of the body's own collagen, which helps to smooth out wrinkles and give the skin structure.
The Importance of Hyaluronic Acid
According to studies, hyaluronic acid and collagen have a special relationship. As collagen levels tend to rise when hyaluronic acid is present, it appears that the substance supports collagen growth. One of the reasons hyaluronic acid is present in most dermal filler formulations and why using hyaluronic acid products in your anti-aging skincare regimen may be advantageous is that it is biologically compatible and universally effective.
How Many Vials Will You Need for Your Treatment?
Because the formula is so potent and concentrated, this dermal filler is measured in syringes rather than vials. The majority of patients will only need one syringe of this filler to get the results they want. An additional syringe may be necessary for some patients with serious or obvious age-related issues, but this is relatively uncommon. Overall, one syringe of this filler can lift and revitalize your appearance by treating several areas of your face.
How Much Does This Treatment Cost?
Patients can anticipate to pay between $500 and $1,000 for this particular dermal filler, depending on how much of the filler is used and how long it takes to complete your treatment. and which clinic you visit.
Will You Need Multiple Treatments to See Results?
No. To get the results you want, just one treatment is necessary. The majority of injectable treatments usually work as intended. You will eventually require another treatment, as the effects of Restylane treatments are temporary. However, your initial course of treatment can be finished in a single visit.
When Will You Start Seeing Results?
Initial results usually manifest as a fuller, firmer, and more supple face and are visible one to three days after your treatment. However, you might notice that the effects of your treatment start to wear off over the next few days. It's critical to keep in mind that your initial results are primarily the result of an temporary increase in fluid under your skin.
Within two weeks of their treatment appointment, the majority of patients will be able to fully appreciate the effects of this treatment. The injectable filler will take about seven to ten days to integrate into your skin and start boosting collagen production in the subdermal layers of your skin.
How Long Do Results Last?
Restylane treatments produce long-lasting results. Depending on the location of the treatment, most patients can anticipate their results to last for a period of 12 to 18 months. For instance, less-mobile facial regions, like your cheeks, will probably experience results that last longer, whereas dynamic areas of the face might only experience results that last up to a year.
When Should You Have Maintenance Treatments?
When you notice that the effects of your initial treatment are starting to wear off, make an appointment for your subsequent treatments. Your maintenance treatments are made to keep your results from stalling out so that you never have to start over from scratch. Because of this, it's critical to pay attention to your skin and recognize when wrinkles and fine lines start to return. To maintain the effects of their treatment, the majority of patients schedule yearly appointments.
What Are the Benefits of Restylane?
This filler, one of the most widely used worldwide to address mild age-related concerns, has a number of advantages. Other advantages of this treatment, aside from the long-lasting effects, include:
A Wide Collection of Fillers
In addition to the original Restylane formula's many uses, you might want to think about the following therapeutic options:
Selecting specialized fillers rather than the original formulation can be advantageous, especially if you want to address particular aesthetic concerns. For instance, one variation of this filler may work better for moderate or severe wrinkles than for mild concerns because different formulas have different densities. Your aesthetic physician can assist you in choosing the filler that will best address your aesthetic concerns.
Non-Invasive
This type of dermal filler procedure is frequently preferred to invasive cosmetic surgery. Dermal fillers are frequently used by patients as "liquid facelifts", a type of procedure that can completely lift and refresh your appearance without requiring more involved procedures.
Minimal Downtime
There is no official downtime or drawn-out recovery period because this is not a surgical procedure. On the same day as your treatment, you'll be able to resume work and the majority of your regular daily activities. However, you will need to follow a few aftercare guidelines, such as staying out of the sun, abstaining from using specific skincare products, and avoiding strenuous activity for the first three to five days after your treatment.
Low Risk
Due to the low possibility of an allergic reaction to the filler, this procedure carries a relatively low risk. This is because very few people will experience any side effects from the treatment because hyaluronic acid is compatible with the human body. However, always discuss your full medical history during your pre-treatment consultation to ensure you experience a safe treatment.
Natural-Looking Results
Perhaps the best advantage of this treatment is that the results look natural. Because the filler stimulates the production of your body's natural collagen, which will help to naturally fill in the volume of your skin, the treatment's results look incredibly natural.