Vaginal Rejuvenation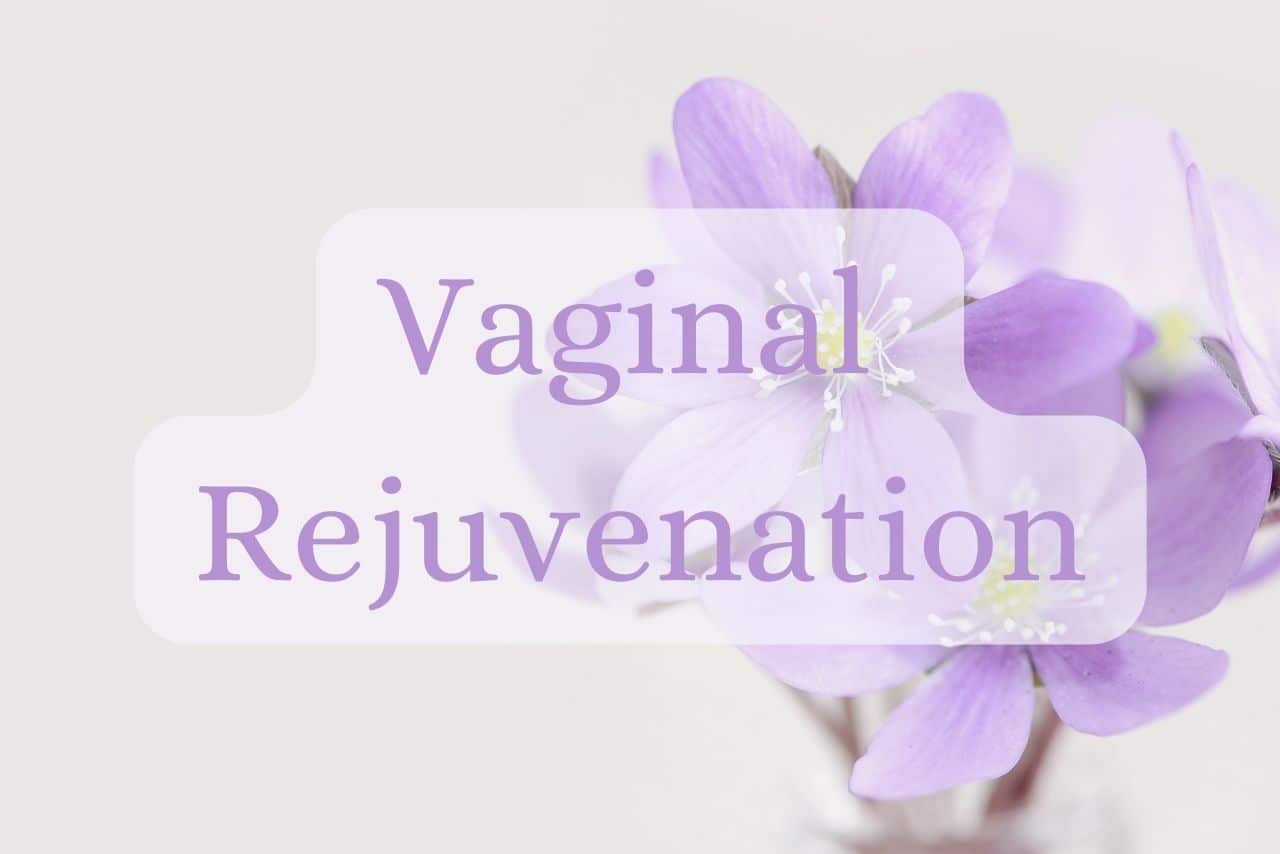 Childbirth and aging can have major impacts on the vagina. There has recently been much focus on the appearance of the vulva and more specifically, the labia minora and labia majora. The precise term for reduction of the labia minora and/or labia majora is labiaplasty. The demand for labiaplasty has increased tremendously over the years. Data from the American Society for Aesthetic Plastic Surgery (ASPAS) shows that labiaplasty procedures have increased by a total of 217.3% over the past five years. In 2017 alone, there were 10,787 labiaplasty procedures done to address unattractive female genitalia. In addition to correcting the cosmetic appearance, many women seek to address the issues of physical discomfort as well with this reduction procedure. The procedure is particularly common amongst younger women. In fact, in the same report by ASPAS, 5,963 from the total 10,787 women who had undergone labiaplasty were between ages 19 to 34.
Business opportunities
Though women who want labiaplasty are increasingly younger, women in their 50s are increasingly seen at primary care and even secondary care with concerns about this procedure. Nowadays, surgical procedures are being modified to fulfill patient demands for safer, less invasive, and less financially burdensome treatments. As more patients look for practitioners that offer services pertaining to vaginal rejuvenation, it is evident that the field needs to expand to accommodate the popularity. Aesthetic clinics especially welcome this new attitude shift, as it can provide a new income stream from an area once considered taboo. As long as the demand is there, the future for vaginal rejuvenation continues to look bright.
What women want from labiaplasty
Female patients requesting the reduction of either the labia minora or majora or both are mostly concerned about the aesthetic appearance. Most of them want these parts of the body to be straight, thin, light in color, and symmetrical. Ideally, the patient should not undertake the cosmetic procedure under any private or social pressure.
Aesthetic concerns
For the patient seeking labiaplasty, the following were among the most common reasons:
Large, protruding labia minora
Labia minora asymmetry
Pain or discomfort with wearing underwear, tight lower garments, or during exercise
Functional female issues
Though aesthetic issues are a major aspect of the reasons why women go for labiaplasty, there are also many that want the procedure for clinical/functional reasons, and these include dyspareunia, hygiene issues, and/or or clothing and exercise discomfort. Pain while wearing tight underwear is usually due to the frictional forces between an oversized labia minora/majora and the clothing. An enlarged labium can also hamper important medical procedures, such as urinary catheterization. Women are especially predisposed to an enlarged labium after undergoing processes that may weaken their pelvic floor muscles or cause tears in the surrounding connective tissue, such as childbirth. Conditions commonly associated with enlarged labia include pelvic organ prolapse and urinary and fecal incontinence. Additionally, age plays another factor in determining a patient's likelihood of developing these conditions. As such, pelvic floor disorders are less common in women who have had surgical deliveries (i.e. caesarean) or are nulliparous. As research continues to develop the ideal treatment for these issues, there are currently a variety of medical and surgical treatment options available. For example, for issues concerning incontinence, the bladder may be treated with botulinum toxin injections that aim to temporarily paralyze the bladder muscles. Vaginal atrophy is a condition affecting mainly menopausal women as their estrogen stores deplete. This causes dryness, thinning, and the loss of elasticity, which can further lead to itchiness, a burning sensation, and dryness. In severe cases, pelvic organ prolapse may even occur. Unsurprisingly, this has a huge effect on personal relationships and intimacy.
The art of vaginal reshaping
Labiaplasty has been a leading vaginal rejuvenation procedure, although there are various types of vaginal augmentation techniques and procedures, such as vaginoplasty, hymenoplasty, clitoral hood reduction, and labial fat injections. For women who prefer non-surgical options, injectable dermal fillers—such as Desirial by Vivacy, which is a hyaluronic acid-based gel—are available. The increasing trend towards minimally invasive procedures are spearheaded by these dermal fillers, and this had led to many other novel offerings that innovate based on this same principle of minimal invasiveness
Emerging non-surgical technologies
The latest innovation comes from devices that use radiofrequency or CO2 fractional energy to induce a recovery state in the genital mucosa. It does so by stimulating collagen production and restoring blood flow. Issues such as tissue laxity and functional capabilities of the vagina, such as mucus secretion, can both be addressed though this method. An example of this is the Protégé Intimo System, which is made by BTL Aesthetics. The system offers a quick clinical procedure for the busy practitioner. It usually takes 30 minutes to perform, and it does not require the use of anesthetics. There is minimal downtime, and potential complications are transient and easy to manage. However, it needs a series of sessions for results to be apparent, so patients will be required to return to the clinic periodically for the entirety of the treatment plan. Likewise, ThermiVa is a system that tightens the vagina and reduces stress incontinence. Usually, it requires three sessions with one-month intervals in between each session. Other treatment methods include laser resurfacing and other light-based treatments. As new companies emerge, expect more direct-to-consumer marketing that would bring awareness to these companies and their innovative new procedures. Women would be more likely to seek help when they do not need to vocalize their issues, as they may feel embarrassed. Although these procedures may still be fledgling, the statistics show tremendous growth for these procedures over the years.
The range of laser-based treatment for women
Mona Lisa Touch by Cynosure
Viveve Treatment by Viveve Medical
ThermiVa by Thermi Aesthetics
Pelleve RF by Ellman, a Cynosure Company
FemiLift by Alma Lasers
IntimaLase by Fotona Protégé
Intima by BTL Aesthetics
Co2RE Intima by Syneron-Candela
Building a women's clinic
A women's clinic can be a rewarding investment if there is deliberate and meticulous investigation, planning, and marketing. The effort required to actually run an establishment catering to only women is more than just acquiring the necessary medical devices and equipment. The points below highlight the actions needed in running a successful women's clinic.
Have a dedicated team to help carry out thorough market research on available laser systems. Examine the evidence that support their claims and compare products to see what is right for you. When in doubt, ask colleagues that have the relevant expertise for recommendations.
Inspect the website of the companies providing you their product and services and look for a clinic finder so that patients that are keen on these procedures can easily find you.
With market research, it is best if you can establish a baseline on how many units of the system you are interested in is used locally. Be aware of the likelihood of oversaturation, but at the same time, take advantage of new and innovative systems if it means you are the first to offer them.
You should know the specifics of manufacturers' plans for training or preceptorships for the clinical systems they provide, as these systems typically require extensive hands-on training to function properly.
Lastly, enquire about marketing techniques and public relations support to help build awareness for your clinic.
A common point of interest among practitioners is how they can convey information regarding these vaginal rejuvenation technologies to their patients. When done tactfully, it can empower women who were feeling vulnerable to address these highly personal concerns. Obviously, not all practitioners may have the soft or social skills required for this. Regardless, it is vital that practitioners recruit the appropriate staff for the right tasks. Imagine a male nurse or assistant as the first point of contact with female patients about the needs and goals regarding their genitalia. Now picture a female nurse instead. Perhaps in many cases, women might prefer talking to and consulting another woman about these vaginal issues. This is not to say a properly-trained male nurse/assistant can't play this role but given that it is such a sensitive issue for such a private part of the body, women may more comfortable and at ease with a properly-trained female nurse/assistant. The same gender can also offer a different perspective about the issues. Practitioners will usually find themselves performing labiaplasty, which is a highly requested and straightforward surgical procedure. Anticipate other required techniques, such as carrying out the "labial puff" with fat grafts on the labia majora for volumization or using cosmetic fillers, such as Juvederm Ultra Plus. Menopausal women would most likely want their vaginal dryness to be solved. They represent the ideal patients for these kinds of treatments.
Marketing to women
Vaginal rejuvenation is best targeted to women who are dissatisfied with their genital appearance and/or are experiencing vulvar discomfort caused by genital protrusion (i.e. labia minora protruding beyond the labia majora). The marketing tactics must be more sensitive than other marketing programs that target cosmetic correction for other areas. It should be subtle and tactful. Women are willing to share their experiences when they had a dermal filler procedure or skin laser procedure with their friends or family, but they are unlikely to divulge information regarding this much more private decision. An aggressive approach will only elicit a negative response that would turn them away. Empathetically plan the tactic by placing yourself into the position of the woman seeking these intimate procedures. Exercise caution and be extra sensitive to the concerns of privacy and confidentiality.
Education is a useful tool to empower your female patients. Consider a microsite as well to give more information regarding a particular subject. The vast majority of misinformation and untrue claims that the patient may have come across online can be dispelled through your commitment to veracity and validity on the microsite. They are a good investment that shows off the clinic's expertise in treating women for this intimate procedure. You can also garner more attention by embracing SEO, or Search Engine Optimization. Expanding the prevalence of your clinic on search engines will help inform women about both your clinic and labiaplasty more generally. Contemplate on the possible terminology that women may use during their online searches into this procedure, as this effort can dramatically expand your visibility in this respect to the labiaplasty niche. Examples of search terms include vaginoplasty, labiaplasty, labial reduction, vaginal reshaping, vaginal cosmetic surgery, and cosmetic vaginal procedures. Also, personal referrals may get you clients by establishing your clinic as a reputable service provider. Many women who seek treatment at their medical institution may be of child-bearing age or in their premenopausal years. They are ideal patients that should be pursued. Referrals from yoga instructors, midwives, personal trainers, or massage therapists can also prove worthwhile.
Conclusion
The demand for labial reduction procedures is increasing. As mentioned earlier, a substantial group of women going to the clinic for labiaplasty have normal labia, but they perceive them to be enlarged and wish for them to be smaller. This highlights the need for clear guidance for practitioners to enable them to properly manage and treat women seeking these procedures. You need to be able to frankly discuss this treatment with women seeking it while staying cognizant of the fact that their issue may stem from body dimorphism and psychosexual problems instead of an enlarged labium. Obviously, those with physical symptoms that require labiaplasty are an exception.
Many female patients may have unrealistic expectations regarding the surgical procedure. Opt for a validated quality of life questionnaire to help make an overall assessment in these cases. This reinforces the need for them to rethink their decision for labiaplasty. A second opinion from a psychiatrist or gynecologist may be of value in certain difficult cases. Patient information leaflets should consist of the key possible complications that can occur from the surgery. Complication rates have been reported to be up to 30%. These complications include bleeding, infection, wound breakdown, scar tissue, a hole in the labia, and reduced sexual function due to nerve damage.
Re-operation rates, on the other hand, are reported to have be between 2.9% and 7%, as re-operations are commonly performed when there were issues with wound dehiscence and when patients were strongly dissatisfied about the initial result. The importance of fully informed consent cannot be underemphasized. In cases where a discrepancy exists between the complaints and the physical examination, when the patient's expectations exceed the outcome of surgery, or there are complaints of chronic vulvar pain, you must refrain from any surgical intervention. Psychological and psychosexual assessment should take precedence, and counselling may help invaluably in these circumstances. In general, patients are satisfied with the surgical outcome. Though a thorough review through clinical studies have yet to be conducted, the majority of women that undergo genital plastic surgery report overall satisfaction.