Reverse Aging with Dermal Fillers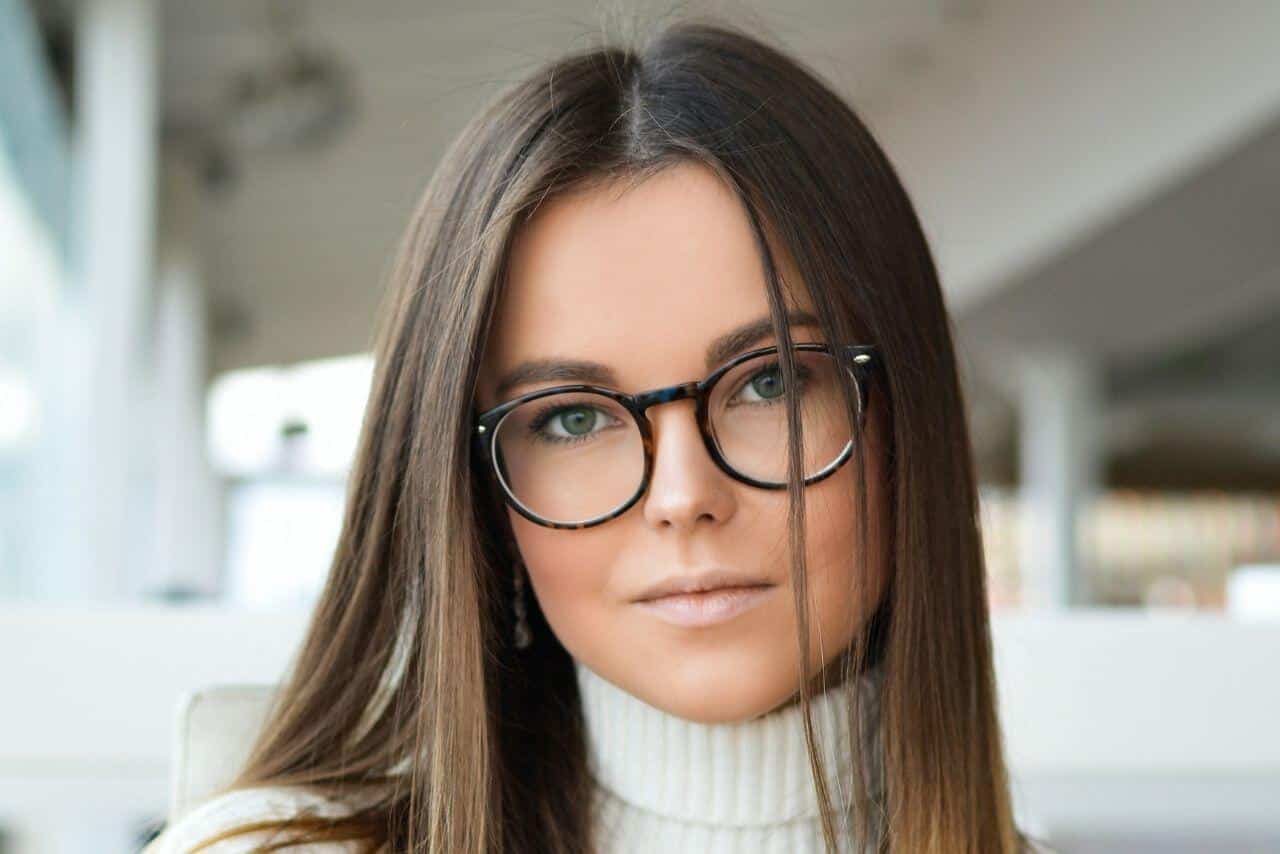 Over the years your face will likely lose some of its natural lift, causing wrinkles to form around your mouth, eyes and forehead. Your lips could also lose their fullness, and even cheeks can hollow out. However, there is a solution…in as little as 15 minutes, you can regain your face's youthful elasticity and volume so you can look and feel confident again.
The secret is dermal fillers – a line of medical aesthetic products that have surged in popularity, with many new brands and formulas on the market. But don't worry if the selection of injectables seems overwhelming. With a little knowledge, you can better understand the many options available. The best source for information is a licensed medical professional, who are always happy to walk you through the options and recommend the choice that perfectly matches your specific needs and desires. But to get you started, this article reviews many different injectable filler options and how they can help. Let's get to it!
Belotero Balance
While aging is inevitable, there are many minimally invasive options to keep you looking great, such as Belotero Balance. Belotero Balance is chosen by many patients for its ability to refresh and revitalize the face. This hyaluronic acid-based filler beautifully smooths out fine lines and wrinkles, restores volume where you need it most, and improves skin texture – all with a simple procedure. Balance is just one of the many great offerings available in the Belotero collection.
Like many fillers, Belotero Balance is made from hyaluronic acid, a naturally occurring substance already found in the body. Hyaluronic acid helps hydrate skin and "plumps it up." Belotero Balance essentially harnesses the body's own skin-plumping properties.
When injected, this gel-like substance immediately binds with the water found in your skin tissue, and softly fills in your fine lines and wrinkles, replenishes volume in hollowed-out areas, and gives the skin an overall healthy, supple appearance. The consistency of Belotero Balance gel is lightly thinner compared to other popular dermal fillers, and it is known for its smooth application. This makes it a great option for smoothing out very fine lines without risk of producing a lumpy appearance.
Belotero Balance is most commonly used for the following areas:
Crow's feet
Forehead lines
Lip lines
Furrows between the brows
Tear troughs
Ideal Candidates for Belotero Balance
Perhaps you've been wanting to address your own signs of age for quite some time. Or, maybe you feel that certain areas of your face have always lacked ideal volume and plumpness – and you've never really been satisfied with them. Great news! In either case, this formula can address these concerns. Belotero Balance injections are minimally invasive, making them a suitable treatment for most healthy people who are seeking facial fillers for rejuvenation.
Restylane
Fortunately, you can now reverse the signs of age, restore facial volume, and plump the lips all in a single treatment with the popular Restylane collection. This comprehensive line of dermal fillers provides natural-looking rejuvenation that allows you to still look and move like you always have – only younger, healthier, and more vibrant.
When it comes to facial aging, the changes appear gradually: fine lines and wrinkles are usually the first to appear, but eventually a loss of volume can also occur, resulting in shadows and skin depressions. These age-related changes will make you look less vibrant, regardless of how you feel on the inside.
Restylane: How It Works
Similar to other fillers covered here, Restylane functions by using the body's most important anti-aging substance: hyaluronic acid. Hyaluronic acid is responsible for creating the smooth, plump skin texture we enjoyed in our youth. When injected, the hyaluronic acid used in Restylane formulas works like your body's own hyaluronic acid. Immediately, this gel-like substance will replenish volume and smooth out fine lines and wrinkles.
Is Restylane right for me?
Most men and women struggling with the signs of facial aging can experience great results from Restylane. If you'd like to treat fine lines and wrinkles, enhance your lips, or restore lost facial volume, this versatile injectable may be right for you.
Ideal candidates for Restylane typically want to address the following areas:
Forehead and Eyes: Horizontal forehead lines and those furrows between the brows can become more prominent with age. These signs of aging can make you look angry, worried, or tired, even if you feel rested and in a great mood. Restylane smooths out these wrinkles and produces a fresh, youthful look. It can also give sunken, tired-looking eyes a subtle lift. Also, Restylane can be used to restore volume to the brows and provide a lift to sagging skin.
Cheeks and Jaw: When the cheeks lose volume, they tend to look sunken and hollowed-out. Restylane can replenish lost volume for full, youthful cheeks, and it also provide a subtle lift. Marionette lines and nasolabial folds can also be softened.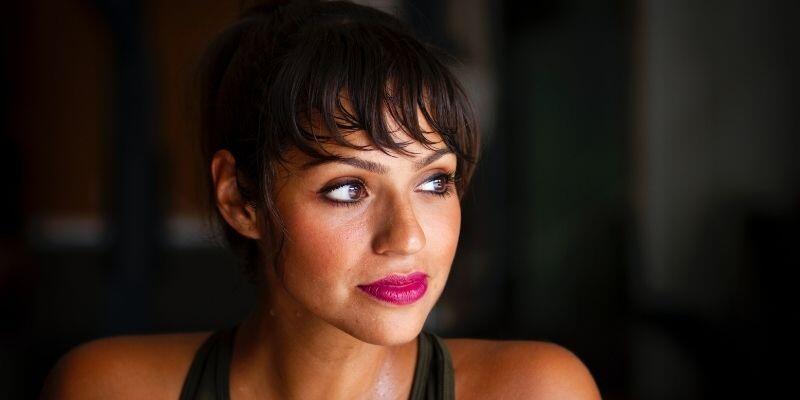 Sculptra
While you can't control the aging process, you can take control of many of those age-related changes. Dermal fillers like Sculptra make it easy to turn back the clock and restore a smooth, youthful appearance to your face. This FDA-approved injectable can also effectively provide fullness to areas of the face that are lacking in volume.
Over time, you may notice skin folds and wrinkles developing, including marionette lines and nasolabial folds. A loss of subcutaneous fat is likely to occur with age, leading to sunken cheeks and temples. These age-related changes may cause you to look tired or gaunt, no matter how much rest you get.
How Sculptra Works
While most fillers are made from hyaluronic acid, the active ingredient in Sculptra is synthetic poly-L-lactic acid. When used in Sculptra treatments, this synthetic lactic acid replenishes collagen in the injected areas, which smooths out wrinkles and skin folds.
One of the main advantages of Sculptra is that it works with your own body to encourage further rejuvenation. Once injected, Sculptra works deep within the skin to help encourage the production of collagen. Collagen proteins are essentially the building blocks of the skin – they provide structure and volume. So what does this mean for you? With Sculptra working at deeper levels in the skin, you get ongoing rejuvenation at the source. And over time, this newly-produced collagen will continue to support a smooth, plump skin texture. It's like growing younger, instead of growing older.
Is Sculptra Right for You?
Since Sculptra is non-surgical and non-invasive, it's an appropriate for most people. Ideal candidates include healthy people who wish to restore volume to the face or reduce the appearance of skin folds and wrinkles.
These are some of the most common facial issues patients like to have addressed with Sculptra:
Sunken cheeks
Nasolabial folds
Marionette lines
Hollow temples
Undefined jawline
Juvederm
Smooth, youthful skin – it's one of the timeless foundations of beauty. But like it or not, the supple skin of youth eventually gives way to fine lines and wrinkles. Soft tissue and fat can also dissipate over time, causing the face to drop, resulting in harsh shadows and hollowed-out features. With Juvederm dermal fillers, you can effectively address these age-related changes with virtually no downtime required.
Juvederm is a hyaluronic acid-based filler that gently restores volume, smooths out lines and wrinkles, and reduces the appearance of surface depressions like acne scars and skin folds. Whether you'd like to enhance your lips or achieve overall facial rejuvenation, Juvederm's extensive line of fillers will help you reach your cosmetic goals. It's one of the most powerful collections of dermal fillers available.
Juvederm: How It Works
Juvederm harnesses one of the body's most important skin hydrating and plumping substances: hyaluronic acid. With a Juvederm treatment, this gel-like substance is gently injected into your areas of concern. Depending on your cosmetic needs, Juvederm may be used to fill in surface depressions such as acne scars or nasolabial folds, augment the lips and sculpt facial features, or smooth out fine lines and wrinkles.
Ideal Candidates for Juvederm
We all know aging is inevitable, but it can still be jarring to see a reflection that looks much older than you feel. Fortunately, Juvederm fillers can reduce many of the signs of age and restore a more youthful appearance – quickly and easily.
Ideal candidates for this treatment include healthy men and women who are seeking any of the following:
Lip Augmentation: Full, alluring lips can enhance the overall beauty of your face – the center of attention. But due to aging, your lips may have lost some of their youthful volume over time. Or, you may feel that your lips have always been thinner than you'd prefer. For those seeking lip enhancement, Juvederm can provide natural-looking lip volume that is completely customized to your ideal aesthetic – a look crafted just for you.
Defined Facial Contours: Over time, fat dissipates from the cheeks and other areas of the face. This produces a gaunt, sunken look and can cause facial tissues to droop, reducing your overall facial definition. Juvederm is commonly used to augment the cheeks to restore this lost volume and provide subtle lift. It is ideal for more than just replacing lost volume. It can also add facial volume for those who feel that their face has always lacked ideal contours, in areas like the jawline or chin.
Facial Rejuvenation: Fine lines and wrinkles are some of the most frustrating signs of age to deal with – they can really impact our confidence. Whether you'd like to reduce the appearance of crow's feet, smoker's lines, or nasolabial folds, Juvederm can effectively treat facial aging. It can also fill in the under-eye area for a bright, youthful look – no more sunken, tired eyes.
Improved Skin Texture: Pitted acne scars and other surface irregularities can disrupt an otherwise even, attractive complexion. With Juvederm, you can achieve a smooth, even skin texture and reduce the appearance of skin depressions. Just like that.

Lip Injections
For those wanting to restore plumpness to their pout, non-surgical lip augmentation offers natural-looking and long-lasting results. Lip injections can enhance both the size and shape of the lips without the inconvenience, expense, discomfort or recovery of surgery. With this quick procedure, you can attain full, attractive lips that rejuvenate your look and complement your facial features.
Nothing quite enhances the face like having full, alluring lips. But as you age and collagen production declines, you might notice that your lips don't have the youthful look they once had. Or, maybe you've always felt your lips come up short versus your expectations. In either case, thin lips can disrupt the natural aesthetic balance of the face – but no more.
What are Lip Injections?
While there are several different materials that lip injections can consist of, the most popular are dermal fillers – gel-like injections that are strategically applied to specific parts of the lip to naturally enhance the shape and volume. Fillers used for lip injections are unique in that they harness one of your body's most important tissue-plumping substances: hyaluronic acid. Both collagen and hyaluronic acid are responsible for producing the healthy, full lips that are often present in our youth. Collagen is a protein that essentially forms the foundation of your skin's structure and shape, while hyaluronic acid helps skin cells attract and hold water, which in turn provides volume. When combined in a dermal filler, patients are able to enjoy the benefits of both, restoring a youthful and natural-looking volume to their lips.
Once injected, this smooth, gel-like substance fills in the wrinkles and lines in the surrounding skin and enhances the shape and volume of your lips. Want more good news? Because lip injections use a naturally occurring substance that is already found in your body, the risk of allergic reaction is very low.
Available Lip Filler Options
Because beautiful, full lips never seem to go out of style, there's a wide variety of fillers for lips available, including the following:
Juvederm Volbella: This filler consists of a blend of different weights of hyaluronic acid. It creates natural-looking lift and will smooth out the fine lines around the mouth.
Juvederm Ultra Smile: This filler's formulation contains smaller particles than most other hyaluronic acid-based dermal fillers. Its delicate, silky finish can beautifully smooth out lines on the lips and restore volume. Juvederm Ultra Smile typically lasts for around 6 months.
Belotero: Hyaluronic acid is the core ingredient in Belotero products, but it is slightly less viscous than Juvederm fillers. Belotero offers two formulas for the lips – Belotero Lips Contour, which is designed for contouring the outer edges of the lips, and gently filling in fine lines near the mouth. And then there's Belotero Lips Shape, which is all about adding volume. Results from Belotero generally last for around 6 months.
Restylane: Also made from hyaluronic acid, Restylane products – namely Restylane Refyne and Restylane – are specifically designed to smooth out lip lines and restore volume, and can be used to provide volume increases in lips while still feeling and looking natural.
Who is a Good Candidate for Lip Injections?
The beauty of non-surgical lip augmentation is that almost all people are good candidates, as this procedure does not require surgery or general anesthesia. Ideal candidates include women and men who would like to improve the following cosmetic concerns:
Naturally thin lips
Lips that have thinned with age
Asymmetrical lips
Fine lines and wrinkles on the lips
While many often associate dermal fillers with anti-aging treatments, lip injections are now becoming a popular option among younger patients seeking to enhance their natural lip shape and volume.
The Bottom Line
The hands of time don't slow down for anyone. But with dermal fillers, you can push back against the visible signs of aging, like never before. There's a wide variety of fillers avaialble today, each using special formulations and key ingredients. No matter if you are treating the forehead, cheeks, or lips – today's fillers can help you look and feel your best. Licensed medical practitioners can buy fillers online at Health Supplies Plus.