Natural-Looking Lip Augmentation with Lip Injections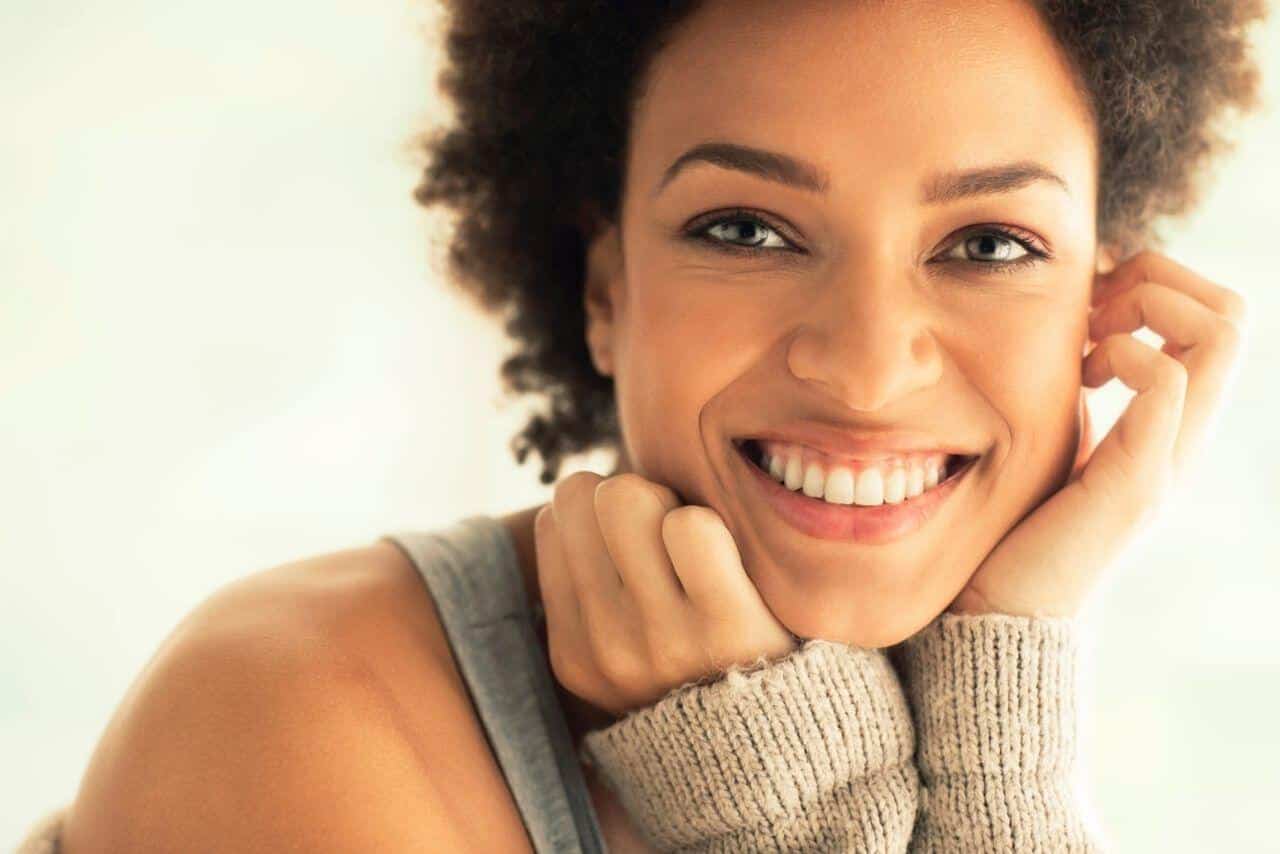 Are you all about achieving fuller, luscious lips?
If you've tried every lip-plumping lip gloss on the market, followed every lip contouring tutorial on YouTube, or even experimented with those lip plumping devices that left your lips sore and bruised – maybe it's time for a longer-lasting, natural-looking, and safe solution.
FDA-approved lip injections in the hands of a skilled aesthetic injector can ensure fuller lips that look natural and last longer than any lip augmentation trick you may have seen online. In this article, we'll take a look at some of the best filler options available to give you that perfect pucker.
Dermal Fillers for Lip Augmentation
Hyaluronic acid dermal fillers, when injected in and around the lips, enhance and restore fullness to the lips and smooth away the unattractive signs of aging. Hyaluronic acid is a naturally-occurring substance in the body that pulls water to the area, enhancing youthful fullness. When we reintroduce FDA-approved hyaluronic acid (HA) into and around the lip area, immediate improvements can be seen as the HA attracts moisture into the area for long-term results. Note that over time, the HA breaks down and touch-up treatments will be needed to maintain results.
The HA used in lip injections comes in a gel or jelly-like form that flows easily and smoothly into the lips. It is then molded by your qualified injector to provide an even distribution of product and desired shape. In addition to restoring youthful glow, adding fullness, and reducing the visible signs of aging, HA lip injections can also help create the contour of a cupid's bow, a feature many patients very much desire.
There are two main families of fillers that are used for lip augmentation: Restylane and Juvederm. Each brand contains several different types of dermal fillers, but we'll explore the ones that are specifically used as lip injections.
Juvederm Volbella
The Juvederm family of dermal fillers are a collection of HA injectable fillers. Each is used in different ways, depending on your needs.
Juvederm Volbella is a thinner and smoother formulation than other Juvederm offerings – specifically designed to address vertical lip lines, which require significantly less filling than other areas of the face. They are also useful to add very subtle enhancement to the lips.
Restylane Kysse
Like Juvederm, the Restylane family of fillers are a collection of HA fillers with multiple uses for different indications. These fillers are manufactured by Galderma, one of the most trusted names in dermatology.
Restylane Kysse was specifically created for lip augmentation. Its smoother formula provides more natural-looking and natural-feeling results than other fillers that came before it. It is a great option to fill in vertical lip lines without over-filling the area.

Lip Fillers FAQ
What can I expect during a lip augmentation procedure?
Before your lip augmentation procedure, you will first consult with a qualified medical professional. During your consultation, they will review your health and medical history, collect information about prescriptions, over-the-counter medications, and any other supplements you may be taking. And of course, they will carefully examine your lips and discuss your aesthetic expectations. If they determine that you are a good candidate for lip augmentation treatments and can safely receive HA fillers, you can proceed with lip injections.
Your actual lip augmentation treatment will vary based on your personalized needs. Your medical professional will always select the dermal filler that will give you the best results. During treatment, your injector will ensure that you are comfortable and informed. In most cases, each syringe of filler contains lidocaine to ensure your comfort, and your provider can also offer you topical lidocaine and ice to help numb the treatment area prior to the first injection. During treatment, your lips will be filled and molded according to your goals. Following treatment, your treatment team will schedule you for a follow-up appointment and send you home with aftercare instructions to follow. During your follow-up appointment, your doctor will review your results, compare your before and after photos, and, if necessary, add a little bit more filler to finish off your look.
How long do lip fillers last?
As mentioned above, dermal fillers are not permanent. Over time, these products do break-down and dissolve, so you will have to return for touch-up treatments to maintain your results. Also, if your results aren't what you desired, your injector can actually dissolve the filler and remove it from the treatment area. Each hyaluronic acid (HA) filler has its own specific longevity based on clinical trials and data. In most cases, lip augmentation results typically last around 4-6 months. This varies from patient-to-patient, however.
Are lip injections safe?
Lip fillers like Restylane Kysse and Juvederm Volbella are considered safe for most adults who desire to have fuller-looking lips. Every patient is different, however, and no medical treatment is safe for everyone. During your consultation, your doctor will review your medical history, discuss medications and over-the-counter remedies you're currently using, and discuss any reactions to previous injectables you may have received. If you're allergic to any of the ingredients, have a pre-existing condition that prevents safe treatment, or are taking a medication that will negatively interact with the filler, your doctor will likely not recommend treatment. Also note that women who are pregnant or nursing should not receive lip injections.
Is lip augmentation considered non-surgical?
Lip augmentation can be considered surgical or non-surgical, depending on the treatment you choose. Surgical lip augmentation involves the insertion of lip implants that are placed for permanent lip enhancement. However, lip filler injections are not permanent or surgical – they require only a series of tiny injections through a thin needle. Lip injections are usually performed in your doctor's treatment center, and do not require a surgical center.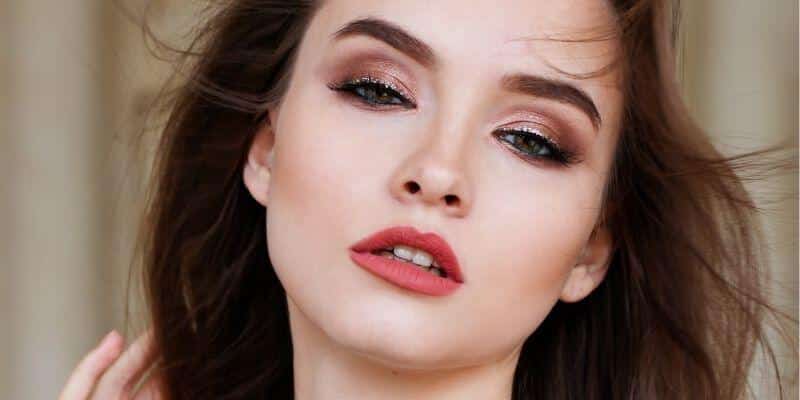 How do I choose a lip augmentation specialist near me?
It's important to remember that aesthetic treatments, while they are non-surgical, are still medical treatments. While they are safe and widely used, a tool is only as good as a person who uses it. Also, note that there are laws governing who may legally provide aesthetic injections, which may vary by jurisdiction. When choosing an injection specialist, always check their medical licensing and certifications. Make sure your provider has been trained and certified in aesthetic injectables and has a proven record of success with lip injections. Always read reviews for the practice and check to see if they've won any awards. And lastly, check out their Instagram account to get a sense of what type of results they typically deliver for their patients. If their Instagram is full of results featuring lips that don't at all align with your aesthetic goals, perhaps seek out a new provider.
Can I get lip injections to even out lips that are not symmetrical?
In short, yes! Lip injections aren't only for filling lips and making them look more youthful. If you have asymmetrical lips, such as your top lip being much thinner than your bottom lip, lip fillers can help correct this and make them appear more even. Lip fillers can give you naturally balanced lips that nature didn't provide.
Are lip injections painful?
Most dermal fillers used for lip injections contain a small amount of lidocaine to ensure patient comfort during treatment. Prior to treatment, you may also receive a topical anesthetic to further ensure comfort. Many clinics also use ice to improve comfort and reduce swelling. In most cases, patients report that lip injections are tolerable and simply feel like a small pinch.
Who shouldn't receive lip filler treatments?
Women who are pregnant or nursing should not receive aesthetic injectables of any kind, including lip fillers, as the effects on the baby have not been studied. If you are allergic to lidocaine, you also should not receive filler treatment. Patients who have reacted to other hyaluronic acid filler treatments should not receive lip injections. Other contraindications for dermal fillers do also exist, so it's important to have a consultation with an aesthetic injector who will evaluate your personal health history, medications, supplements, and skin condition(s) to determine if you can safely receive fillers.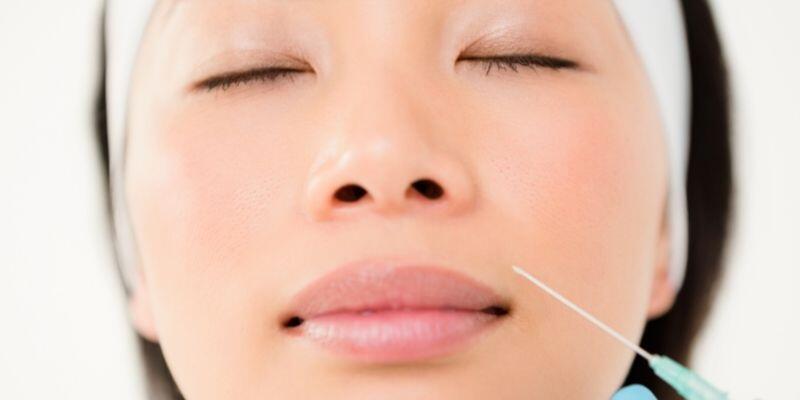 What do I need to know about lip augmentation and cold sores?
Great question. If you have a history of cold sores caused by the herpes virus, you run a risk of having an eruption of lip blisters following your lip injections. However, precautions may be taken ahead of time. Ask your doctor about prescriptions that can help prevent cold sore outbreaks ahead of your lip augmentation treatment.
Where can I find good lip augmentation photos of real patients?
Each dermal filler manufacturer has before and after photos of each of their products' real on actual patients. These are not retouched or Photoshopped, as required by law. You can also ask to see before and after photos directly from your medical professional, during your pre-treatment consultation. As mentioned above, check out the clinic's Instagram page as a part of your research.
How much does lip augmentation cost?
Each lip filler has a different price point per syringe, and it also will depend on how much filler you'll need to see results. Some aesthetic physicians offer bulk discounts or temporary special pricing. In addition, some clinics will offer financing plans to help you pay for your treatment over a series of monthly payments. However, exercise caution in selecting a practice based solely on discounts. It's best you select the right provider for you, based on their skills, proven results, expertise, and reputation rather than looking only at pricing and special offers.
Wrapping Up
Today's modern lip fillers help safely rejuvenate aged-looking lips, giving you a perfect pout that is sure to turn heads. However, the results don't need to be overly-dramatic to leave a lasting impression. Lip filler treatments can be completely personalized to provide you the exact amount of 'boost' and contouring you are looking for. Natural looking results are completely attainable with fillers such as Juvederm Volbella and Restylane Kysse. Licensed medical practitioners can buy lip fillers online at Health Supplies Plus.