Juvederm Voluma – Cost, Treatment & Results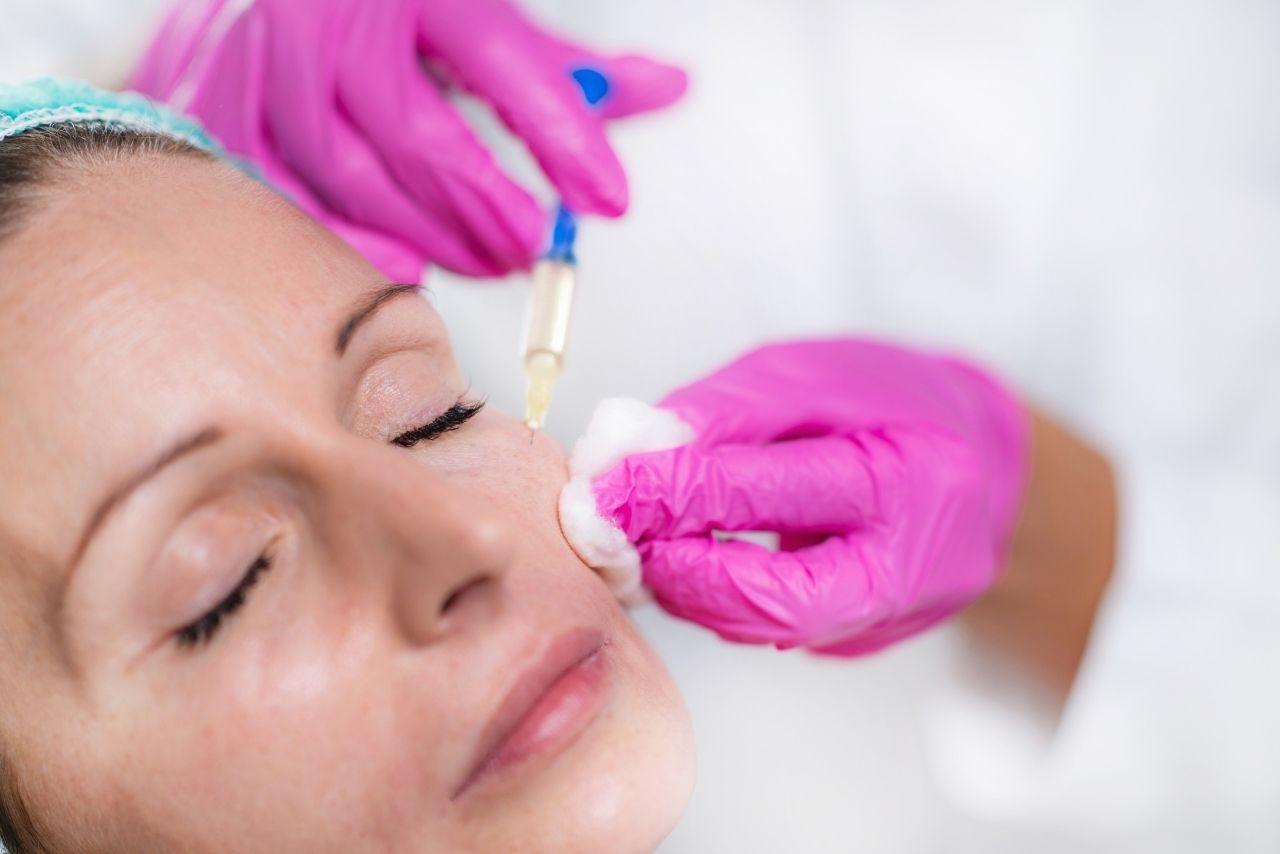 What Is Juvederm Voluma?
Juvederm Voluma XC, or more simply Voluma, is a member of the Vycross family of dermal fillers manufactured by Allergan, a global pharmaceutical company. It received U.S.A. Food and Drug Administration (FDA) approval in October 2013, making it one of the first dermal fillers approved for the correction of age-related volume loss in the cheek area.
The main active compound in Voluma is hyaluronic acid (HA), a naturally occurring chemical found in the human body. It also contains lidocaine, a local anesthetic that minimizes discomfort and pain at the injection site.
All Juvederm fillers that begin with the letter V are based on Allergan's unique Vycross technology. Vycross uses a formulation of HA that is concentrated and highly cross-linked, which means there are more points of attachment between the molecules. This results in a smooth, moldable gel-like substance that can retain its characteristics for long periods of time.
How Does Juvederm Voluma Work?
Like all dermal fillers, Voluma is an injectable treatment that works only at the injection site and the immediate surrounding area. It does not travel throughout the body.
Voluma is injected at a deep level under the skin or just above the bone in the cheek area. The injection site is then massaged to spread Voluma evenly, adding volume to the face and plumping the target area.
Recommended Juvederm Voluma Injection Sites
Voluma was originally designed and chemically engineered for use in the midface and cheek area. This is currently its only FDA-approved indication.
However, as with many dermal types of filler, there are a number of off-label in common clinical practice use that have yielded good results. The reasons these indications are not FDA-approved range from not having enough published evidence to support them, to the manufacturer simply not seeking approval for these indications for marketing purposes.
Off-Label Injection Sites
As a result, a number of uses for Voluma are supported by published clinical evidence but are not approved by the FDA at this point.
For instance, a clinical study published within the Aesthetic Surgery Journal, evaluated Voluma nose injections and found encouraging outcomes: 97% of the people who received the treatment reported improvement in the appearance of their noses 14 months after the treatment, as compared to baseline.
Many physicians also report success with using Voluma in and around the chin area. A European study published in the Journal of Cosmetic Dermatology evaluated Voluma cheek and chin injections in patients seeking retreatment after receiving Restylane (another dermal filler) and found that 98% of patients and physicians reported improved aesthetic outcomes. In addition, it was reported that 61% of patients also reported feeling more satisfied with Voluma than Restylane.
Additional off-label treatments for Voluma include temporal hollowing (the depression in the temples) and mandibular contouring and shaping along the jawline region.
In a recent study published in JAMA Facial Plastic Surgery that explored the off-label use of Voluma to correct infraorbital hollowing, 71% of patients were satisfied with the results. The study concluded that Voluma's safety profile and patient satisfaction rates make it an acceptable treatment for this correction around the eyes.
Note that Juvederm Voluma is generally not suitable for use in the lips or nasolabial folds (the area between the nose and lips) as its high viscosity may result in a lumpy appearance in these areas.
How Effective Is Juvederm Voluma?
Prior to gaining its FDA approval, a two-year, randomized, controlled clinical trial was conducted at the National Institutes of Health (NIH) to evaluate the efficacy and safety of Juvederm Voluma XC.
The following results were noted:
The majority of subjects experienced objective improvements in midface volume and facial appearance
Nearly 50% of the group maintained the positive results for 24 months
After six months of treatment, the study subjects reported looking five years younger on average
Over 90% and 75% of subjects were satisfied with the results at 6 months and 24 months after their last treatment.
These findings were supported by two additional studies published in The Journal of Cosmetic and Laser Therapy, and Clinical, Cosmetic and Investigational Dermatology. The first study was shorter and found a 96% patient satisfaction rate after 3 weeks, while the second study, which ran for two years, reported over 90% patient satisfaction at the end of the 24-month period. Both studies concluded that Juvederm Voluma is effective, has a favorable side effect profile, and is associated with high patient satisfaction rates.
Safety and Side Effects
Dermal fillers, including Juvederm Voluma, are considered to be relatively safe treatments. In the two previously mentioned 2-year Voluma studies, serious adverse events were very rare and none were directly linked to the use of Voluma.
Most patients experience some degree of tenderness, swelling, firmness, and bruising after the Juvederm Voluma treatment. Mild to moderate pain, redness, discoloration, and itching are also sometimes reported.
In the NIH study, 94% of these events resolved on their own and most lasted much less than two weeks. A small number of subjects experienced infections or prolonged side effects that required treatment with antibiotics, anti-inflammatories, or sometimes hyaluronidase (a substance that dissolves hyaluronic acid). All symptoms were resolved after treatment.
Important to note, side effects are seen more frequently and last longer in subjects who are over 50 years old and those who receive a relatively large volume of the product.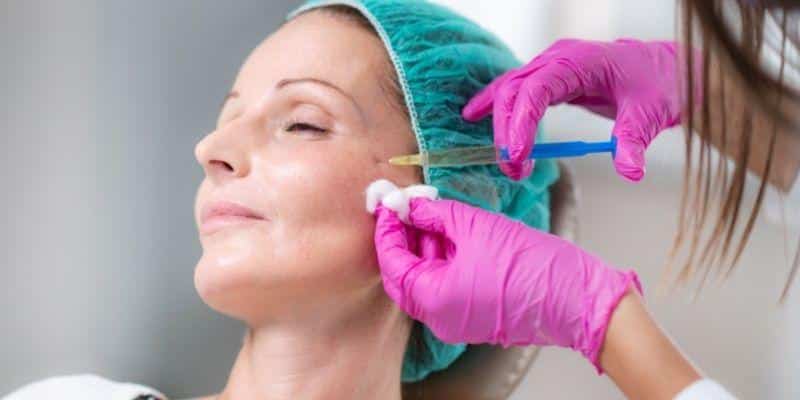 Recovery and Aftercare
Recovery time after receiving Juvederm Voluma injections is typically very short. Most swelling, tenderness, and redness will resolve within 10–14 days. If symptoms persist longer than this, or if you experience any significant pain or unusual symptoms, contact your provider immediately.
Following the injection treatment, you should avoid strenuous physical activity, direct sunlight or vigorous face washing for 24-48 hours. You may use sunscreen if you will be exposed to the sun.
Inform your provider if you are taking any herbal supplements or medications – particularly blood thinners – as these can increase the risks of bleeding during any procedure.
How Much Does Juvederm Voluma Cost?
You can expect to pay between $800 and $1,000 per 1 mL syringe of Voluma on average. It may go as high as $1,500 or more per syringe in certain areas of the country. This does not take into account facility and physician fees, which can vary widely.
As this is a cosmetic treatment, insurance will likely not cover the cost of Juvederm Voluma. However, many providers can offer financing options, making the treatment more accessible.
The number of syringes needed per treatment will depend on the area being treated and varies from person to person. Here's some typical numbers of syringes required for different treatments:
Midface – One syringe per cheek (but those with more loose or sagging skin may need two or more syringes per cheek)
Nose –  One to two syringes
Chin: – Two to three syringes
For medical professionals who may wonder how much does Juvederm cost wholesale – they can review Health Supplies Plus to review our affordable prices on genuine Juvederm products.
Frequently Asked Questions
Is Juvederm Voluma permanent?
No. The effects are temporary, but can last up to two years.
How long does a Juvederm Voluma session last?
A session will take between 20 and 60 minutes, depending on the quantity of syringes required and the number of areas treated.
Who is a good candidate for Juvederm Voluma?
Anyone who has mild to moderate age-related volume loss in the cheek area of the face. People with naturally thin cheeks, noses, jawlines, and chins can also benefit from the treatment.
Can men get Juvederm Voluma?
Yes. A significant amount of men get Juvederm Voluma injections.
When will I see results after receiving Juvederm Voluma?
Results are seen immediately after the treatment – no waiting is required
Can Juvederm Voluma be reversed?
Yes. If you are unsatisfied with the results, your provider can treat you with hyaluronidase. This is an injection that will dissolve the hyaluronic acid, effectively reversing the original treatment.
Does Juvederm Voluma migrate?
No – there is very little risk of migration with Juvederm Voluma.
Takeaway
Juvederm Voluma is a safe and effective facial dermal filler with effective results lasting up to two years. Voluma is FDA-approved for use in the cheek area and is used off-label in the nose, chin, temples, and also the under-eye area. It's not recommended for use in the lip area.