Juvederm Volbella for Boosted Lips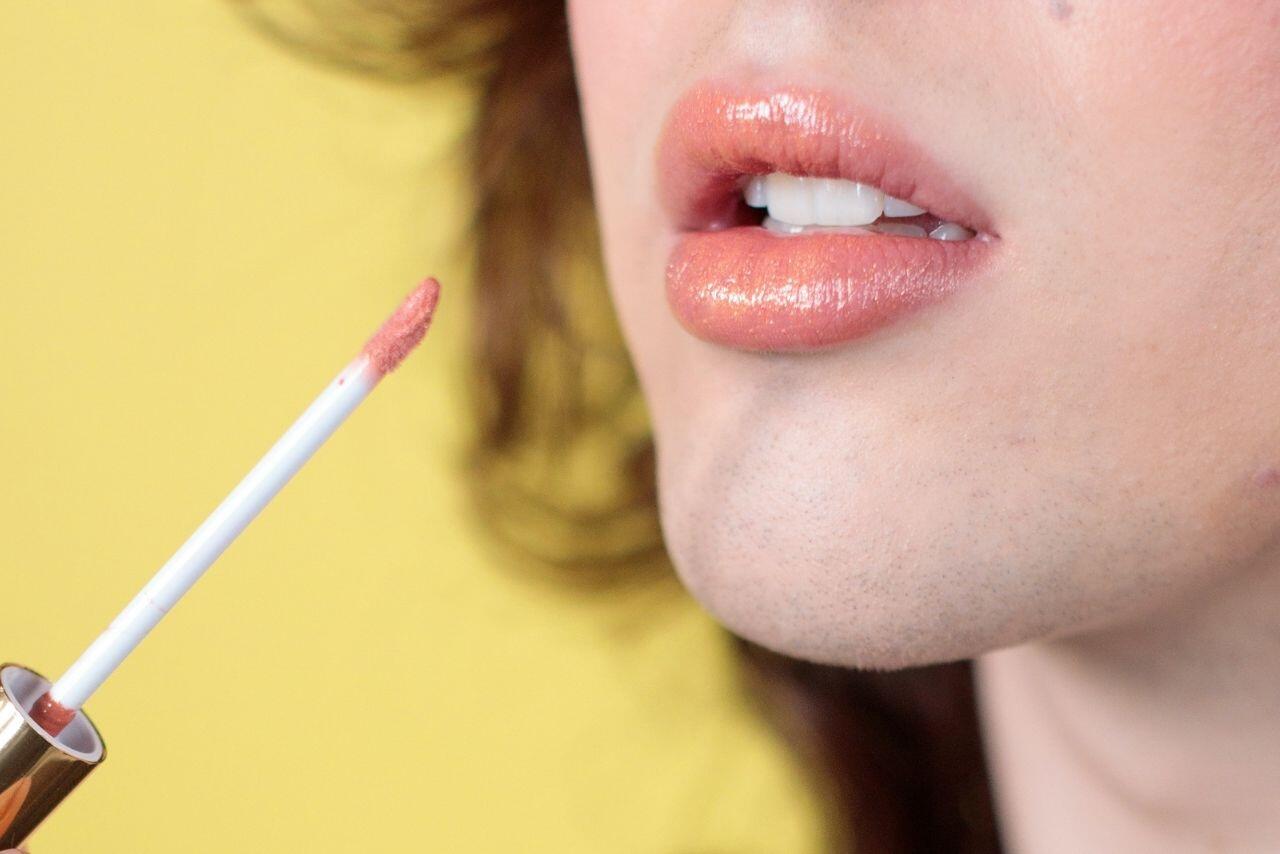 You're not alone if you are concerned about the appearance of your lips. Perhaps you're worried about them thinning as you age, or maybe you've never been satisfied with your natural lips. You may have thought about having a treatment to finally get those fuller lips you've seen on Instagram, but were afraid that if you got an injectable treatment, your lips would end up looking fake or disproportionately large. Now is the perfect time to try Juvederm Volbella for lips – a great way to improve your lips, with very little risk.
A European Favorite Goes Global
Juvederm Volbella for Lips, a long-standing and popular European lip filler, is fully FDA Approved. After being approved and widely available in Europe for over five years, Juvederm Volbella was recently approved for use in the United States by the Food and Drug Administration. The approval was made official on May 31, 2016. Juvederm Volbella is now available in more than 70 countries around the world. And its growing popularity is no wonder, with its safety record and reliable, long-lasting results. As with any cosmetic treatment, it pays to do plenty of research before getting treatment. Learn everything that you need to know about this innovative, gentle lip filler by reading on below.
What Makes Juvederm Volbella Different?
If you do a little research, you'll quickly discover that there are several FDA-approved injectable lip fillers on the market these days. Each has its own distinct qualities, but what makes Juvederm Volbella for lips special?
The key difference between Juvederm Volbella and other leading lip fillers involves the way in which hyaluronic acid molecules in Volbella interact with one another. Allergan, the manufacturer of Volbella, has enhanced the filler with its proprietary Vycross technology. Unveiled in 2013, the Vycross process involves using a combination of high- and low-molecular-weight hyaluronic acid molecules to improve their cross-linking efficiency. The main advantage of this special technique is that less hyaluronic acid is needed, so there is less swelling. This formula works great because, due to the varying sizes of the hyaluronic acid molecules, the gel-like substance absorbs less water – making it perfect for very fine treatments, such as the lips.
This Vycross technology creates an injectable gel with a consistency that works amazingly well at plumping lips, correcting asymmetry and diminishing fine lines around the mouth. If those are your areas of concern, and you want a solution that will last for up to 12 months, Juvederm Volbella may just be the answer.
What to Expect During Your Juvederm Volbella for Lips Treatment
Prior to your Juvederm Volbella procedure, you will sit down for a consultation with a dermatologist or other trained medical professional. After reviewing your medical history, you can review your particular areas of concern on your face. It's best to be as descriptive as possible about your ultimate goals. Your doctor will carefully examine your lips and skin to determine if you are an ideal candidate for a Juvederm Volbella for lips treatment. If you are declared to be a good candidate for treatment, you will be able to schedule an appointment for your procedure.
Juvederm Volbella contains a small amount of lidocaine to minimize discomfort during injection. If you are particularly worried about pain, a topical anesthetic can also be applied. Before any treatment steps, the injection area(s) will be cleaned and prepped with alcohol or another antiseptic. A pen may be also used to mark the areas where the injections will be made.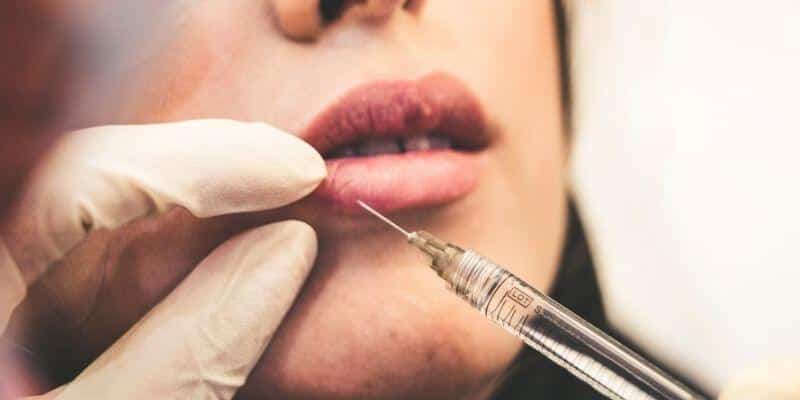 After administering the first injection, your treatment provider will wait briefly to allow the lidocaine to take effect. As injections are made using an ultra-fine needle, the treatment area may be gently massaged to spread out the filler more evenly. In addition, ice may be used to minimize discomfort and swelling.
Side effects are minor with this treatment. You may experience minor swelling, redness, or bruising at injection sites, which will typically subside on their own within a week. No real downtime is necessary, but it is generally recommended that you avoid wearing makeup for at least 12 hours and stay away from direct sunlight, steam rooms, and saunas for at least two weeks after treatment.
In a clinical study, 98 percent of people who used Juvederm Volbella for lips reported that their lip appearance goals were achieved and lasted up to 12 months. An additional follow-up treatment may be needed during a follow-up appointment, to evaluate your results and make any required adjustments. After around one year, another treatment will be needed to maintain the effects of the initial treatment.
Anti-Aging Effects of Juvederm Volbella for Lips
As we age, it's inevitable that our skin starts losing its fullness and elasticity. The skin around the eyes is thin and fragile, so fine lines and wrinkles often appear there before other areas. The same phenomenon happens to the lips, which start losing their fullness and begin developing fine lines around their edges.
Juvederm Volbella for lips effectively counteracts the signs of aging that are most closely associated with the lips and surrounding area. Specially formulated hyaluronic acid molecules fill and plump the targeted areas. And the proprietary technology that is used in this dermal filler ensures subtle, natural results – not the exaggerated duck-lips often ridiculed on Instagram.
Correcting Asymmetry With Juvederm Volbella for Lips
Faces look their best and most youthful when all the features are symmetrical and in perfect balance. However, lips often become less symmetrical as we grow older. And in some cases, they were like that naturally, out entire life.
Either way, Juvederm Volbella can be an effective treatment for asymmetry of the lips. By strategically injecting this dermal filler into affected areas, an experienced injection specialist can make sure the top and bottom lips are full and well-proportioned to one another.

Juvederm Volbella for Lips Provides Natural-Looking Fullness
You want your lips to look fuller, but you probably don't want anyone to know that you use dermal fillers. Well, here's the great news: with Juvederm Volbella for lips, you can definitely achieve both of these goals. This dermal filler is formulated to have a smooth, uniform consistency, creating very natural-looking results. Thanks to the proprietary Vycross technology, Juvederm Volbella contains less hyaluronic acid than other fillers. As a result, swelling is much less of an issue and outcomes look far more natural for patients — particularly for those who don't respond well to other fillers.
With Juvederm Volbella, you don't have to worry about going too far and ending up with an outrageous, over-sized pucker.  After the initial side effects have subsided, your lips will look subtly plumper. Your friends and acquaintances will see you and think that you look younger, but they won't be able to pinpoint exactly why. But since you know your face better than anyone, you'll be able to detect the difference without any trouble.
Is Juvederm Volbella for Lips Right for Me? Other Lip Filler Options
These days, several effective and safe hyaluronic acid dermal fillers are readily available. At first glance, they might appear to be virtually interchangeable. In reality, however, there are subtle differences that make some options more effective in certain situations than others.
Half of the battle of achieving a younger, more attractive appearance involves selecting the right product for the precise work needed done. Before trying Juvederm Volbella, you should familiarize yourself with the other most popular hyaluronic acid dermal fillers on the market today. You might discover that a different product would work better for you. For example, if you have unattractive lines around the mouth, Juvederm Ultra Smile could be the best solution for you.
Juvederm Ultra Smile
Juvederm Ultra Smile is sometimes confused with Volbella and other Juvederm products, but it is distinctive in many ways. Most notably, its small molecules and somewhat thick but smooth texture make it ideal for more than just plumping lips. Juvederm Ultra Smile can be ideal for mild to moderate lines and wrinkles around the mouth. As it's formulated with such small particles, it doesn't last as long as other fillers, with results typically lasting anywhere from six to nine months.
Restylane Kysse
Another popular option for fuller lips and diminishing fine lines, Restylane Kysse may also be used to fill in fine lines and wrinkles around the mouth. It was created exclusively for lip augmentation, boasting highly natural results and subtle enhancement.
Conclusion
We hope this article has provided a you with some useful information on Juvederm Volbella and some other leading lip fillers. As with all medical procedures, your doctor remans the best resource for personalized information and advice. Health Supplies Plus is a leading online portal for dermal fillers, providing licensed medical professionals access to genuine, name-brand aesthetic products. When doctors are looking to buy Volbella online, Health Supplies Plus is their #1 choice.