How Can Dermal Fillers Benefit Men?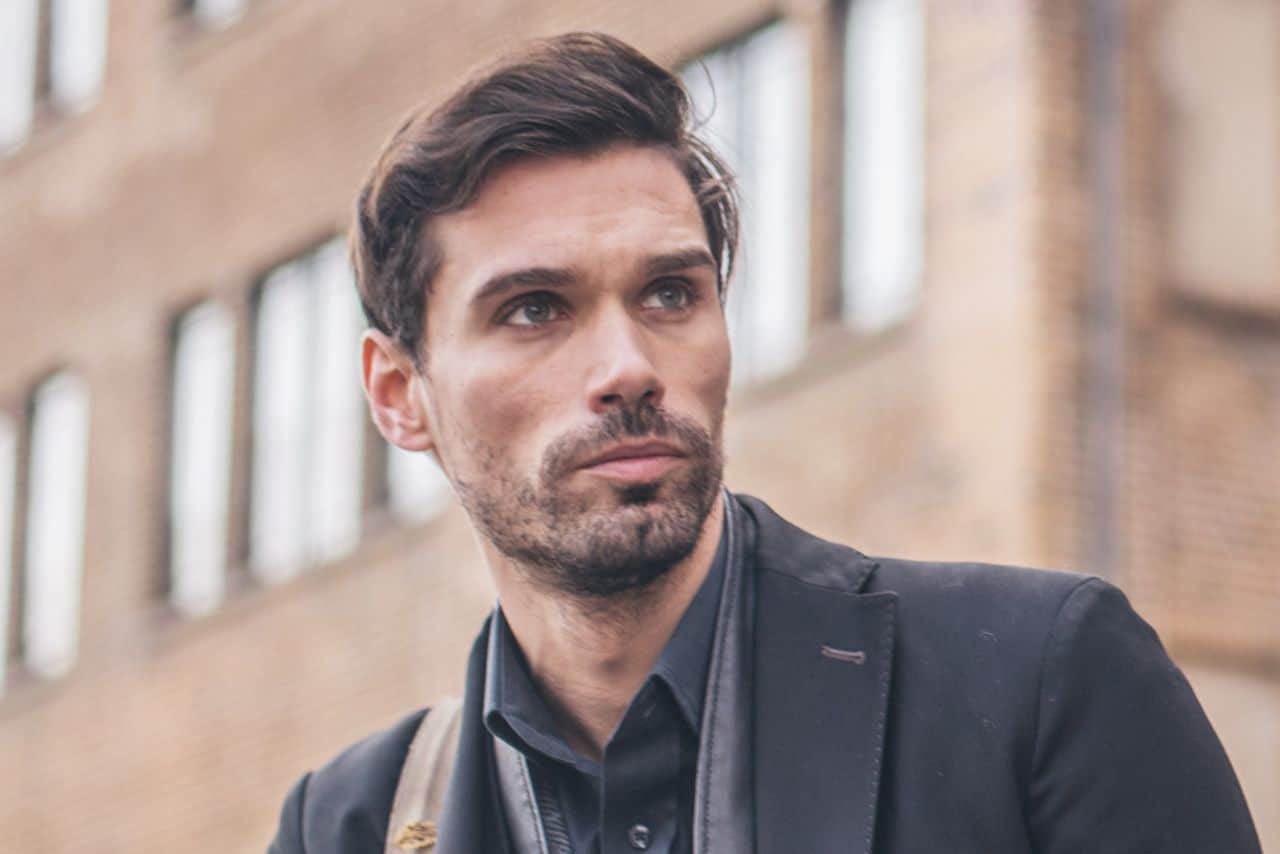 Although more men are willing to admit that appearance matters to them, many are still skeptical about whether they should undergo an invasive surgical procedure. This makes non-invasive dermal fillers the best option for improving the appearance of men. Men can restore a more youthful and masculine appearance by using dermal fillers to smooth out deep creases and lines around their eyes and mouth.
But even with non-invasive treatments, many men are still worried about the potential "feminization" of their features.  But men need not fear, as men and women receive different cosmetic procedures because they have different needs, which is why their procedures are not identical.
Dermal Fillers for Men
Dermal filler injections for men are intended to preserve the defined, muscular features that are associated with the physiques of men in their prime. This entails enhancing and lifting facial contours, enhancing the man's prominent facial features, and removing ageing indicators like volume loss and droopy skin.
As mentioned, the potential feminization of men's appearances is a major source of worry for many of them. While most patients who choose cosmetic procedures are women, many men have been interested in dermal filler injections because of their subtle, yet effective, results from the most recent advancements in the field.
This is why it's crucial to select a qualified healthcare professional with extensive knowledge of the particulars of dermal fillers for men. Every treatment must be customized to the unique characteristics of the male body and address the most obvious ageing symptoms, such as volume loss in the mid-to-lower face, deep forehead furrows, UV exposure lines, and jowls at the jawline.
Dermal Fillers: Men vs Women
Men and women have different structures, according to biology. Men's bones are bigger and their skin is thicker than women's. Men have foreheads that are higher, wider, and more pronounced than those of women. Typically, men's skulls are 20% bigger than women's. They have more subcutaneous tissue, facial muscle, and blood vessel density.
Men's cheeks and brows have a flatter, angular shape. Women's cheeks are rounder and fuller, and their eyebrows are more arched and feminine. Compared to women, who lose volume more in their upper lip, men lose volume more in their lower lips.
Women prefer tight but subtly defined mid-face structure, while men frequently go for a broad, chiseled, well-defined jawline.
What Are the Benefits of Dermal Fillers?
To help patients look smoother, younger, and more refreshed, a variety of dermal fillers can be injected into different areas of the face. Dermal fillers offer noticeable improvement with a range of benefits, including:
No surgery
A natural-looking outcome
Fast procedure – before work or during lunch break
Quick recovery
Very little discomfort
Immediate results
What Can Dermal Fillers Improve?
In short, dermal fillers can improve a very wide variety of aging signs. In fact, new approaches and treatments are being developed all the time. Here's the two most common indications for men's use of dermal fillers.
Wrinkles and Creases
Because of aging, sun damage, smoking, and environmental factors, men and women alike experience a loss of facial volume. The idea of getting a cosmetic procedure to improve their physical appearance is now beginning to make them feel more at ease.
Juvederm, Restylane, Radiesse, Juvederm Voluma, Juvederm Volbella, and Sculptra are examples of fillers for men. These injectables can be used in various lines and creases on the face, including those around the mouth, the cheeks, and under the eyes.
These procedures may also increase the production of collagen and to help fill out hollow cheeks, tear troughs under the eyes, parentheses lines, and midface drooping.
Weak Jawline
One of the essential components of a masculine facial profile is a strong jawline. The jowls, which are pockets of skin and fat that hang at the base of the jaw and soften a strong jaw, develop as the facial tissues above the jawline sag and become weaker. Dermal fillers used in combination can enhance the male jawline and restore its angular contour. For deeper and more severe wrinkles and folds on the lower face, like nasolabial folds, Juvederm products are frequently used.

Further Clinical Implications
Men frequently require a thicker, more viscous dermal filler to achieve the desired results due to the natural differences between men and women's features.  In order to further feminize their features and appear more youthful, women choose to add volume to their lips, upper cheeks, and marionette lines. Men focus on their lower lids, nasolabial folds, and temples to reduce ageing symptoms while maintaining a prominent, structured appearance.
How Long Do Dermal Fillers Last?
Dermal fillers only produce temporary effects. Though some have been known to last longer, they typically last between six and twelve months.
Treatments can be given as frequently as required. Since many dermal fillers contain lidocaine, injectable sessions are completed in the office without any downtime, and the majority of men only feel minor discomfort. Results start to emerge right away. Dermal filler cost will vary depending on the kind and quantity required.
Juvederm
One of the most dependable dermal filler brands is Juvederm, which can treat sagging skin and the loss of volume in the mid-face in addition to wrinkles, lines, and creases around the mouth and nose. Hyaluronic Acid (HA), the product's active ingredient, replaces the body's depleting collagen and elastin to give the localized cells there structure and hydration.
By addressing troublesome areas like lip corner creases, vertical lip lines, marionette lines from the mouth and chin, and parenthesis lines, Juvederm subtly improves facial contours.
Results from a Juvederm treatment take between 10 and 15 minutes, and they start to show after three to five days. These may last for up to a year, depending on the area, quantity, and product being injected.
Radiesse
Dermal fillers under the Radiesse brand are renowned for their ability to effectively stimulate the body's collagen production and restore volume and elasticity to the lower half of the face. Our bodies naturally contain collagen, a crucial substance that gives our skin structure. Our bodies' production of collagen declines over time, which inevitably leads to a loss of volume and elasticity.
Radiesse is a fantastic option to restore the structure and elasticity of the skin by replacing the lost collagen for moderate to severe wrinkles and deeper facial folds. Deeper smile and parenthesis lines, mouth and chin creases, pre-jowl folds, and chin wrinkles can all be treated with Radiesse.
Conclusion
Dermal filler treatments for men have undergone significant development in order to be specifically tailored to the special requirements of the male facial structure. The desired results are easily within reach with an experienced doctor who is qualified. Always go with a licensed healthcare professional who has extensive knowledge of the man's physical characteristics and practical experience using dermal fillers to achieve subtle to dramatic changes.