What's The Difference Between Restylane And Juvederm Lip Fillers?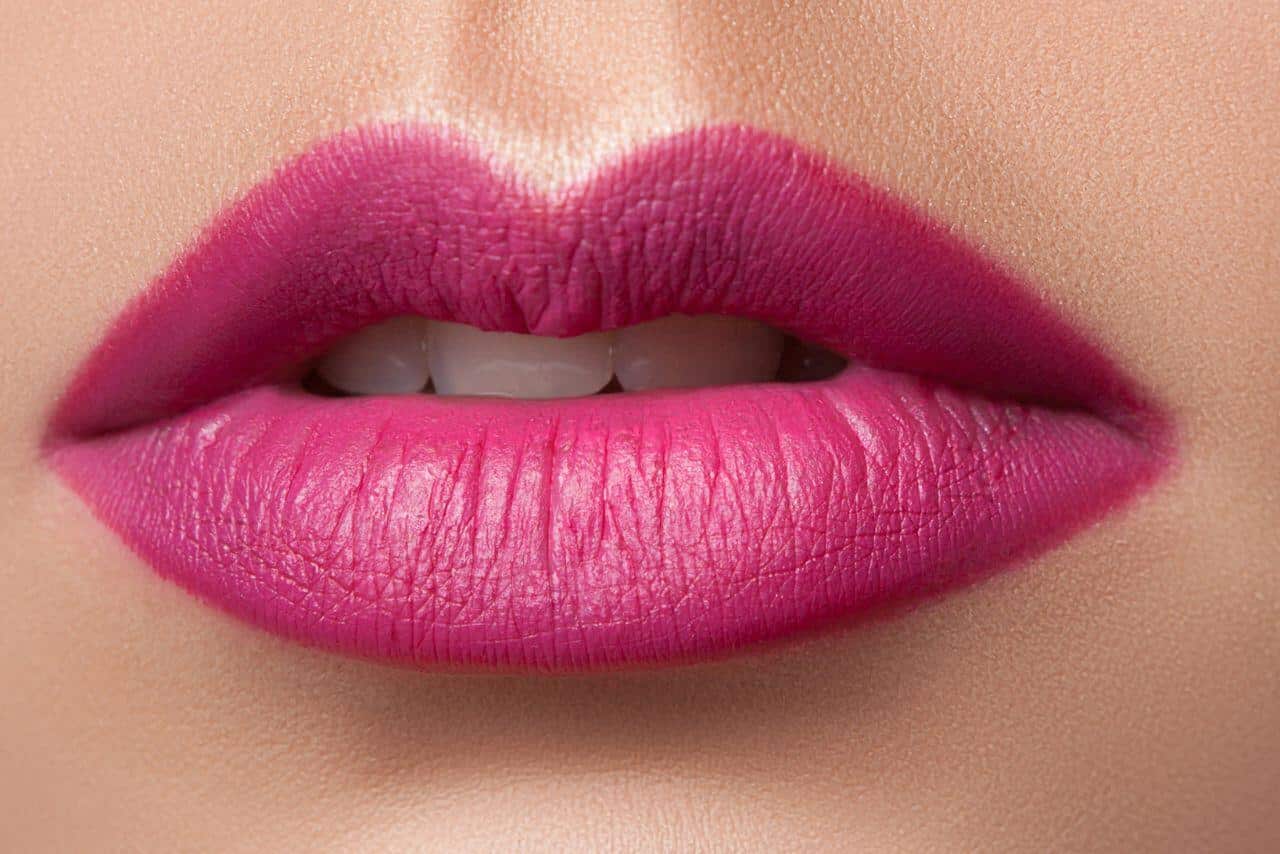 As dermal fillers procedures become more and more popular, Restylane and Juvederm are two brands in wide usage, both used to treat the appearance of aging. Hyaluronic acid (HA), which has a plumping effect on skin tissue, is present in the fillers in these collections. In addition to effectively volumizing lips, HA also effectively reduces wrinkles and other skin imperfections.
And while the basic components of both of these filler collections are the same, their uses, potential side effects, and costs vary. They both work well to hydrate the skin, with effects that last up to a year.
In this article, we will review a variety of Restylane and Juvederm fillers, and how they can be used to enhance and volumize one of the most important elements of a beautiful face: the lips.
Juvederm vs. Restylane For Lips
Both Restylane and Juvederm contain hyaluronic acid and are non-surgical procedures, as previously mentioned. In order to lessen discomfort during the procedure, these dermal fillers also contain lidocaine.
Each brand of lip filler has a unique formula that is made especially for lips. The U.S. Food and Drug Administration has approved them. Both work well to hydrate the lips – a key to the rejuvenation process.
Juvederm Vs. Restylane Kysse
Let's look first at Restylane Kysse. According to the official website, the FDA first approved lip filler was Restylane. This filler gives lips that are silky, smooth, and appear natural. Restylane Kysse vs. Juvederm for lips is a debate that many injectors (and patients) are interested in. Quite often, it boils down to a matter of opinion. For more information regarding the cost of Restylane Kysse, you can read our article How Much Does Restylane Kysse Cost?
There are two different lip fillers made by Juvederm. Juvederm Volbella is used to add volume to the lips and to create or accentuate vertical lip lines, while Juvederm Ultra XC is used to enhance the lips.
How Long Do Both Procedures Take?
The procedures for Restylane and Juvederm each only take a few minutes. But to maintain the effects on your lips, it's crucial that patients have follow-up appointments in the future.
Restylane Duration
A Restylane injection session is anticipated to last 15 to 60 minutes. Because lips are much smaller than other injection sites used in other aesthetic procedures, treatment sessions tend to be on the shorter side of the spectrum. However, the results begin to manifest a few days following the procedure.
Juvederm Duration
Juvederm injection procedures typically take the same amount of time as Restylane procedures. The only distinction is that Juvederm produces immediate results for the lips, unlike Restylane which can take a slightly longer amount of time to manifest. For more information about Juvederm duration and cost, you can read our article How Much Does It Cost to Buy Juvederm Online?
Restylane and Juvederm Results
Both dermal fillers are well known for their ability to produce smooth and plumping effects because of the hyaluronic acid. Notably, Juvederm typically lasts a little longer and yields results more quickly than Restylane.
Results from Restylane start to show a few days after the procedure. Additionally, they begin to fade after about ten months. On the other hand, Juvederm's results on the lips are noticeable right away after the procedure. In most cases, the effects of the lip filler last for about a year.
Who Should Use These Lip Fillers?
Even though Restylane and Juvederm have received FDA approval, that does not necessarily mean that everyone can use them. Both dermal lip fillers come with personal risk factors. In addition, all dermal fillers are contraindicated during pregnancy due to unproven risks.
Restylane Candidates
Only people aged 21 and up are eligible for Restylane Kysse. Additionally, you might not be a good candidate for this lip procedure if you have:
allergies to lidocaine
eczema and other inflammatory skin conditions
bleeding disorders
Juvederm Candidates
Juvederm is also for adults starting at age 21, just like Restylane. And similar to Restylane, if you have any of the aforementioned allergies, your doctor won't recommend this lip treatment to you.
Side Effects Of Lip Fillers
Restylane and Juvederm have both been deemed to be safe dermal fillers, but this does not necessarily mean they are completely risk-free. There is always a chance of minor side effects.
Restylane Side Effects
These are Restylane Kysse's minor side effects:
Redness
Swelling
Tenderness
Bruising
These are the major (yet rare) side effects of Restylane Kysse:
Hyperpigmentation, or colored skin
Infections
Necrosis of the tissues around the injection area
The severe side effects are very uncommon but still conceivable.
Juvederm Side Effects
The risk of side effects from Juvederm is identical to that of Restylane, including redness and swelling. However, some people have also experienced numbness and pain. Additionally, the Volbella filler occasionally results in dry skin.
Juvederm has a few serious but infrequent side effects. They include:
Hyperpigmentation
Scars
Necrosis
Although uncommon, infections and other allergic reactions are still a possibility.
How To Prevent The Side Effects?
There are a few things patients can do following both procedures to minimize side effects. For the first 24 hours, at the very least, try to stay away from strenuous activities, drinking, and excessive sun or tanning bed use. Restylane's creators advise against going outside in bitterly cold weather until the swelling and redness have appeared. Contrarily, the Juvederm manufacturer has advised people to stay away from intense heat.
Minor side effects from lip treatments typically disappear in one to two weeks. When treating lip lines, patients can anticipate that the side effects will subside in seven days; however, when having their lips augmented, the side effects may last for up to 14 days.