Dermal Fillers – Overview and Uses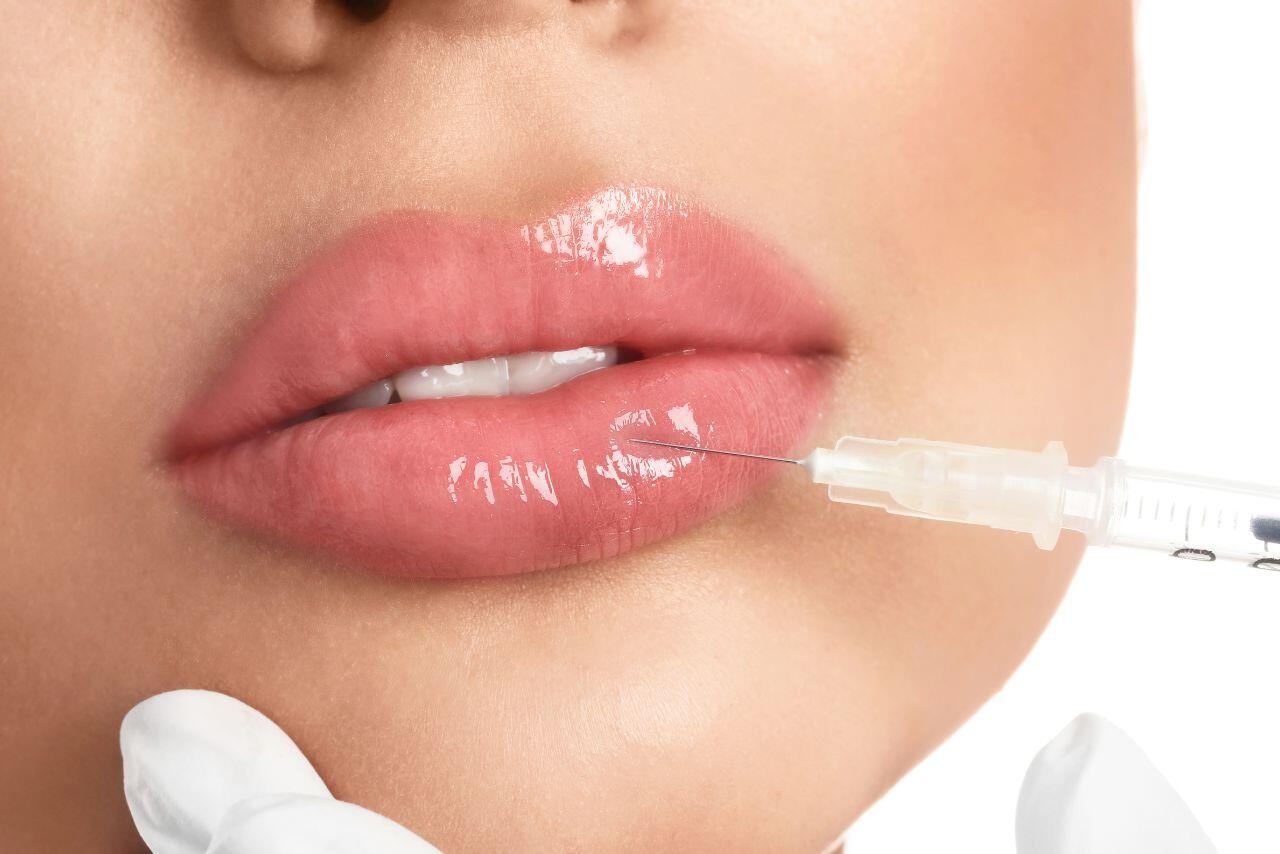 Losing skin tissue volume is a natural, but not very fun, part of getting older. As you age, your skin starts to sag, your wrinkles get deeper, and you may look and feel less fresh. Dermal fillers can help you not only stop this process, but also fix things that have always bothered you, like dark circles under your eyes or cheeks that need a little more volume.
In this guide to dermal fillers, you'll learn more about how fillers can make your skin look younger and why they've become such a popular way to look better.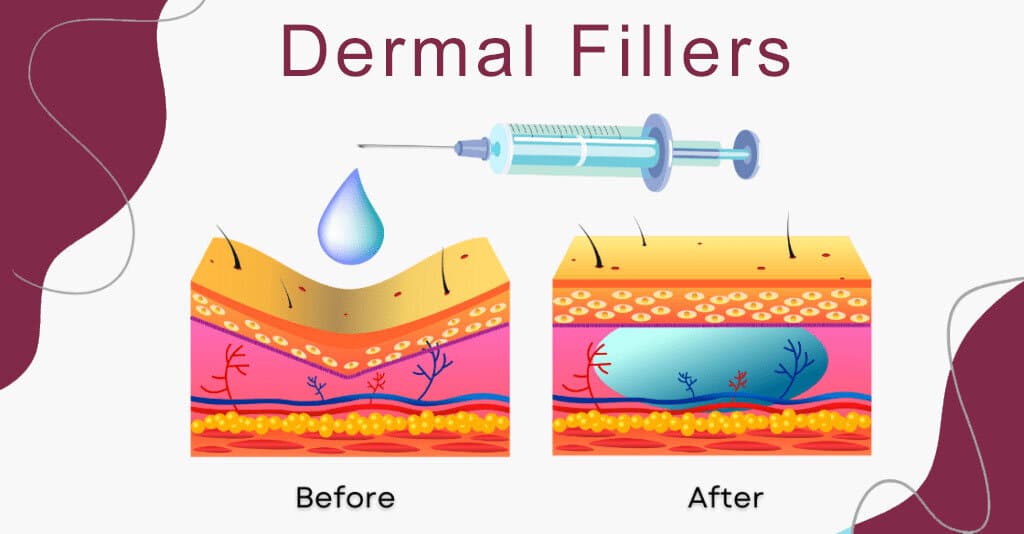 What Are Dermal Fillers?
Dermal fillers are a type of cosmetic treatment that is injected into the skin. They are used to smooth out fine lines and wrinkles, make the skin more flexible, and add volume to areas that need it.
Fillers are most commonly made from hyaluronic acid, which is found in the body.. The substance is important for keeping your skin hydrated, which is a key part of its size and flexibility.
Once injected, the fillers work to boost collagen production, which is very important, and the results get better over time. Since you're working with something that's already in the body, there's not much chance of a bad reaction.
Why Dermal Fillers?
Dermal filler injections have become a popular way to add volume to the face, reduce the effects of ageing, and shape areas of the face that have lost tone or have never had the contours you want.
How Long Do Dermal Fillers Last?
Trying to figure out how to make fillers last longer? How long your dermal fillers last depends on the type of injectable you use, where you get them, how much movement the area will see over time, and your health.
Most of the time, you can expect your dermal fillers to last between 9 months and 2 years.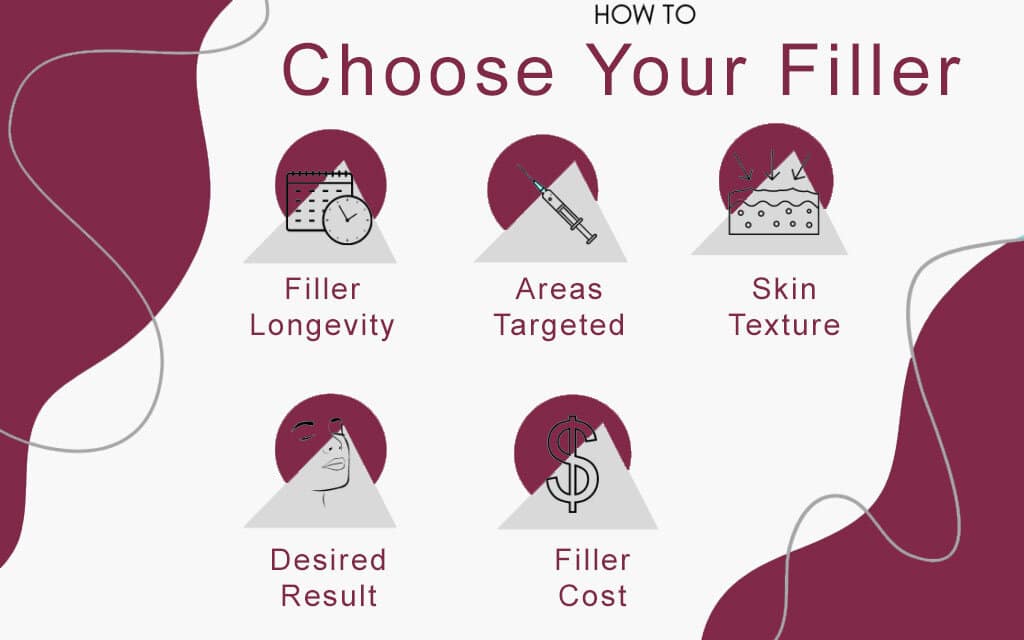 How To Choose Your Ideal Filler
There are many different kinds of dermal fillers, and it can be hard to decide which one to use. Your service provider can help you decide based on a few important factors, such as:
Filler longevity: Some fillers last longer than others, but most last at least six months.
Areas targeted: Whether a filler is right for you depends on where you need to target.
Skin texture: Fine lines and wrinkles are different from deeper lines, and so are thin skin, a lot of scars, and other things that are specific to your skin.
Filler cost: Depending on which type you choose, the price of your fillers can change.
Desired result: Most dermal fillers are known to give results that look natural, but some are less obvious than others.
Different Types of Dermal Filler
Different types of dermal fillers can have different effects, so it's important to talk about what you want to happen at a consultation. Your service provider can explain the subtle differences.
JUVEDERM
The Juvederm collection offers a variety of formulations, for specific uses and facial areas. Here's some of the most popular Juvederm formulas:
RESTYLANE
There are many different Restylane products available: the original Restylane, Restylane Refyne, Restylane Kysse, Restylane Lyft and Restylane Defyne. The severity of your wrinkles will be a determining factor in which Restylane formula your provider would recommend.
BELOTERO
Since it is often injected closer to the skin's surface, Belotero is often used as a finishing touch to treat fine lines and wrinkles. Its firm texture works well in the lines between your lips and nose.
RADIESSE
Radiesse is often used to treat deep wrinkles, lines, and folds, as well as to add volume to the cheeks and define the jawline. Many patients say that the effects last longer than with other injectables.

What Can Dermal Fillers Be Used For?
Where can dermal fillers be used, and what can they be used for? Let's look more closely.
Smooth Lines and Wrinkles
Dermal fillers can smooth out lines and wrinkles on the face that are moderate to severe. These include smile lines, marionette lines, and crow's feet.
Nonsurgical Rhinoplasty
A non-surgical rhinoplasty with dermal fillers can help shape and contour your nose and the skin around it in a way that isn't as obvious as with surgery.
Lip Enhancement
Lip fillers are one of the most common uses for dermal fillers, whether you've always wanted to look into lip augmentation for thin lips or your lips have lost volume over time.
Neck Rejuvenation
People who want to fix a sagging neck have turned to dermal fillers to get rid of wrinkles and smooth out the neck, which makes them look younger overall.
Under-Eye Rejuvenation
Rejuvenate under-eye skin with an under-eye filler. Can dermal fillers help eye bags? Yes! Dermal fillers can be used to fix deep-set bags under the eyes by giving hollow areas more volume.
Liquid Facelift
A liquid facelift is an alternative to surgical lifts that doesn't involve surgery. Dermal injections in specific parts of the face make the face look younger and more defined without the use of a scalpel.
Non-Surgical Butt Lift
Dermal fillers can make your butt look fuller and lift it slightly. It's a much safer option than a surgical BBL, with a lot less risk and trouble. It won't be as dramatic as a surgical BBL, but there's almost no downtime with injectables. Even better, it's a great choice for people who don't have enough fat to transfer for a BBL surgery.
Scar Reduction
People who have had deep acne scars in the past may benefit from dermal fillers, which fill in any depressions in the skin and increase collagen production to help scars get better over time.
Combining Fillers with Other Treatments
Fillers for the skin work well with other ways to look good. This is a good thing to do in many ways. If you're willing to mix fillers with something else, your provider will be able to come up with a plan for you.
Customized Treatment
If you have both fine lines and deep wrinkles, dermal fillers may not be enough to give you the look you want. When you get multiple treatments at once, your doctor can tailor your plan to get you the results you want.
Treat Various Issues at Once
Form and make smooth. Fill in and define. With combination treatments, you can treat more than one area or problem in the same session. Different injectables and beauty treatments are used for different situations.
How To Prepare For A Dermal Filler Appointment
Your doctor or injection professional will tell you what to do to get ready for dermal filler injections so that the treatment goes smoothly. The following will likely be part of those instructions:
Stop taking blood thinners and painkillers up to 14 days before treatment. These include aspirin, ibuprofen (which is sold under brand names like Advil and Motrin), fish oil supplements, vitamin E, and other NSAIDs.
Don't drink alcohol in the week leading up to your appointment.
Change your appointment if you get rashes, cold sores, or spots in the areas that will be treated. Tell your provider if you've had cold sores before. You may need a prescription to make sure you don't get any sores after your treatment.
Before your surgery, eat a healthy breakfast.
If you want to minimize bruises, consider taking arnica for a week before your procedure.
What To Expect From A Dermal Filler Appointment
Most appointments for dermal fillers take about 30 minutes, and there isn't much downtime afterward. But if you have any swelling or bruising on your face, it's best not to plan anything big for up to a week after your treatment.
When it comes to what to expect after getting dermal fillers, you can expect to see some results right away. Most people will have to wait between 7 and 10 days to see the final results.
Do fillers hurt?
Most people think that dermal fillers are about as painful as other small injections. But it depends on where the injections are given. If the injectables are put into more sensitive parts of the face, you may feel more pain. Before getting an injection, some patients ask for a cream to be put on the painful area to make it less painful.
Dermal Filler Aftercare
Your provider will tell you how to take care of yourself after treatment, but you can expect the following:
After getting fillers, don't massage or touch the area for 24 hours.
After treatment, don't lift heavy things or do any kind of hard exercise for 24 hours.
Keep sodium and alcohol to a minimum for 24 hours after treatment to keep swelling from getting too bad.
If you have swelling, put a cool compress on the area for 5–10 minutes every hour and try to sleep with your back slightly raised.
For minor pain, Tylenol can help.
When you get a bruise, ice and arnica gel can help make it go away faster. Your doctor may also suggest more treatments to make bruises look less obvious.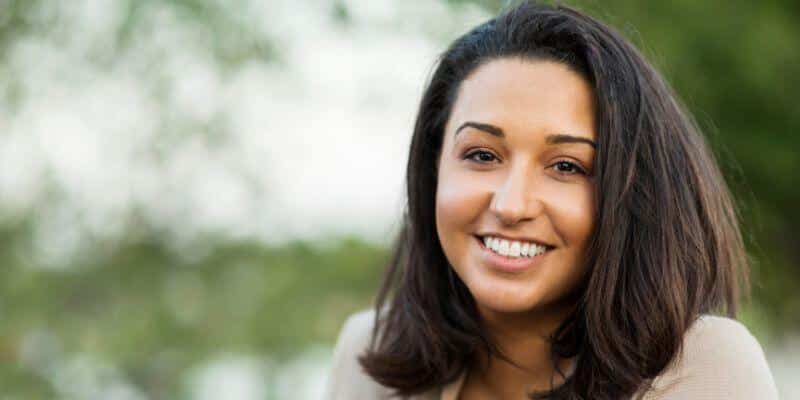 Top 8 Dermal Filler Myths
You already know a lot about dermal fillers and how they can be used to reverse the effects of ageing. There are still a lot of myths about fillers and what happens to them over time. Let's sort out what's true and what's not.
Fillers Will Ruin Your Face
Dermal fillers only last for a short time, with most fillers lasting up to two years at most. The results are meant to be less dramatic than those of surgery, since most people want small improvements to their aging skin.
It Won't Look Natural
Dermal fillers are great for people who want their cosmetic work to look more natural. The end result is a face that looks younger and has more volume where it used to be. A good provider will also tell you not to do too much, so that the results look natural.
If I Don't Like It, I'll Be Stuck with It
With a few exceptions, most fillers can be reversed. If you don't like the result, your provider can dissolve the fillers during a follow-up visit. Before making a final decision about your results, its a good idea to wait until any swelling goes down.
I Should Expect Bruising and Other Side Effects
After your treatment, you might have some swelling, redness, or bruises, but they should all go away in about a week. You may have the same reaction or none at all after a follow-up visit. Some patients say they have no side effects at all, and almost all say they have no serious ones.
Fillers Are All the Same
This article has reviewed the the basics about the different kinds of dermal fillers. Which one you choose may depend on what you want to achieve, how your skin feels, and even how long the results last. Some of the fillers are even used together. Your doctor can help you make a good plan for treatment.
I Can Get the Same Results with Topical Creams
There are some great products out there that can help improve the look of fine lines and wrinkles, as well as the tone and texture of your skin as a whole. But they won't work as well as dermal fillers, especially on deeper wrinkles.
Men Don't Get Dermal Fillers
Fillers and other injectables are becoming more popular among men who want to join the trend of making their skin look younger. Some men lose more volume in their faces than women do, so they use fillers to make up for it.
Cheaper Is Better
All dermal fillers aren't created equal. When it comes to cosmetic treatments, shopping around for the best price might not get you the results you want, and your treatments might not end up in the best hands.