Radiesse vs Juvederm: Effects, Duration of Action, Ingredients & Price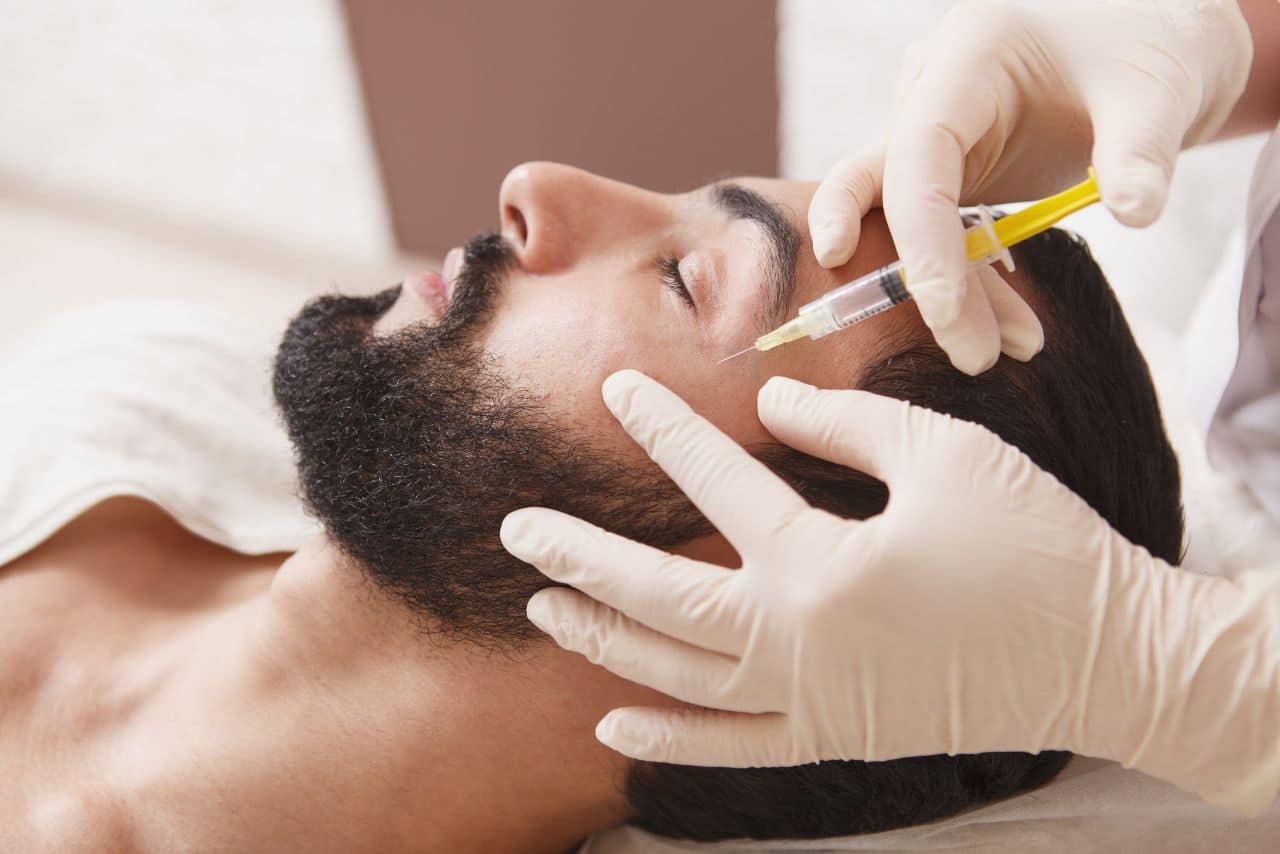 Indicated for the treatment of moderate to severe facial folds and wrinkles, including nasolabial folds, Radiesse is an FDA-approved filler that contains calcium hydroxyapatite (CaHA) gel microspheres. In addition to nasolabial folds, Radiesse also have a number of off-label uses. This includes cheek augmentation and correction of marionette lines. Juvederm, on the other hand, is approved by FDA for cheek augmentation, amongst various other aesthetic indications.
FDA approval vs off-label use
An FDA-approved product indicates that it has been granted approval for a specific indication. At the same time, the results from the manufacturer's testing have been reviewed and the findings validated. In contrast, an off-label use refers to the use of a product for an indication that has yet to be approved by FDA. This does not necessarily mean that off-label uses are unsafe.
Radiesse or Juvederm?
1. Lifting effects
The degree of lifting produced by fillers is greatly influenced by their ability to lift the surrounding tissues and adhere to the facial structure. So, how does Juvederm compare to that of Radiesse's use? Having superior lifting effects, Radiesse contains microspheres which are composed of a component called calcium hydroxylapatite. These microspheres act as a scaffold upon which collagen regenerates. For many years, Radiesse has been used by dermatologists around the world for cheek augmentation, volume replacement, and other aesthetic concerns. Thanks to its high elastic modulus (G prime or G'), Juvederm is able to produce significant lifting results that are comparable to that of Radiesse. The bottom line is that both Radiesse and Juvederm are both extremely effective.
2. Duration of action
Allergan, the manufacturer of Juvederm, claims that the filler can last "up to 2 years." On the other hand, Radiesse is reported to last for 9 to 18 months. In term of duration of action, it appears that Juvederm has an edge over Radiesse. However, keep in mind that the phrase "up to 2 years" could mean anything from 12 months to 2 years. Based on clinical observation, the results of Radiesse often last for 18 months. The actual duration of action varies depending on many factors, including the skill of the practitioner, how fast the ingredient is broken down and perhaps more importantly, the amount of the filler used.
3. Price
In terms of cost, a single syringe of Radiesse (1.5ml) can cost $600 to $800. In contrast, the price of Juvederm ranges from $750 to $1,000+ per 2ml syringe. However, keep in mind that each Juvederm syringe contains more product than Radiesse. The price of Juvederm may seem higher at first glance, but you end up with more product. The location of the clinic can greatly affect the cost of the filler. In major cities such as New York, a single syringe of Juvederm can cost up to $1,200. While it is understandable that people want the best results for the best price, this is not always possible. The total cost of treatment is usually determined by the number of injections needed (hence, the amount of filler). Sometimes there may be discrepancy between the budget and the desired outcome. Therefore, cost should not be the only aspect to consider when selecting the most appropriate filler.
4. Ingredients
Juvederm is made of hyaluronic acid which has reversible results. In the case of poor results (or an inadvertent error), it is possible to reverse the results of Juvederm to a certain degree using hyaluronidase. The results of Radiesse, on the other hand, is not reversible. The patient will have to wait for the filler to resorb.
Additionally, some Juvederm fillers—such as Juvederm Voluma— contain lidocaine. Functioning as a local anesthetic, lidocaine numbs the treatment site to alleviate injection-related pain and discomfort. This allows for a virtually pain-free injection process. Radiesse is also available with or without lidocaine.
The unique ingredients in Radiesse are able to stimulate collagen regeneration (while Juvederm does not). It should be noted that Juvederm has a higher tendency to draw water towards itself compared to Radiesse.
The bottom line
Both dermal fillers are very similar in many aspects. It's always good to have options, especially when it comes to aesthetic fillers. When deciding between 2 products, consider all the important factors such as efficacy and price (which, in this case, are almost the same). As well, Juvederm has multiple fillers in the collection that can target specific concerns. Ultimately, it comes down to which product the patients (and the doctors) prefer.