Professional Tips for Treating the Jaw and Neck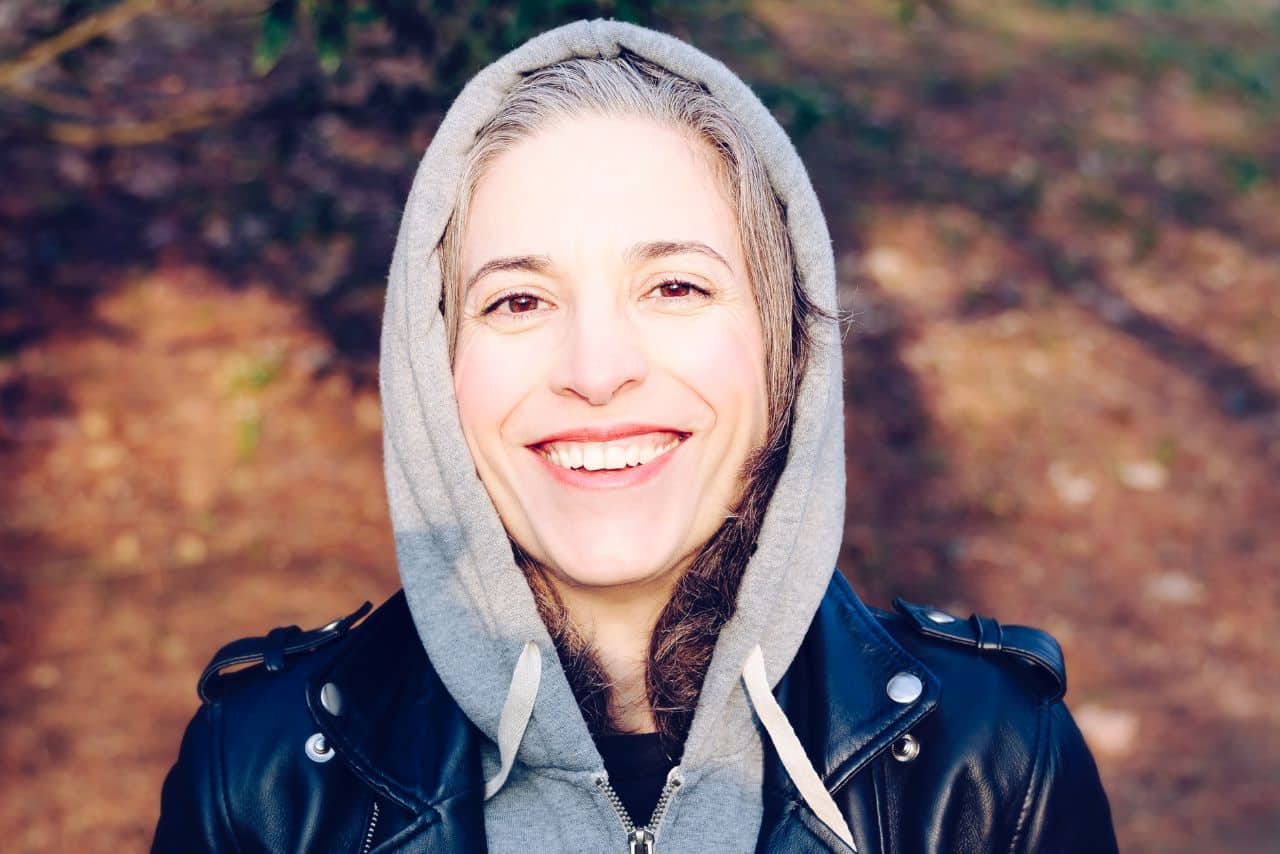 The neck and jaw area in female patients are affected by aging to a degree more noticeable than many other parts of the face. For these women, the cosmetic defect presents a practical issue that can be easily resolved through surgical means. In fact, the American Society for Aesthetic Plastic Surgery (ASPAS) showed in their 2017 report that women among 51 to 64 years old represented the majority (52.8%) of patients that underwent neck rejuvenation procedures out of a total of 28,542 such treatments. The total figure represented a 20.1% increase from the previous year—a significant increase that shows strong demand. The average cost was estimated to be about $4,751, and the procedure generally took two to three hours with a downtime duration of approximately two weeks. These statistics do not reflect the non-surgical techniques available for these areas of interest.
Non-surgical neck and jaw lifts (e.g. injectable dermal fillers, intense pulsed light, lasers, etc.) were reportedly demonstrating similar levels of outcome and satisfaction in male and female patients. However, many of these non-surgical techniques are still found to be inadequate for dealing with the severity of the cosmetic defects in patients with advanced aging. This means that the surgical method still remains the treatment of choice for older patients. Further downsides to these non-invasive procedures, such as requiring multiple treatment sessions and the incremental nature of the results, has necessitated more research and development for improving these procedures. Luckily, advancements in recent years have shed some light into these issues, but there is still much work to be done.
Who can benefit from jaw and neck lifting?
As mentioned previously, aging patients are usually the ones who seek out these procedures. They feel a general looseness of the skin around the lower face and neck area, and this is often their primary reason to seek for treatment. Additionally, the superficial fat planes hypertrophy while the deeper fat planes atrophy, which causes an imbalance that contributes to much of the appearance of the aging face. Aging also affects the muscles (or superficial musculoaponeurotic system, or SMAS) by making it more lax, which further accentuates cosmetic issues.
Making informed decisions
From a diagnostic and treatment viewpoint, it is essential that you begin by analyzing your patient's facial proportions. Discuss the merits of the different techniques that can be used to address their concerns and be sure to manage their expectations. Have them elaborate their needs as far as neck and jaw lifting is concerned. The initial consultation period is vital for visualizing and understanding their perspective on the subject matter. You may encourage them further by using a mirror, so that they can show you their exact desires. An experienced practitioner will know if what they have demonstrated will require a surgical approach or not. Eliminate any of the patient's preconceived biases and have them decide only after being thoroughly informed on jaw and neck rejuvenation.
When is surgery the best option?
Features of a youthful neck, such as having a blunt cervicomental angle between 105 to 120°, a well delineated inferior mandibular border, a slightly prominent thyroid cartilage, and an apparent anterior sternocleidomastoid border, are pivotal for projecting a well-rounded youthful image. Moreover, many of these features require surgery to achieve. Therefore, a neck lift is an irreplaceable part of any facelift procedure. If the face is treated without focus turned to the neck, the result may be worse than before the treatment started. Furthermore, in the aging face, whichever components from the skin, retinaculum cutis, and cutaneous ligaments that are found to be more lax will often determine the neck lift procedure to use. For example, the laxity of the lower masseteric-cutaneous ligaments contributes a significant portion of the development of jowls. Non-surgical techniques to counter this development will generally yield minimal improvements; surgery, on the other hand, would be the approach of choice for more effective treatment.
The non-surgical approach
Non-surgical methods are a valid option if the patient does not have signs of significant aging and does not want the risk of surgical complications. Injectable dermal fillers and lasers are often used, but they often require multiple treatment sessions for an optimal effect. The upside is that these treatments can be done within a very short time. Usually, patients visit the clinic for treatment during their lunch breaks because these procedures have no considerable side effects.
Non-surgical procedures available for the jaw and neck
Microfocused Ultrasound
The microfocused ultrasound is able to generate heat at particular points in dermal layers, and there are different transducers available that can target the dermal layers as deep as 5mm. It has no effects on the epidermal layers, so thermal injury to this layer is improbable. Through the generated heat, the dermis is morphed, as the collagen underneath is contracted during the treatment process. Because of the skin structure, the surface is pulled in opposite directions so as to be tightened. As the patient undergoes more sessions, the effectiveness increases because the fibroblasts are stimulated to increase collagen production at the same time. As more collagen is produced, the effects of their contraction progress over a few weeks. One of the currently available microfocused ultrasounds that can generate sub-dermal heat is the Ultherapy device, which was approved by the FDA back in 2009. The most commonly reported side effect was discomfort during the treatment process. Treatment with non-steroidal anti-inflammatory drugs and/or the topical application of lidocaine prior to using the device may help with mitigating such discomfort. Other side effects, such as bruising, edema, and erythema, were transient and self-limiting.
Threads
Threads works by literally lifting the tissue upwards to prevent them from sagging down. The anatomical position of the neck makes this non-surgical technique an ideal choice for certain cosmetic deformities. One such thread lifting material is Silhouette Soft, which is used without any need for general anesthesia. The entire procedure is quick, taking only approximately 60 minutes to perform. The procedure also does not contribute to any apparent scar formation, as it does not require any surgical incision. This procedure requires minimal downtime on the part of patients, and in some cases, the patient can even return to work immediately. The results may last up to 18 months, as it takes about 12 to 18 months for the polysaccharide component in the thread to dissolve. The threads also stimulate collagen production after treatment, so this can further augment the skin-tightening effects. Silhouette Soft, when implemented appropriately, can nullify the need for surgical techniques, as it can yield excellent results.
Combination treatments
Usually, the best results are achieved with some kind of combination of the aforementioned techniques. Practitioners often have varying opinions on how they should approach a particular patient. Combining these techniques offer a multi-faceted approach to solving the patient's cosmetic problem(s). Tackling the issue with different mechanisms of action is synergistic and can offer better results than when these treatments are used in a standalone manner.
Thus far, aesthetic demand in the industry is shifting towards a multi-faceted approach. Combining different approaches ensures that different areas of the issues will be handled. Each patient should receive their own individualized care plan. It can be any combination of the aforementioned approaches.
Examples of combination systems
The list provided below will explain different forms of treatment that you and your practice can implement in your own combination system(s).
Alma's Accent Ultra V
This combination therapy uses ultrasonic cavitation and high-power radio frequency. The ultrasound waves function to break down the subcutaneous tissues, as they are more vulnerable to vibrations; meanwhile the blood vessels and nerves are unaffected. The radiofrequency functions by targeting specific areas to heat them so that the tissues are stimulated to produce collagen. This treatment regimen takes about 30 minutes to complete and requires four to six biweekly sessions. It is a flexible treatment insomuch that it can be used as an adjunct or as the main treatment method. It can also be adjusted in accordance with the patient's needs.
Harmony Clear Lift
This procedure involves a non-ablative laser that reaches up as deep as 3mm in the dermis. It is a Pixel Q-switched laser that uses multiple fractions of energy to enhance collage production, which would, in turn, then tighten the skin. It can be done within 30 minutes and takes about three to six biweekly sessions to acquire optimal results. The quick procedure and low risk for adverse effects has caused this treatment to be seen as a "lunch-time" treatment. The effects are incremental, as the weeks pass during the treatment plan. For maintenance, a follow-up period of about six to 12 months is recommended. It can also reduce skin pigmentation.
SygmaLift
This is a combination of using both high frequency ultrasound and a 635nm laser. The HIFU line probe functions to remodel fat, while the Tri-micro focal ultrasound probe and the LLLT probe generate the heat required for the superficial and deep dermis to produce collagen. Again, this treatment requires about 30 minutes to complete, and there should be three to six biweekly sessions. It produces a fair complexion of the skin and is very unlikely to produce any visible side effects.