Fortelis vs Juvederm: Which is the Better Filler?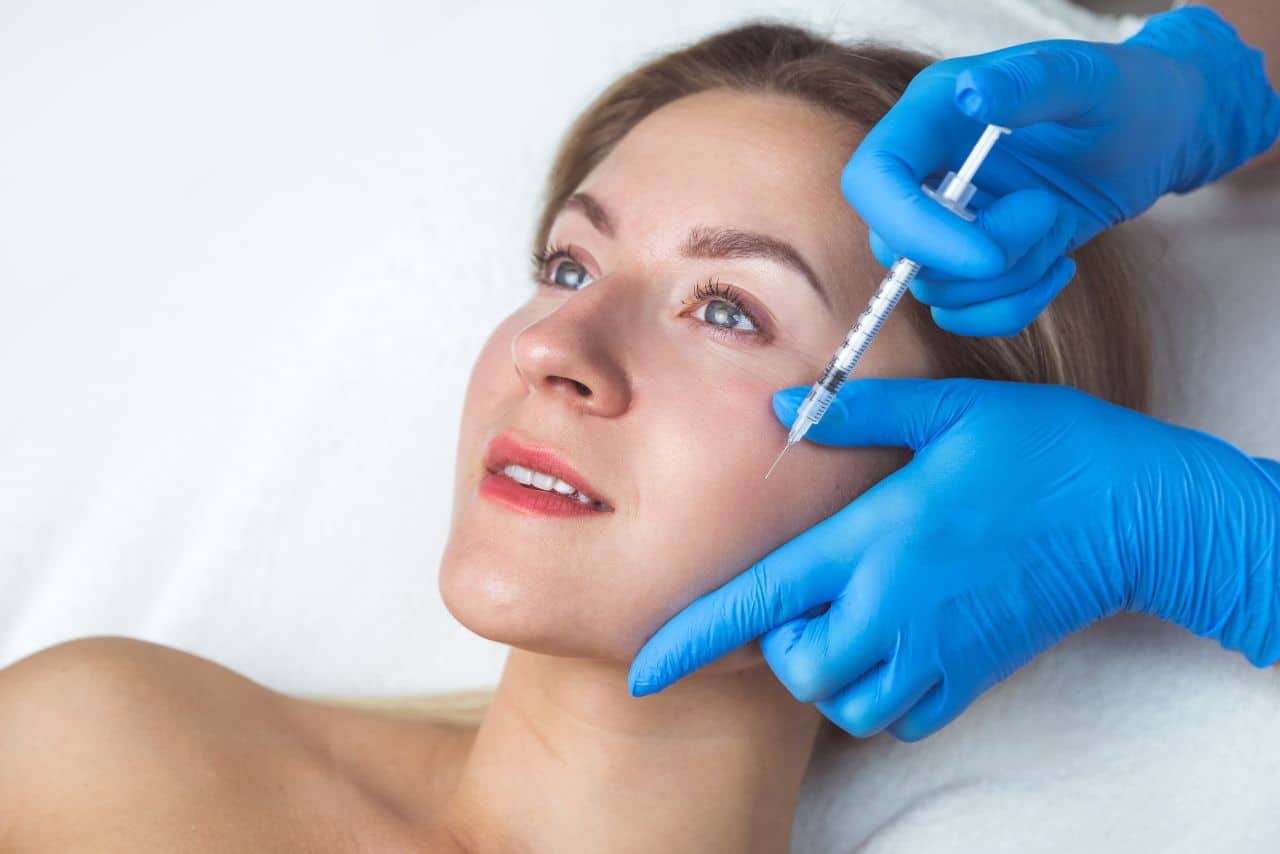 When it comes to anti-aging, there are a variety of options for patients looking to retain their youthful appearance. Dermal fillers are one such option, but it can be difficult to decide which one to use. In this article, we will review whether Fortelis or Juvederm is the better filler.
Fortelis (e.g. Fortelis Extra) was developed by Anteis S.A., which is now owned by Merz Pharma. Anteis also created the Esthelis brand, which consists of Esthelis Basic and Esthelis Soft.
The Juvederm family is made up of Juvederm Ultra, Ultra 2, Juvederm Ultra 3, Juvederm Ultra 4, Juvederm Ultra Plus, Juvederm Vollure and Juvederm Volbella. In addition, the collection consists of Juvederm Ultra XC and Ultra Plus XC, which incorporate lidocaine for painless injections. Juvederm is owned by Allergan, a pharmaceutical company headquartered in Ireland.
When to use Fortelis vs Juvederm
Fortelis fillers have a wide range of aesthetic uses—from facial contouring to the correction of deep folds and wrinkles. In addition, Fortelis can be used to address other facial maladies resulting from aging, stress, and fatigue. Plus, the filler can be used to enhance lip volume. Fortelis is suitable for all skin pigments and textures and works for both men and women. For best results, Fortelis should be injected into the deep dermis.
Juvederm is a full range of products, each with specific indications. Similar to Fortelis, Juvederm can be used for the correction of moderate to severe facial fold such as nasolabial folds. Juvederm is also ideal for treating superficial facial wrinkles, volume loss, lip augmentation, dehydrated skin, and facial contours.
Which filler is safer, Fortelis or Juvederm?
While injection-related reactions (e.g. redness, swelling) may occur after treatment with either filler, they are mostly short-lived and mild in nature. Having excellent safety profiles, Juvederm and Fortelis are CE-approved. Both types of injections are administered via a minimally invasive, virtually pain-free procedure.
Which filler lasts longer?
Due to the extensive range, Juvederm fillers can last anywhere from three to 18 months or more. The duration of the results will depend on the filler used and the area treated. Juvederm is produced using innovative technologies, which allow it to outlast other competing brands. Depending on the location of treatment area, the duration of action of Fortelis ranges from four to 12 months. Be aware that the actual duration of action may vary significantly among patients. There are many factors that can influence the longevity of fillers. This includes skin type, skin structure, lifestyle, age and rate of metabolism (which directly affects the rate at which hyaluronic acid degradation occurs). Apart from that, the location of area treated, and injection technique can also affect product longevity.
Are Fortelis and Juvederm made of the same thing?
Fortelis and Juvederm fillers both contain hyaluronic acid as the key ingredient. Fortelis Extra consists of 25.5mg/ml of five-phase cross-linked hyaluronic acid of non-animal origin. Fortelis fillers are manufactured using the cutting-edge Cohesive Polydensified Matrix (CPM) Technology. Thanks to its Extra Volumizing Elasticity, Fortelis is able to produce excellent volume-enhancing results. Fortelis hyaluronic acid gel is specially formulated to have a defined cross-linking ratio, therefore has the right level of elasticity to correct depressions and folds and work on volumes.
Similar to Fortelis, Juvederm contains non-animal, cross linked hyaluronic acid. The concentration of hyaluronic acid in Juvederm varies depending on the formulation.
Hyaluronic acid is a natural compound found primarily in the cartilage and skin. Chemically, it is made of repeating units of N-acetyl-glucosamine and D-glucuronic acid, which form a linear polysaccharide. As people age, the amount of natural hyaluronic acid in the body decreases, leading to signs of aging. Hyaluronic acid swells up when comes in contact with water, thereby exerting its smoothing and volumizing actions.
Lidocaine (otherwise known as lignocaine) is a local anesthetic that acts on voltage-gated channels. This helps to block ionic fluxes, thereby inducing regional anesthesia.
The bottom line
Despite some minor differences, Fortelis and Juvederm are similar in many aspects.  Both fillers contain hyaluronic acid as the key ingredient and are reasonably long lasting and safe. They also have similar range of indications.
As Fortelis no longer seems to be on the market, consumers may want to consider Belotero, which also uses CPM Technology. When choosing a filler, it is important to assess your needs in order to determine the most appropriate filler.
Regardless of the filler type, it is important to educate yourself and choose a licensed practitioner.