Augmenting Lips with Restylane Kysse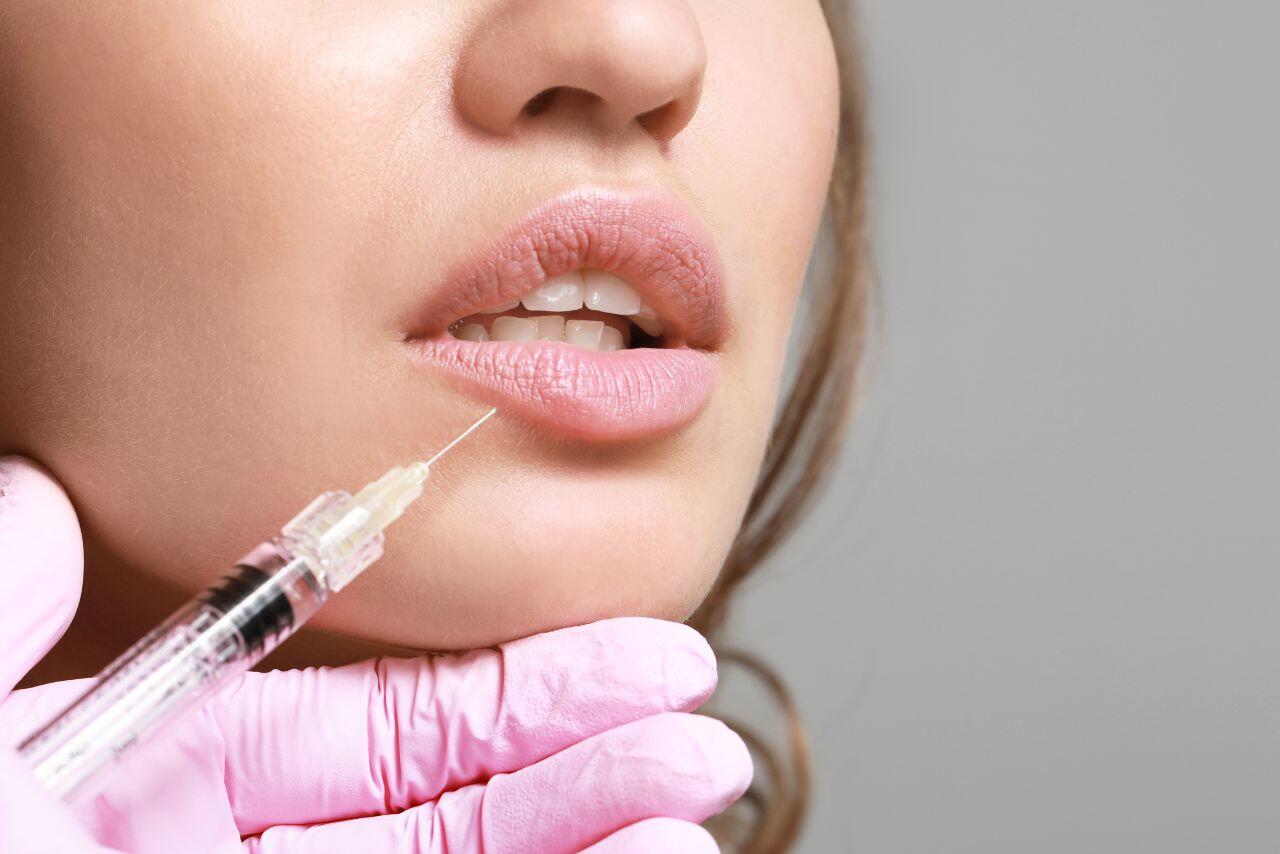 One of the latest and most exciting additions to the Restylane collection of fillers is Kysse. Where other lip fillers may fall short, Kysse excels in achieving full, pillowy lips. Kysse enhances the lips' beauty and plumpness while maintaining their full range of motion. You can be assured that if you choose to receive treatment from Kysse, you will obtain the lovely results you desire without appearing overfilled.
How Kysse Works
Like other Restylane dermal fillers, Kysse is a hyaluronic acid-based filler. A naturally occurring sugar called hyaluronic acid draws and holds moisture to offer lubrication and cushioning. The innovative crosslinked gel used in Kysse's construction, XpresHAn Technology, provides volume and support while taking into account the lips' organic, dynamic movements. The filler allows the lips to move naturally without making them stiff.
Kysse does a lot more than just make the lips look fuller. Crisp borders are made easier to draw, vertical lip lines are smudged, and the natural lip color is even enhanced. Additionally, Kysse can be applied to the lips' surrounding skin to reduce wrinkles and fine lines.
Thanks to Kysse's unique formula, patients usually have slightly less swelling than they do with other fillers. Candidates who are worried about side effects will find this aspect to be very attractive. In order to lessen discomfort during injections, Kysse also contains a tiny dose of the anesthetic lidocaine. Additional alternative numbing agents can be used if preferred.
Am I a Good Candidate for Kysse?
This very adaptable product can be used on almost any patient. If you have naturally thin lips or if your lips are thinning with age, you might be a good candidate for Kysse. If you have visible vertical lip lines, small lines or wrinkles around your lips, or if the edge of your lips lacks definition, you might also think about getting Kysse treatment.
Your aesthetic physician will interview you regarding your health and medical background when assessing your suitability for Kysse. They may advise a different treatment if you have previously experienced allergic reactions to hyaluronic acid fillers or lidocaine. Kysse is not advised for use by expectant or nursing women.
Kysse Results
This product is one of the most durable lip fillers on the market right now. The effects of Kysse can persist a year or longer.
Preparing for Kysse
Make your Kysse appointment at least two weeks before any significant social events so that bruising and swelling have time to go down. A few weeks prior to your injection, stop taking any blood-thinning medications or supplements (such as aspirin, vitamin E, omega-3 fatty acids, etc.), as these may raise your risk of swelling and bruising. Avoid drinking alcohol for at least a day prior to your injection because it can potentially thin the blood.
Recovery & Side Effects from Kysse
When administered by a qualified practitioner, treatment with this product is very safe. Patients 21 and older can use it thanks to FDA permission. The majority of patients have little trouble getting back to their regular routines right away after their treatments. Side effects are minimal. Because the mouth is sensitive, lips may develop bruising, swelling, tenderness and redness following a Kysse injection.
Restylane Kysse FAQs
Why have my lips shrunk from what they once were?
As you become older, it's normal for your lips to lose volume. The majority of people reach their maximum lip fullness in their teenage years. After that, your lips gradually appear thinner as the fat pads that give them their fullness gradually disappear. One of the greatest options for getting your lips back to their fuller, younger size is Kysse.
Does Kysse hurt?
You will feel a pinch because Kysse is administered with a needle into the lip. The nerve-blocking anesthetic lidocaine used in Kysse works fast to reduce the sensation of paint. It's normal to have little to no soreness in the days after your Kysse treatment.
What makes Kysse better than other lip injectables?
Patients who want bigger lips that nonetheless look natural frequently choose Kysse. Other injectable solutions, like Juvederm, work better to produce lips that are fuller. What really matters is your personal goals and preferences. If Restylane Kysse is the best injectable to fulfil your specific aesthetic goals, your aesthetic physician will recommend it after hearing about your personal cosmetic objectives.