ArteFill vs. Juvederm: Similarities and Differences Explained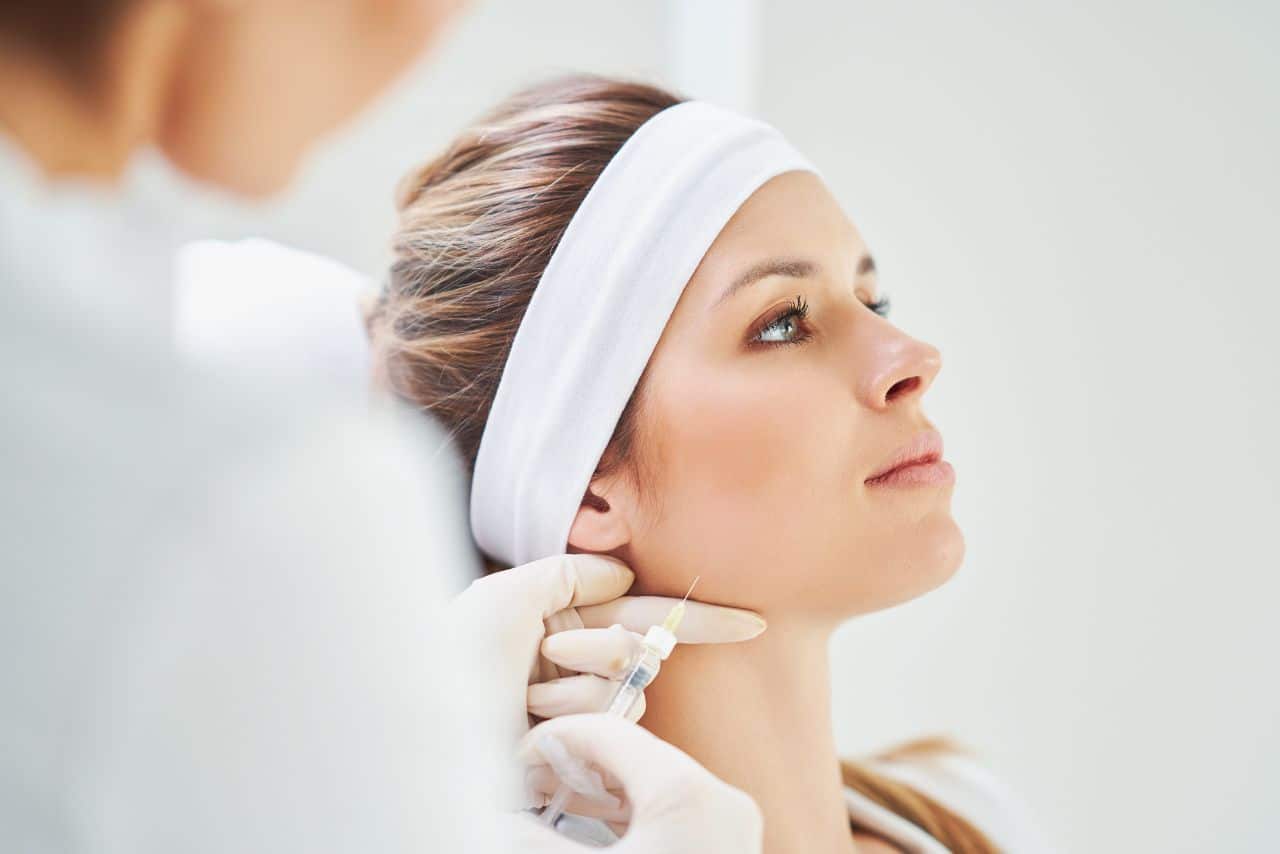 ArteFill (otherwise known as Bellafill) is a type of permanent filler developed by Artes Medical, a California-based medical technology company. ArteFill is made of small and synthetic microspheres that are suspended in purified bovine collagen. Being non-resorbable, the microspheres are resistant to the metabolism process in the body. As a result, ArteFill lasts substantially longer than other conventional dermal fillers. To date, ArteFill is the only permanent filler that has obtained FDA approval.
Juvederm, on the other hand, is a brand of hyaluronic acid-based fillers that restore lost volume and soften facial lines. While the results of these fillers are long-lasting, they are not permanent. Juvederm is owned by Allergan, a multinational pharmaceutical company that is based in Dublin, Republic of Ireland.
ArteFill and Juvederm: indications and off-label usage
ArteFill is indicated for the treatment of smile lines and nasolabial folds. It is often used off-label for the treatment of other wrinkles, acne scarring, and lip augmentation. In general, ArteFill should not be used on thinner skin (e.g., crow's feet). ArteFill should be administered directly under the wrinkle. For optimal results, patients may need to undergo more than one treatment.
ArteFill is usually prescribed for patients who have previously used other dermal fillers (e.g. Juvederm) and are comfortable with the effects of facial fillers. ArteFill is recommended for patients who are looking for an alternative treatment that does not require regular maintenance (and the associated financial commitment). Patients who think they are ready for permanent aesthetic results may also consider ArteFill. For first time patients who have not experimented with temporary dermal fillers, it is not recommended to commit to a permanent dermal filler, such as ArteFill.
A number of Juvederm fillers are indicated for the treatment of moderate to severe facial wrinkles and facial folds, such as nasolabial folds. Some of these fillers can also be used to treat age-related volume loss in the cheek area. Plus, certain Juvederm fillers can be injected into the perioral area and lips for augmentation. Designed to be used on multiple facial sites, a number of Juvederm fillers are suitable for the treatment of fragile facial areas, such as the tear troughs. Juvederm fillers are intended for use in adult patients.
ArteFill and Juvederm: ingredients
ArteFill is 80% purified bovine collagen gel, and the other 20% is polymethylmethacrylate (PMMA). In addition, ArteFill is infused with 0.3% lidocaine as an anesthetic agent. In contrast, Juvederm fillers are formulated with cross-linked hyaluronic acid of non-animal origin. Similar to ArteFill, some Juvederm formulations (e.g. Juvederm Ultra XC and Ultra Plus XC) contain lidocaine.
ArteFill and Juvederm: Mechanism of Action
Once administered, the microspheres in ArteFill stimulate collagen regeneration, leading to the encapsulation of microspheres. Over time, ArteFill's bovine collagen is gradually replaced by the body's own collagen. ArteFill is able to add a support structure permanently, which helps to smooth out the skin.
Hyaluronic acid is a naturally occurring polysaccharide that has water retention effects. Due to the natural aging process, however, the level of hyaluronic acid in the body significantly decreases, which causes signs of aging to emerge. Once injected, hyaluronic acid attracts water and swells, which, in turn results in the acid exerting its volumizing and smoothing actions.
Through the inhibition of voltage-gated sodium channels, lidocaine (or lignocaine) blocks ionic fluxes, thereby inducing regional anesthesia. This anesthesia helps to alleviate injection-related pain and discomfort.
ArteFill and Juvederm: safety
ArteFill is associated with injection-related side effects, such as pain, granulomas, swelling, sensitivity at the site of injection, and redness (erythema). Similarly, hyaluronic acid-based fillers, such as Juvederm, can cause adverse effects such as redness, lumpiness, mild inflammation, bruising, and swelling at the injection site. These injection site reactions are generally mild and self-limiting, eventually resolving themselves without further treatment. Hyaluronidase can be used to manage complications that result from the use of Juvederm fillers. In case the patient is unsatisfied with the treatment outcomes, the results of Juvederm can be easily reversed via a hyaluronidase injection.
Unlike Juvederm, it is not possible to reverse the cosmetic effects of ArteFill. To avoid suboptimal treatment results, patients should look for a board-certified, experienced practitioner. More importantly, a patient should be certain that they are ready for a permanent filler before having an ArteFill injection. Prior to injection, the doctor needs to perform an allergy test to check for a patient's skin sensitivity to bovine collagen. Since they are ff a non-animal origin, Juvederm fillers are not likely to cause any immunogenic reactions.
Temporary or permanent filler?
Each type of fillers has its own advantages and disadvantages. There is no product that works for all patients. When selecting the most appropriate treatment, doctors should take into account the characteristics of a patient's skin and patient preference. Ultimately, it comes down to the desired aesthetic outcomes that the patient hopes to achieve. As with all aesthetic procedures, patients should be made aware of all the potential risks and complications before undergoing treatment. It is especially important to inform patients that ArteFill's results are irreversible.