Quality Dermal Fillers for Satisfied Patients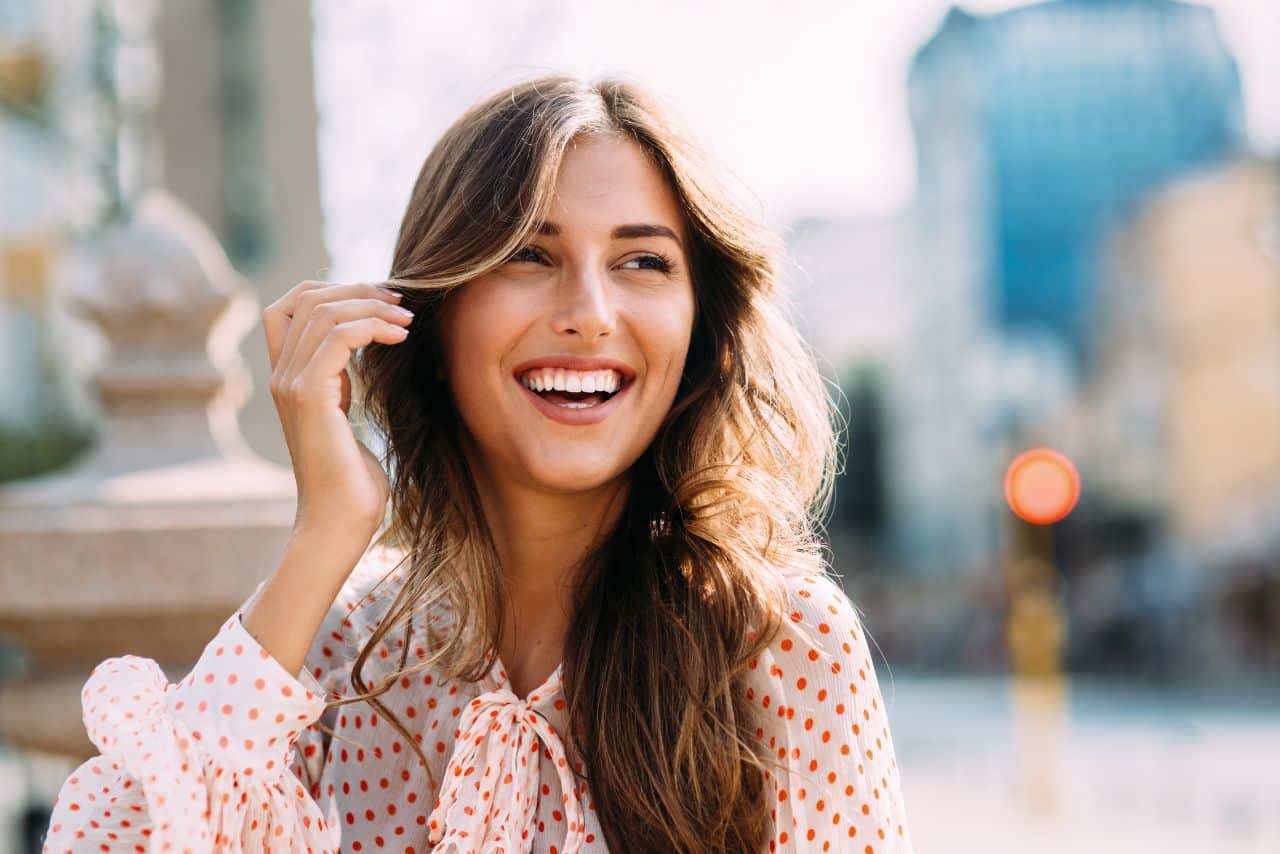 In the rapidly evolving world of aesthetic medicine, dermal fillers stand out as a key treatment that practitioners are offering. For patients, they signify a path to rejuvenating their appearance, enhancing their facial contours without the need for invasive surgery. For healthcare professionals, they represent an opportunity to deliver dramatic, yet natural-looking results, which are essential in achieving high levels of patient satisfaction.
Why, though, is it so critical to opt for quality when it comes to selecting dermal fillers? And what makes a dermal filler product 'quality' in the first place? Let's delve into these questions.
Quality Ensures Safety
First and foremost, a quality dermal filler is synonymous with safety. These products are expertly formulated, often based on substances naturally occurring in the body, such as hyaluronic acid. Quality dermal fillers have undergone rigorous clinical testing and have a proven track record of safety when administered by a trained professional. Inferior products may not meet these stringent safety standards and could put patients at risk of complications.
Quality Yields Natural Results
Patients are increasingly seeking subtle enhancements — they want to look refreshed, not 'done'. Quality dermal fillers are designed to provide natural, harmonious results. They integrate seamlessly with the patient's own tissues, allowing for smooth and even corrections that enhance the individual's inherent beauty rather than altering their fundamental appearance.
Quality Earns Patient Trust
Patient satisfaction is heavily influenced by trust. When patients know that their healthcare provider is using top-tier products, it fosters a sense of confidence and trust. This trust is not merely in the product itself, but in the provider's entire practice. Selecting quality dermal fillers is a tangible demonstration of a healthcare professional's commitment to patient safety and outstanding results.
Quality Supports Longevity of Results
While no dermal filler can offer permanent results, higher quality products tend to last longer. They resist degradation in the body, maintaining their volume and effect for an extended period, which means patients need touch-ups less frequently. This longevity not only contributes to patient satisfaction but is also a more cost-effective approach in the long run.
Quality Mitigates Risks
When healthcare professionals opt for high-quality dermal fillers, they are actively minimizing the risks of complications. Quality fillers are less likely to result in issues like migration, excessive swelling, or unnatural appearance. This means happier patients and a lower likelihood of time-consuming and potentially costly corrective procedures.
What to Look for in Dermal Fillers
When it comes to providing the best possible outcomes for patients, selecting the right dermal fillers is paramount. But with an array of options on the market, how can healthcare professionals discern which products will yield the most satisfactory and safest results? In this section, we will explore the key factors that practitioners should consider when selecting dermal fillers for their practice.
Safety Profile
The first and perhaps most critical factor to consider is the safety profile of the filler. Reputable dermal fillers have undergone rigorous testing and have a history of safe use. Always look for products that have been approved by health regulatory bodies and have transparent and comprehensive clinical data available.
Ingredients and Composition
Quality dermal fillers are typically composed of biocompatible, resorbable materials such as hyaluronic acid. It is essential to understand the ingredients and avoid products with unknown or harmful components. The purity and concentration of the active ingredient are also pivotal factors.
Longevity of Results
Patients often desire lasting results to make their investment worthwhile. Therefore, consider how long the filler is designed to last and compare this with patient expectations. While longevity varies among products, quality dermal fillers tend to offer more enduring results.
Consistency and Ease of Application
The best dermal fillers have a smooth consistency, making them easy to inject and mold. They should allow for precise, controlled application, enabling healthcare professionals to achieve the desired aesthetic result with minimal discomfort for the patient.
Patient Satisfaction
Lastly, pay attention to patient feedback and satisfaction rates. High patient satisfaction is often a reliable indicator of a superior product. Seek out fillers that have consistently positive reviews and a track record of meeting or exceeding patient expectations.
The Role of Dermal Fillers in Patient Satisfaction
In today's aesthetic medicine landscape, patient satisfaction is paramount. It serves as a vital metric for the success of a practice, influencing patient retention, word-of-mouth referrals, and overall reputation. In this equation, dermal fillers have emerged as a key player. When administered effectively, these treatments can dramatically enhance patient satisfaction. Let's explore how they accomplish this and what healthcare providers should be aware of.
Immediate and Noticeable Results
Patients often seek aesthetic treatments for quick and noticeable improvements. Dermal fillers offer immediate results, which is immensely satisfying for patients who are eager to see positive changes without the prolonged recovery associated with surgical options.
Minimal Downtime
A major advantage of dermal fillers is the minimal downtime. Patients appreciate the convenience of a "lunchtime procedure" that allows them to return to their daily lives almost instantly, making the treatment highly attractive.
Personalized Treatment Plans
Customization is key in aesthetic medicine. The versatility of dermal fillers allows healthcare professionals to tailor treatments to the unique needs and desires of each patient, fostering a sense of personal care and attention.
Enhanced Self-Esteem
By smoothing lines, restoring volume, and enhancing facial contours, dermal fillers can significantly boost a patient's confidence and self-esteem, which is often cited as a primary reason for seeking aesthetic treatments in the first place.
Risk Management
For healthcare providers, it is important to understand and communicate the risks associated with dermal fillers. Proper consultation, informed consent, and setting realistic expectations are vital. This transparency builds trust and can greatly contribute to overall patient satisfaction.
Consistent Follow-Up Care
The patient experience extends beyond the procedure itself. Regular follow-up appointments to assess results, address any concerns, and plan for future treatments are key components of comprehensive care that leads to high patient satisfaction.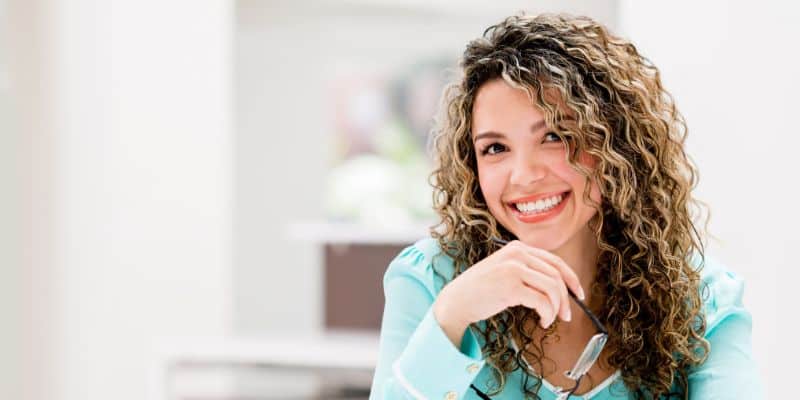 Common Mistakes to Avoid When Selecting Dermal Fillers
Choosing the right dermal fillers is a critical decision that can significantly impact patient satisfaction and safety. However, in the ever-evolving landscape of aesthetic medicine, it is easy to make mistakes. Below, we outline common errors that healthcare providers should avoid when selecting dermal fillers for their practice, and we conclude by reflecting on the essential role of dermal fillers in patient satisfaction.
Ignoring Product Composition
Not all dermal fillers are created equal. Ignoring the product's composition and opting for fillers without a clear understanding of the ingredients can lead to unsatisfactory results or potential complications. Always prioritize fillers with proven, safe, and effective components.
Price Over Quality
Opting for cheaper products to save on costs can be tempting but may compromise patient satisfaction and safety. High-quality dermal fillers, while possibly more expensive, are generally more reliable and yield superior results.
Overlooking Patient Needs
A one-size-fits-all approach is a mistake. Each patient is unique, and the choice of dermal fillers should be based on an individual's anatomy, medical history, and aesthetic goals. Tailored treatment plans are key.
Insufficient Training
Selecting dermal fillers without proper training and understanding of their application is a significant risk. Healthcare providers must invest in thorough and ongoing education to ensure safe and effective treatments.
Ignoring Manufacturer Reputation
Choosing fillers from an unknown or untrustworthy manufacturer is risky. Providers should opt for products from reputable companies with a solid track record of safety and efficacy.
Failure to Manage Patient Expectations
Not setting realistic expectations for patients is a grave error. Clear communication about what dermal fillers can and cannot achieve is crucial to avoid dissatisfaction.
Not Planning for Follow-Up
Failing to establish a follow-up plan with patients post-procedure is a common oversight. Regular follow-up appointments are essential for monitoring results and addressing any issues promptly.
Frequently Asked Questions
1. What are dermal fillers?

Dermal fillers are injectable substances used to restore lost volume, smooth lines, and enhance facial contours.

2. How can patient satisfaction with dermal fillers be maximized?

Effective communication, setting realistic expectations, and skilled administration of quality products are key.

3. What is the role of a healthcare provider in patient satisfaction?

The provider's expertise, communication, and choice of product significantly impact patient satisfaction.

4. How long do the effects of dermal fillers last?

Typically, the effects last from 6 months to 2 years, varying based on the type of filler and patient factors.

5. Are dermal fillers safe?

When administered by a qualified provider using reputable products, dermal fillers are generally safe.

6. What are common side effects of dermal fillers?

Common side effects include swelling, redness, and bruising at the injection site.

7. How can providers mitigate potential complications?

Providers should have extensive training, use quality products, and follow best practice protocols.

8. What is the most popular area for dermal filler treatment?

The lips, cheeks, and nasolabial folds are common areas for dermal filler treatment.

9. Can dermal fillers be reversed?

Yes, certain fillers can be dissolved with an enzyme called hyaluronidase.

10. What is the cost of dermal filler treatment?

The cost varies by region, provider, and the amount of filler used.

11. How should patients prepare for dermal filler treatment?

Patients should avoid certain medications and supplements that can increase bruising, and they should consult with their provider.

12. How can providers ensure they are using quality dermal fillers?

Providers should source fillers from reputable manufacturers and verify the authenticity of the products, by shopping at reputable outlets such as Health Supplies Plus.

13. How is patient satisfaction measured after dermal filler treatment?

Patient satisfaction can be assessed through follow-up appointments, surveys, and direct feedback.

14. What should a patient do if they are unsatisfied with their dermal fillers?

The patient should communicate their concerns with their healthcare provider, who can discuss possible solutions.

15. Are dermal fillers suitable for all skin types?

Generally, yes, but a thorough consultation with a healthcare provider is essential.

16. Can dermal fillers be combined with other aesthetic treatments?

Yes, they often are, but this should be discussed with a healthcare provider.

17. How soon will patients see results from dermal fillers?

Results are often immediate, but final effects can take a few weeks as swelling subsides.

18. Can dermal fillers move after injection?

Properly administered, they generally stay in the injected area, but patients should avoid excessive manipulation of the treated area.

19. How can a patient find a reputable provider for dermal fillers?

Patients should seek providers with relevant qualifications, experience, and positive patient reviews.

20. Are there alternative treatments to dermal fillers?

Alternatives include laser treatments, and surgical procedures, depending on the desired results.
Conclusion
In the world of aesthetic treatments, dermal fillers have become a reliable solution for patients seeking to rejuvenate and enhance their appearance. The journey to patient satisfaction is complex and important, involving the selection of high-quality dermal fillers, the skill and expertise of the healthcare provider, and a comprehensive approach to patient care. Communication is key, allowing patients to set realistic expectations and understand the process fully. Providers play a pivotal role, not just in administering the treatment but also in educating the patient, addressing concerns, and ensuring a comfortable and safe experience. In a market with an ever-growing array of options, it is the responsibility of the healthcare provider to stay informed about the latest products and techniques, to make decisions based on the individual needs and goals of each patient, and to prioritize patient health and satisfaction above all. Patient satisfaction can be the cornerstone to a successful operation.