Profhilo – Everything You Need To Know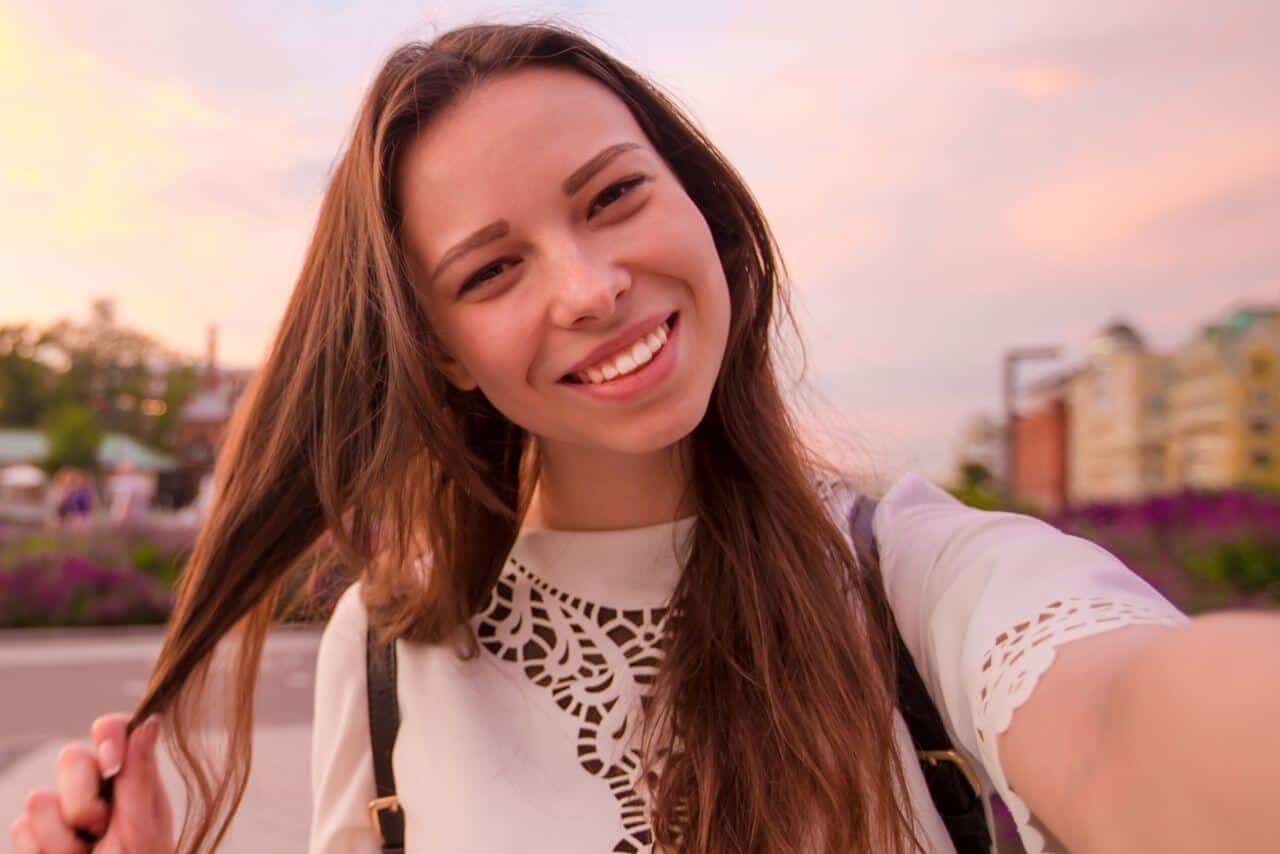 Profhilo is often referred to as a "secret weapon" for many celebrities and beauty insiders.  In this article, we look at Profhilo – and run through everything you need to know. Profhilo can be considered a "beneath the skin" moisturizer.  It is a revolutionary hyaluronic acid based moisturizing treatment.  It's excellent for skin that is losing its elasticity and firmness due to age.  Improvements will be enjoyed in skin tone, firmness and overall hydration, and even better, lines are also minimized.
Profhilo – everything you need to know…
So how does it work? Profhilo is an injectable gel that stimulates the activity in the dermal cell receptors, and the results counteract skin laxity and improves and restores the skin's firmness.  This process can be referred to as "bio-remodeling", which creates new and bouncy collagen and elastin. This treatment will tackle the signs of skin aging including fine lines and wrinkles, sagging and thinning, dull skin.
Note that Profhilo has one the highest concentrations of hyaluronic acid on the market, which allows it to effectively boost and hydrate your skin. It's an ideal treatment for rehydration – rather than re-sculpting the face. Bottom line – if you want to firm and improve the skin texture, rather than spot-increase volume, Profhilo is an ideal treatment option.
The areas that can be treated with Profhilo
Face
Neck
Décolletage
Hands
How many treatments are needed?
Profhilo requires 2 treatments which are taken 4 weeks apart for optimal results.  Further treatments can be performed approximately every 6 months in order to extend the effects. The treatment is suitable for both men and women – it offers benefits for people of all ages.
How Profhilo gives you that "glow"
Profhilo consists of an ultra pure formulation of hyaluronic acid. When it is injected carefully into the upper layers of the skin, it will stimulate the growth of collagen and elastin. This will result in the attraction of water into the deepest layers of the skin, thereby providing highly beneficial hydration.  This provides patients with beautifully glowing, firm and hydrated skin.
Once Profhilo is injected, the stimulation of 4 different types of collagen and elastin begins.  This stimulation promotes significant tissue improvement. Profhilo offers a wonderful tightening and anti-sag, lifting effect of the skin.
As mentioned above, Profhilo injections are a 2 part treatment, with the second phase taking place 4 weeks after the first. In the following days after the first session, your skin will be busy rejuvenating and producing the elastin and collagen needed to give you skin a structure that is firmer and smoother. The second treatment will boost the effects of the first treatment, and help ensure longevity.  Full results are only seen after the second treatment, as this is when your skin really starts to show the beneficial plumping and hydrating effects. However you will likely see positive changes after the first session.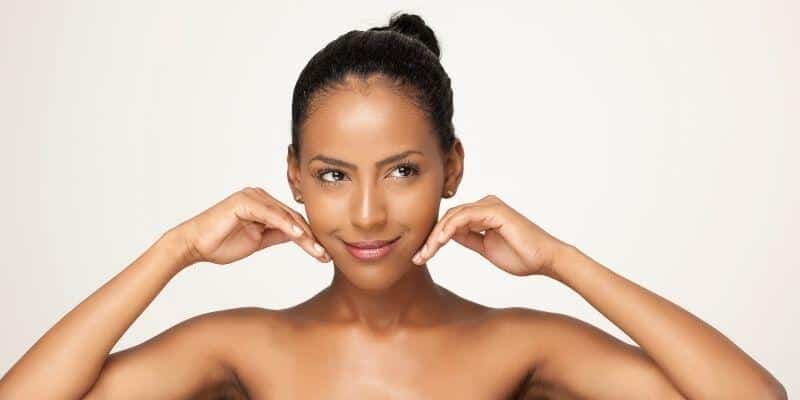 Frequently Asked Questions
What's the difference between Profhilo and dermal fillers?
The main similarity between Profhilo and dermal fillers is that they are both made from hyaluronic acid, and both are injected into your skin. Profhilo contains an exceptionally high concentration of pure hyaluronic acid, which is very pure because of a patented manufacturing process, which does not involve the use of chemical cross-linking agents to bind the chains.
Traditional dermal fillers consist of hyaluronic acid and each have a different viscosity, dependent on the requirements and which areas are being treated.  For example, a thicker filler would be used for your jawline compared to one designed for the lips. However, Profhilo is not a true dermal filler.  It has a much thinner consistency due to the molecular chains of non-animal hyaluronic acid being formed of both high and low molecular weight. They are fused together making them stabilized and this creates a patented gel which, when injected, spreads to become well integrated into the skin. It is only injected into the upper layer of the skin, as it's not being used to fill anything, but rather just to rehydrate the skin to enable the scaffolding effect and trigger the bio-remodeling process.
Is Profhilo better than fillers?
Essential they are two different products for two different treatment situations.  Profhilo is excellent at rejuvenating the skins texture and hydration.  Note that Profhilo will not directly add any volume, but it will improve the appearance of ageing and sagging tissue with a tightening, lifting effect.  On the other side, fillers are used to create/replace volume that is lost due to aging. Fillers can also be effectively used for treatments such as non-surgical nose jobs and non-surgical facelifts.
What will I look like after Profhilo injections?
There is no downtime after Profhilo treatment, however you may see some small bumps at the injection site, which can take up to 24 hours to settle. Profhilo has an innovative technique with minimal injections, so the actual treatment is quick with little discomfort.
Is Profhilo safe?
Yes. Profhilo treatment is biocompatible, due to the pure and high-grade hyaluronic acid that it consists of. Also note that it is free from additives, which delivers greater reassurance of safety and reduction of side effects.  And even though there is an incredibly high content of hyaluronic acid, it has a low inflammatory profile. As with any injectable treatment there can be minor risks involved, all of which will be discussed with you at you consultation with your medical professional.
What about after treatment?
For 48 hours after your treatment sessions, you should avoid the following:
Exercise
Extreme temperatures
Sun exposure
Touching the treated area – to avoid any risk of infection
Make up
Who should avoid this treatment?
Profhilo treatment is not suitable for anyone who is pregnant or breast feeding. Some medications and supplements can cause increased risk of bruising/bleeding, which should be avoided in the days before and after your Profhilo treatment.
What about special events?
If you are planning to have treatment for a special occasion (such as a wedding), it's suggested having the procedure in advance as much as possible before the event. This is for 2 reasons: first off, you will want the full effects to be visible, which with this treatment takes some time, due to the treatments requiring a gap of 4 weeks. Secondly, as with any injectable treatment, there is always a risk of minor bruising, so leaving enough time before your special event will ensure any bruising that may occur has had the chance to resolve.
How long will my Profhilo treatment results last?
Every patient is unique, but as a general guide your Profhilo treatment results can last approximately 6 months. It's a great stand alone treatment, but keep in mind that Profhilo works primarily on the skin quality, not re-creating any lost volume.  For significant lift and enhancement to the face, Profhilo is brilliant when used in conjunction with other dermal filler treatments. A skilled doctor can combine different aesthetic products to produce a truly stunning result.
The Bottom Line
Profhilo works differently than traditional dermal fillers – as it focuses more so on triggering the body's production of collagen and elastin to create a broad-based, youthful glow. And because it doesn't directly add volume to the skin, it can effectively create an overall rejuvenating effect that may not be as directly noticeable as freshly-contoured lips, but will nevertheless improve your look and give you an Instagram worthy glow once again.