8 Tips to Attract New Patients to Your Medispa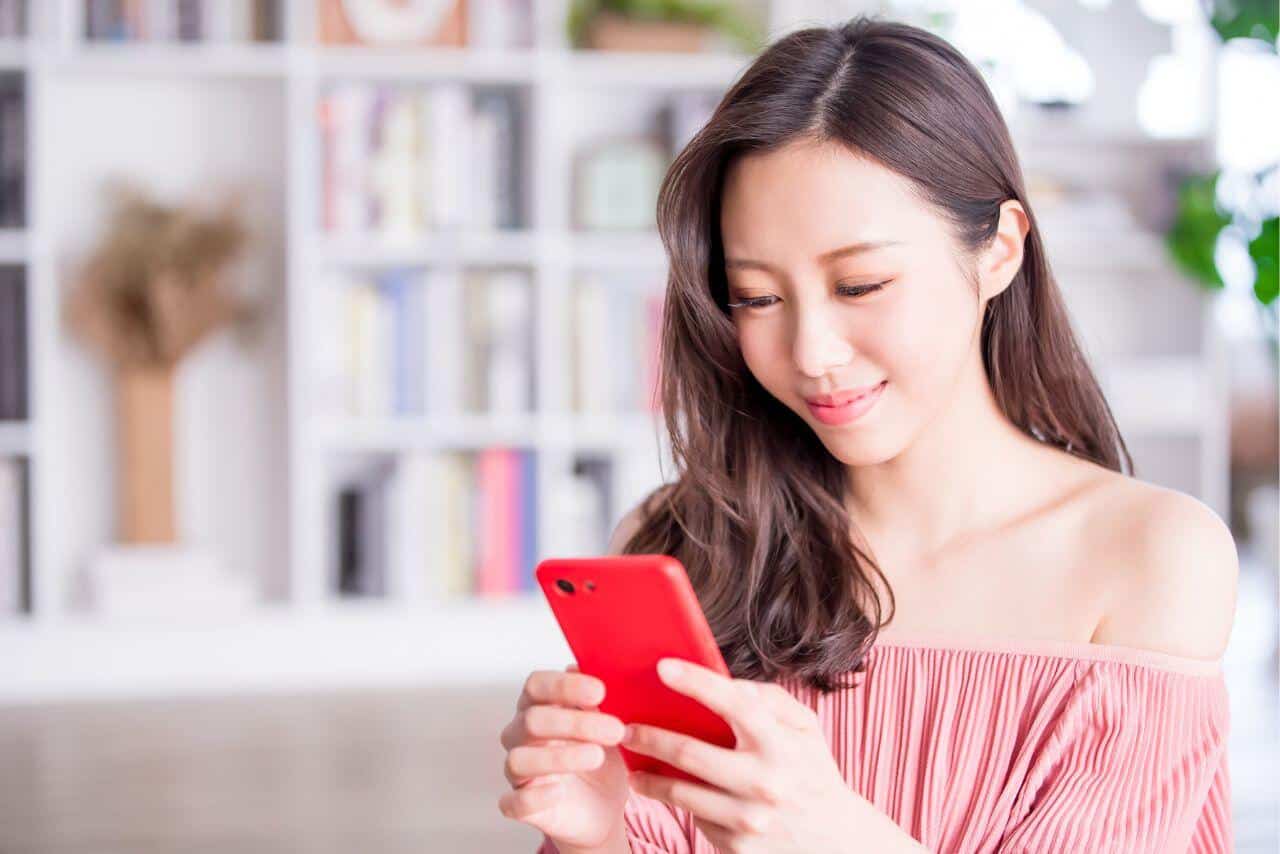 If you own or run a medispa or aesthetic practice, there are some tried-and-true ways to get local patients' attention and keep them coming back. Of course, providing high quality dermal filler and other injectable treatments is the primary key to keeping customers happy. But in today's competitive landscape, it helps to do a little more. If your marketing staff is stumped for new ideas, here's eight ideas to start with.
1. Communicate Seasonal Sales and Discounts
Many people like to go to a medispa before an important event. Even if it's just a summer brunch date or a Christmas dinner, they want to look and feel their best. As the owner of a clinic, this is a great way to create more appointments around special events and holidays. Offer deals that go with the season, like filler treatments or discounts on skin care in the summer. Make your patients feel like they need to act quickly by reminding them that this will only last for a short time.
2. Make your Google My Business account work for you
Whether you have a small business or a larger franchise, it is important to be aware of your local presence in the area where you work.
Here's a sample Google search result that shows local results, with their Google review counts. This search is for hair salons, but the principle is the same for all service businesses.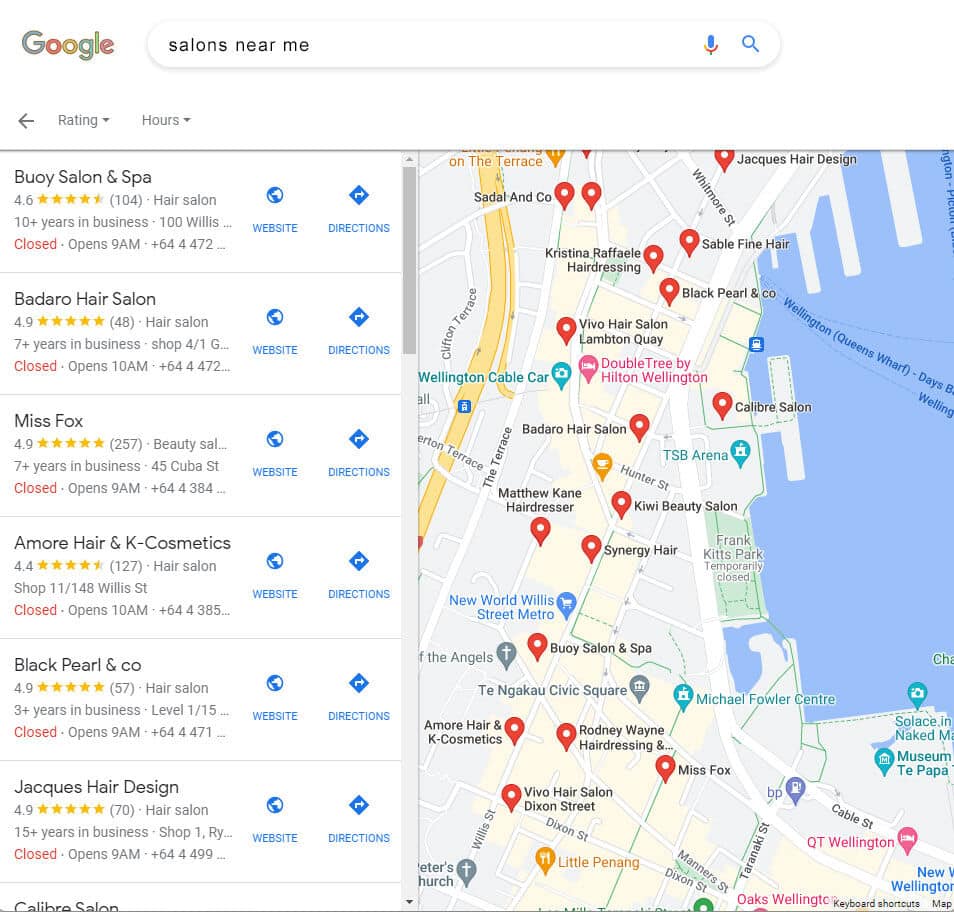 All clinics should make the most of the free Google My Business tools. On your Google My Business page, you can share your medispa's hours of operation, address, contact information, important news, and pictures. This tool gives you important information so you can see how many people look at and call your business listing each month. It's a free and easy way to stand out from your competition.
This listing will also help your Google Maps listing. Make sure to use the right words to describe your clinic on your listing and list the services you offer so that potential clients in your area can find you easily – and relate well to the atmosphere, philosophy and services offered by your operation.
Google My Business also allows you to create Posts that are available to customers who search you up on Google. These are great way to engage customers, present your operation in the best possible light, and stand out against your local competition, who may not be using this free feature. That's right, Google My Business posts are absolutely free.
Here's some samples from various businesses to show how simple, engaging posts can help you stand out in your local market.
Inside Google My Business's post-creating interface, you can easily add a 'call to action' button, such as click to visit your operation's web site. It's never been easier to bring potential customers to your web site.
3. Build a Strong, Natural Following on Social Media
Social media marketing may seem easy, but the truth is that it takes a lot of work to get an online audience that is interested in what you have to say. To get clients through your social channels, you need to post regularly, have a strong voice, and put in a lot of time and effort. Start out by making sure you have a business account on both Facebook and Instagram. You'll have access to a lot of reporting tools that will tell you what your followers like to see.
Here are some fun ways that clinic's can start to market themselves on social media:
Ask your clients to tag you in their social media posts to get more user-generated content.
Follow what other nearby businesses do.
Engage with your online followers and respond to them quickly.
Share photos and videos from behind the scenes in the clinic.
Show before and after pictures and what was done.
Post and tell about your deals on social media.
Use hashtags that fit your business, services, and location.
Work with other nearby businesses and share their content
Remember that social media is no longer just about how many people use it. Don't worry if you only have a small group of followers. These days, the most important thing on social channels is engagement.
Even if you only have 100 followers, if 50 of them interact with your business online, that's still 50 potential customers who are ready to hear from your brand. Focus less on the numbers and more on making real connections with your customers online, and the sales will come.

4. Pay for Ads on Google and Social Media Sites
Ads are a quick way to get the word out in your area, re-market, gain online followers, and ultimately get new patients. Marketers and business owners can use a wide range of different kinds of digital ads.
When you first make an ad, it takes a lot of planning and thought. However, once it's up and running, it does a lot of the work for you. You can choose when your ads run, where they run, and who they are aimed at. You can also set a monthly budget. They give you a lot of freedom over how you market your business.
5. Update your website regularly
Your website is your virtual storefront. It's important to make a good first impression online, and sometimes that means giving your website a makeover. This doesn't have to mean a complete redesign of your website, but you should always add new content to it. Here are some changes to your website that you should make regularly:
Put up photos from before and after dermal filler treatments (and others!)
Show off the new deals
Share helpful blog posts
Encourage people to sign up for your newsletter and have a contact form for new clients
Make new pages for each new service you offer
Have a FAQ section for client questions
Make sure your website is set up for sales – to convert visitors to clients
If your website is more than 5 years old, it may need a more substantial update. Technology is always changing, and search engines are always looking for new, useful, and up-to-date information on the web. To stay competitive online, you need to keep up with new digital trends and make sure your website meets the latest security standards, is easy to use, and works well on mobile devices. Mobile device traffic is now more than 50% of all web site traffic. If your site looks bad when viewed on a phone, consider addressing as soon as you can.
6. Put Together a Good Email List
Newsletters help people feel like a part of a group. Use your mailing list as a way to talk to current and potential patients directly.
Give them a reason to sign up by offering a discount on their first purchase/treatment or letting them know about the special perks of being a subscriber, like getting early notice of VIP sales, discounts, and events. It can be hard to figure out how often your newsletters should be sent out. If you're just starting out, it's best to aim for once a month and see how it goes before you try to do it more often. If you send your subscribers too many emails, you might be seen as spam, so try to avoid this common mistake in email marketing.

7. Ask for Reviews from Clients
Your online reputation is very important to keep up. Patients looking at your medispa will notice how it looks and whether or not it has reviews. Review platforms are hard to avoid, whether they are on Yelp, Google My Business, or a local listing for your area. If a company has hundreds of one-star reviews online, it's usually a sign that they don't treat their customers well.
You want people to think of your medispa as a great operation, so you need good reviews to show them that.
Review requests can be sent automatically by email, and you can be reminded to send them after your patient has been treated. Asking your client in person if they could leave you a review is always best. In the digital age, a personal touch goes a long way. It's important to remember that it's not a good idea to offer discounts or services in exchange for a 5-star review. This could be considered a bribe. Happy customers who had a good time are likely to leave good reviews, so you don't have to worry about that.
8. Set up a Referral System
There's a good chance that your current patients know someone else who would be interested in your services, especially dermal filler treatment. Perhaps give them a discount if they bring you a new client. You can also put on events that encourage people to bring a friend or family member. For example, offer a discount for mother-daughter treatments around Mother's Day.
You can also get referrals without directly asking for them if you let your customers buy gift cards for your services. This is a great way to have new patients come through the door. If they received a gift card, they'll probably come see you even if they've never been there before. You could think of them as possible long-term patients.
Summary
Now that you know some new ways to market your clinic, get started and give them a try. If you aren't sure where to start – don't worry! Just be natural and present your clinic in a positive, professional light. Speak with an honest voice and discuss what makes your operation stand out from the rest. Best of luck!